banff, alberta
happy wednesday! or thursday, depending on when you're reading this. i finally had time to go through and edit my photos from our trip to banff! banff was such an amazing place. honestly, breath taking. AND since canada is celebrating 150 years this year, ALL national park passes were free! so we literally didn't pay for anyyyything. it was awesome!
if you missed my last post, we spent a few days in vancouver and then headed to banff for a few more days! basically a road trip around canada. except we flew in an airplane.. so actually not a road trip at all. as i said in my vancouver travel post, we really didn't take that many photos. if you follow me on instagram, you'll probably see more that were taken with my phone as opposed to this post. we really enjoyed the moment and our time together and it was important to me that we didn't pull out the camera 24/7.
we spent a total of three whole days in the banff area. we stayed in an air bnb right outside of calgary so our commute was a little long each day, but worth it. if you're thinking about making a trip to banff in the future, here are a few pieces of advice that i wish someone would have told me –
tips
bring snacks – seriously! pack your backpack with granola bars and water. i didn't realize how hungry and tired i would after hiking all day. eating breakfast, lunch, and dinner just isn't enough when you're burning so many calories hiking. i basically lived off of cliff bars lol
pack warm – even if you're visiting in the middle of summer, pack a few long sleeve shirts/hoodies and leggings! you're going to be up in the mountains, so it's windy and chilly. i brought one light jacket to banff, which i'm glad about, but i wish i would have packed more.
go early or late – i know these photos make it seem like we were basically the only ones there, but WOW. each location was packed with tourists. and i mean PACKED. we got to lake louise at around 10am and literally didn't have a parking spot. we had to take a shuttle from a parking lot about two miles away. best advice – get to lake louise at sunrise! i hear it's amazing and you'll beat the crowds. we got to moraine lake around 7pm and it was perfect timing. most of the crowds had gone. of course there were still a lot of people, but not nearly as bad as in the middle of the day. so either go before 9am or after 6pm!
get a rental car – if you're flying and not driving over to banff, get a rental car. i am SO thankful we did. there's no way i could have relied on tour buses or any other form of transportation. having a rental car gave us the freedom to stay as long as we wanted and make our own schedule. seriously, i don't know how we would have made it around without renting a car.
peyto lake
how beautiful is the water?? as you can see, the mountains were smokey due to all of the horrible forest fires going on right now. but i mean, the view was still incredible. this was our first stop! and might be one of my favorites.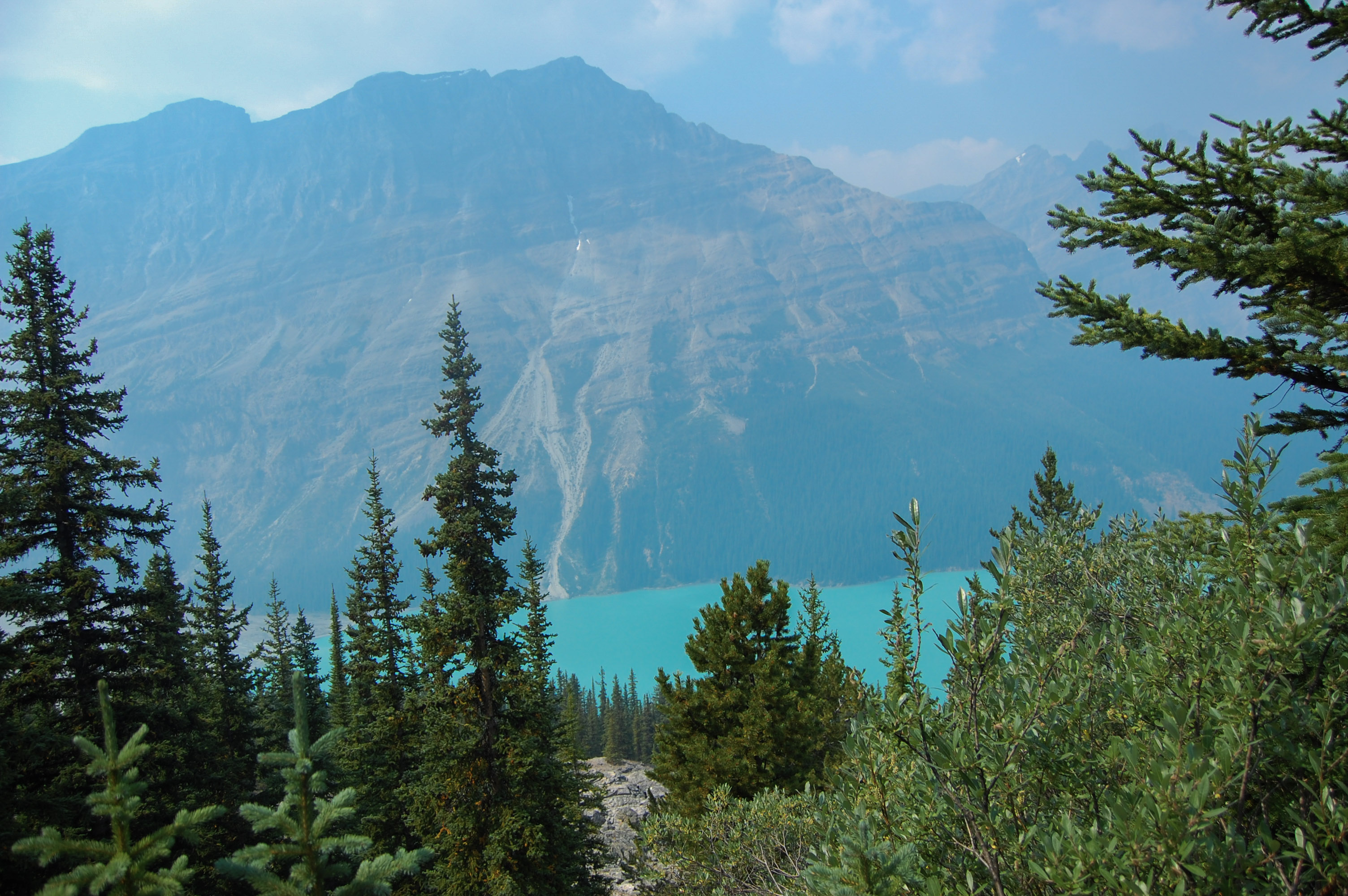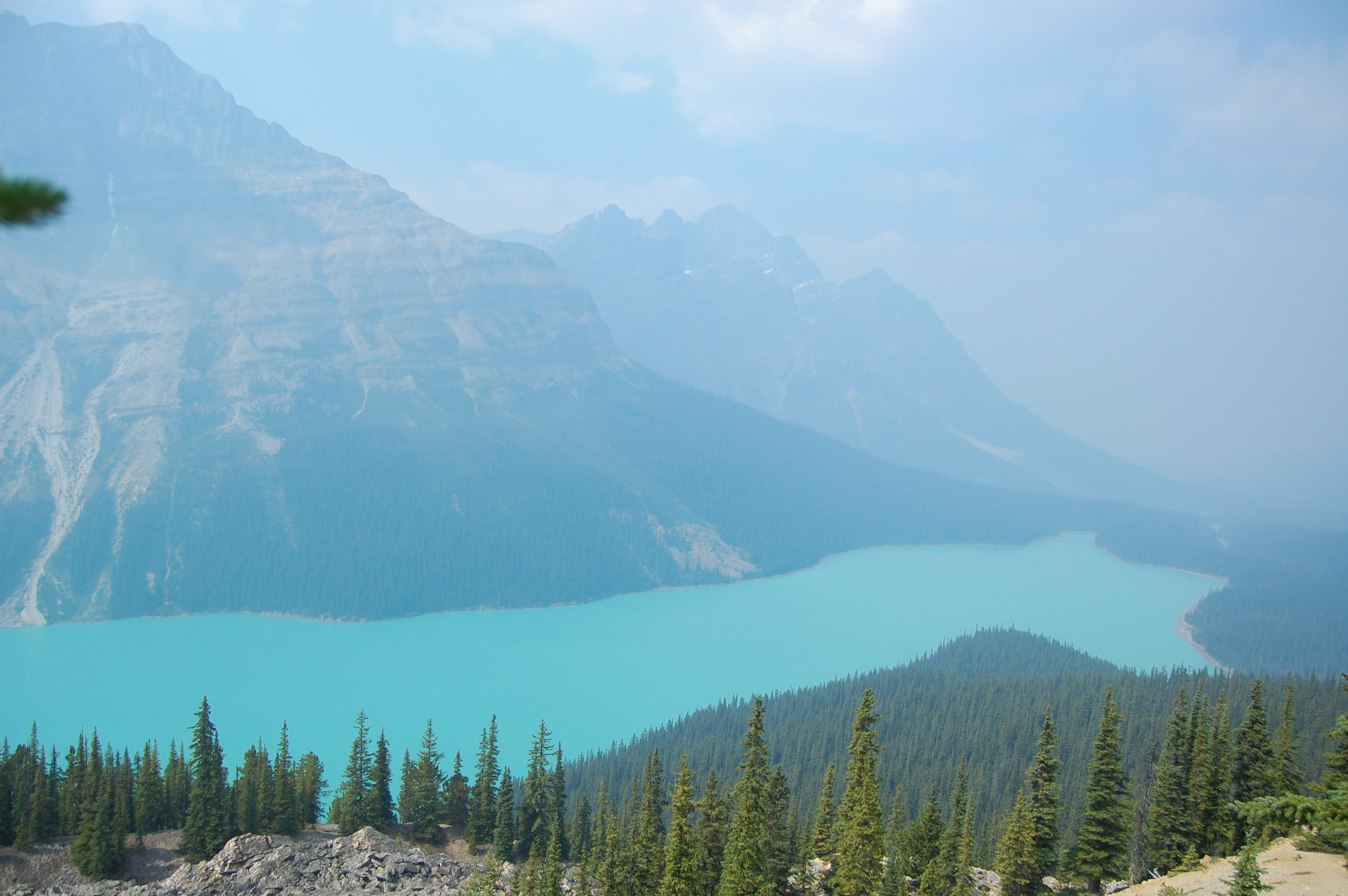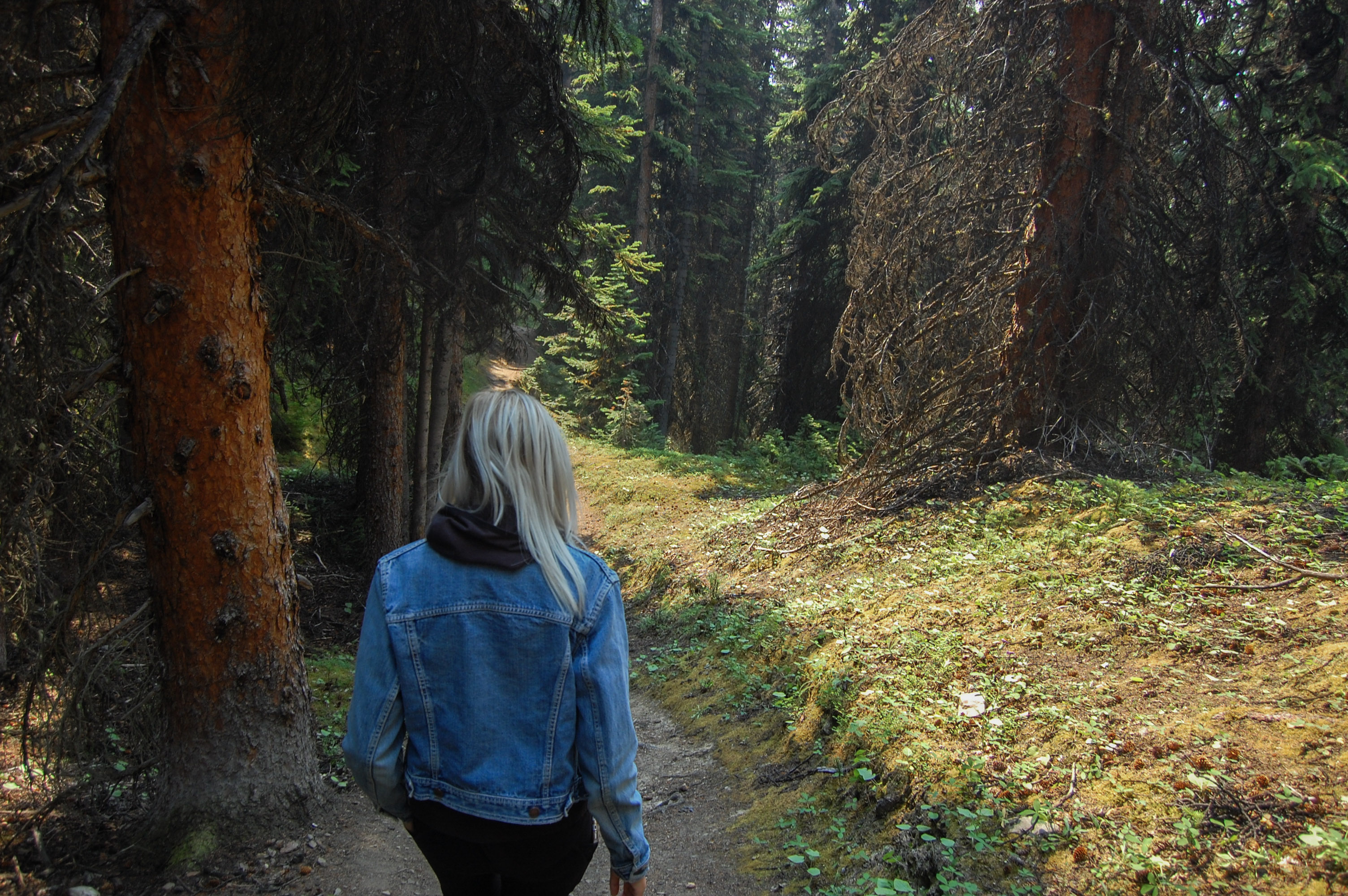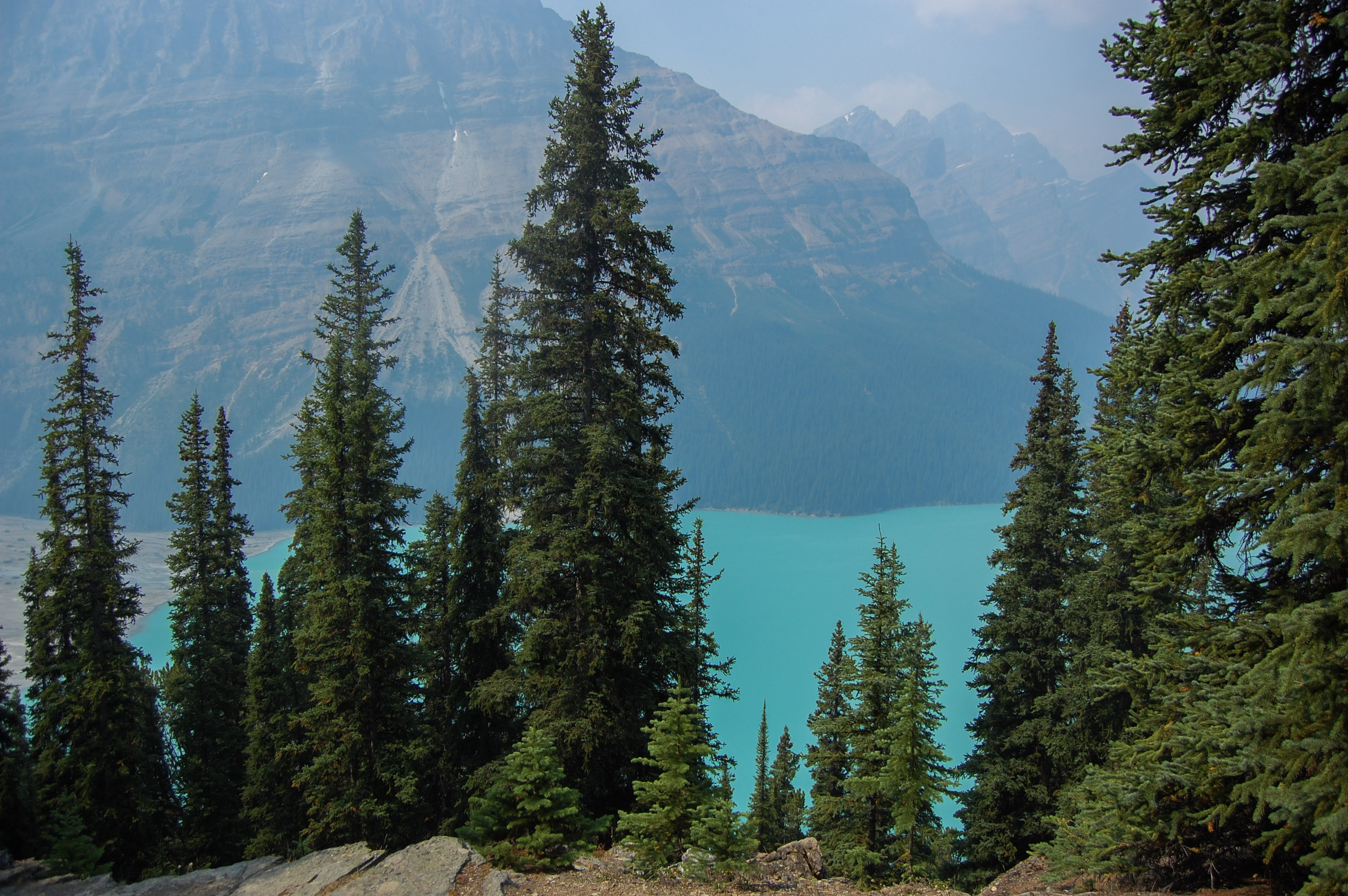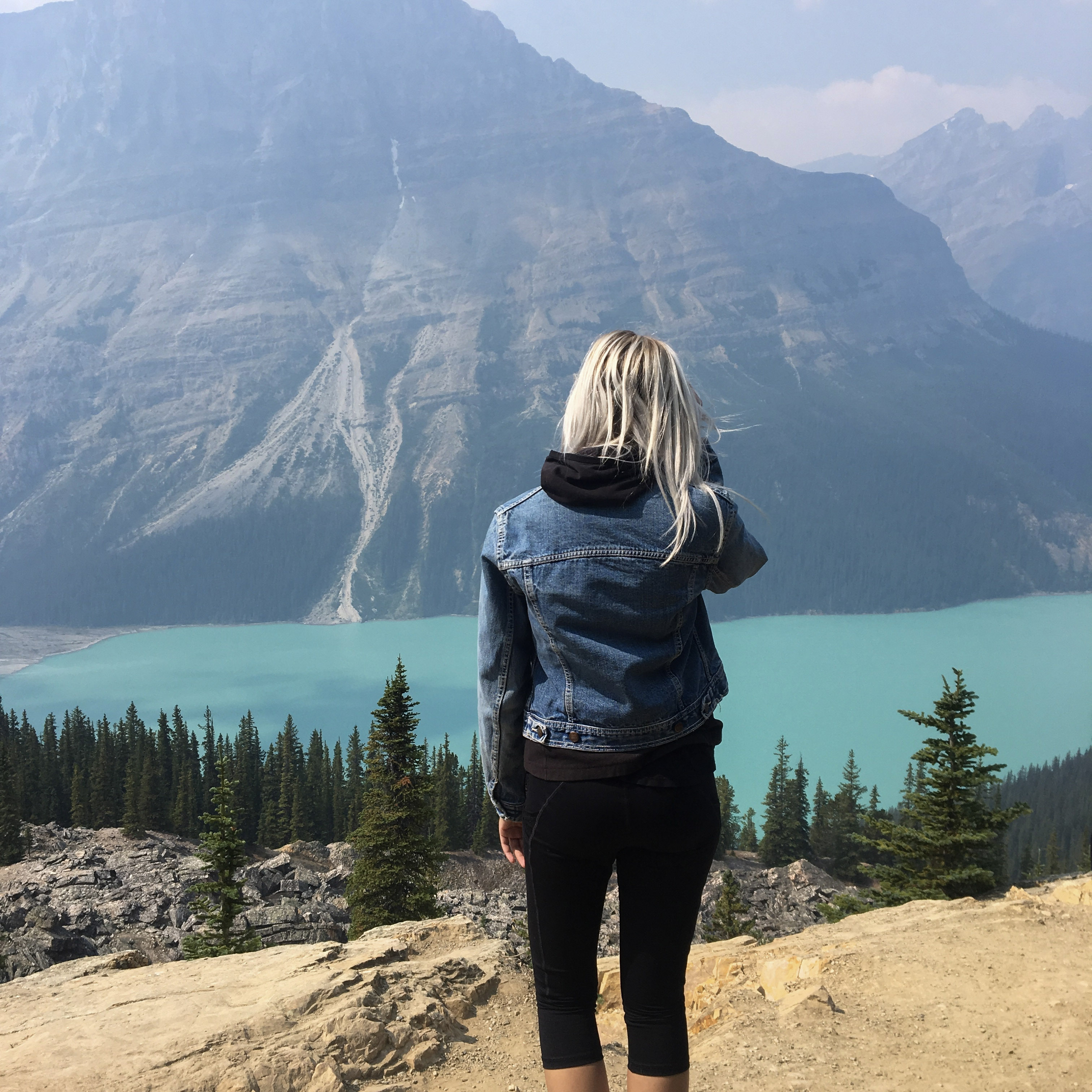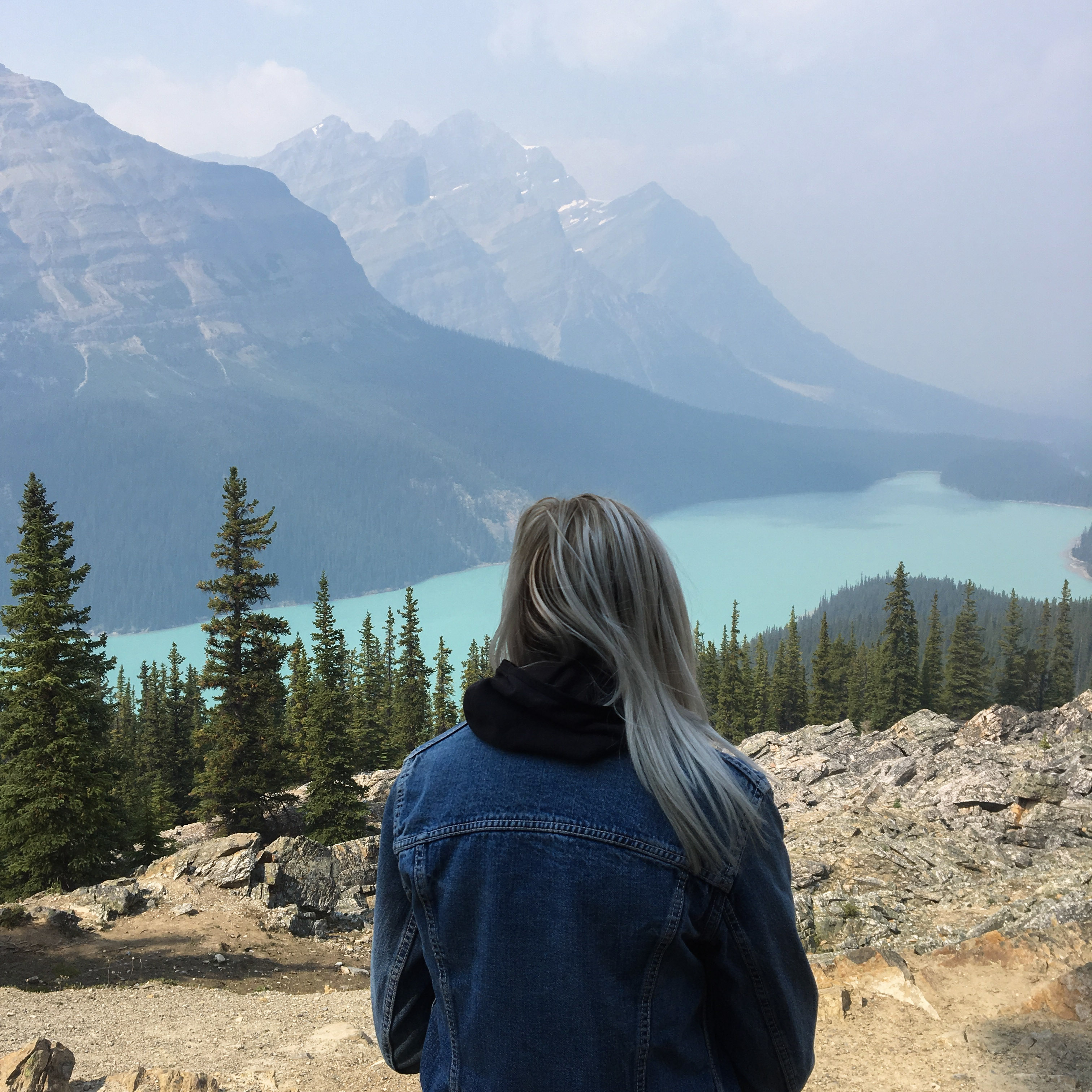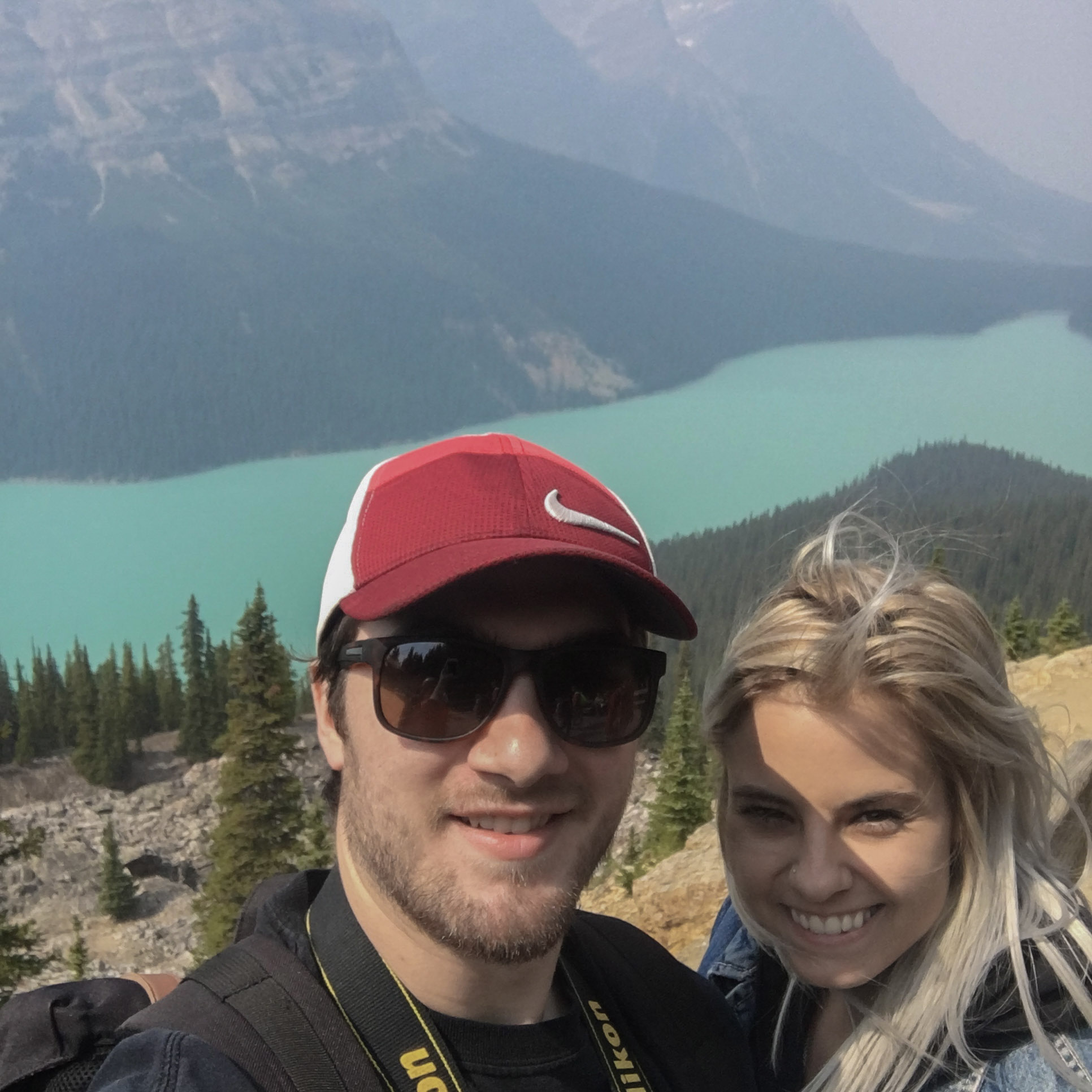 lol we tried to get a picture together with my phone – clearly it isn't the best
roadside views
after peyto lake, we headed towards the little town of banff. basically every few miles on the highway there are places to park and enjoy the view. so that's exactly what we did!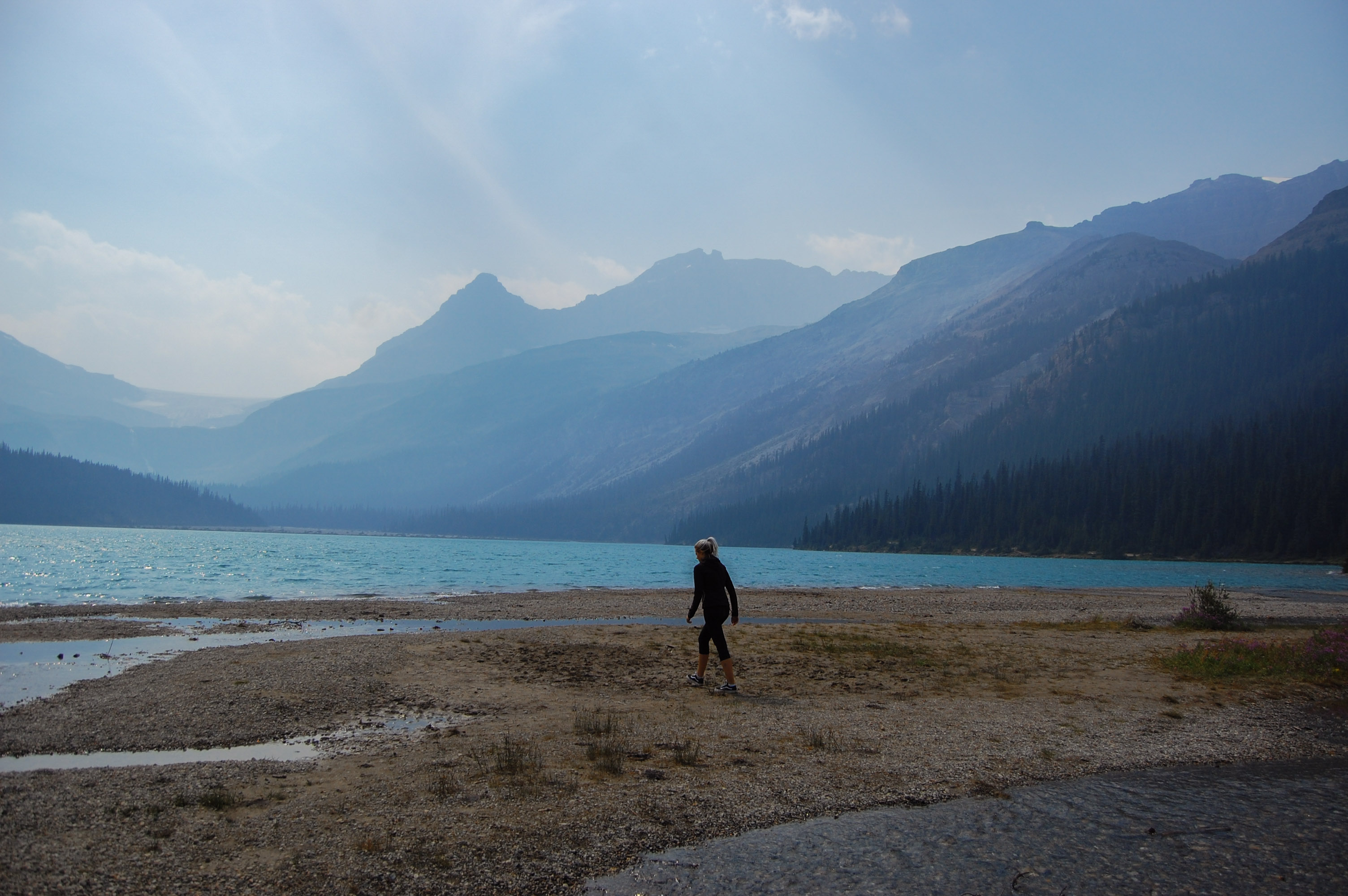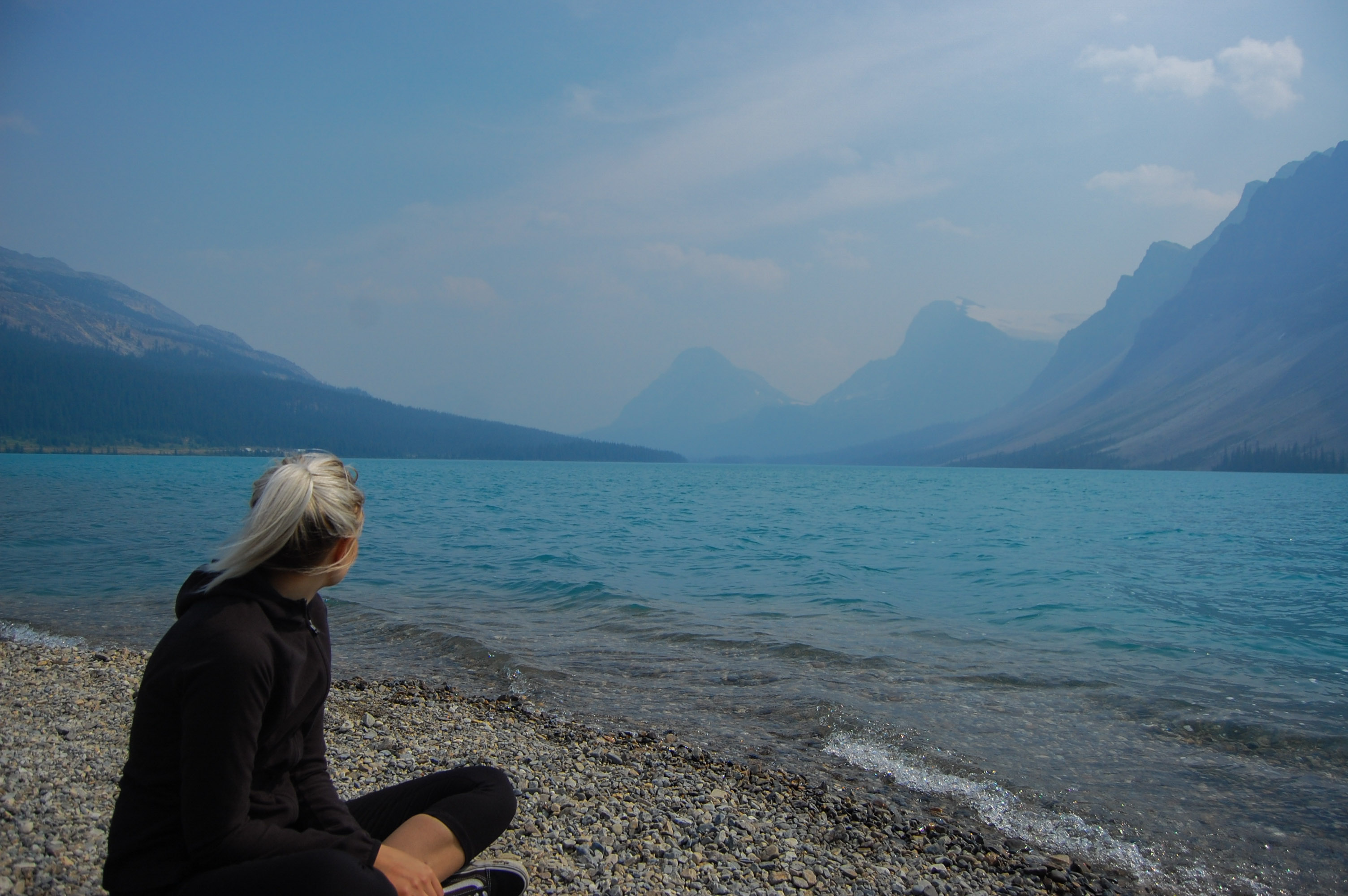 it was pretty windy here and a bit chilly, but soooo relaxing. i mean how could you get sick of this view? i really didn't want to leave.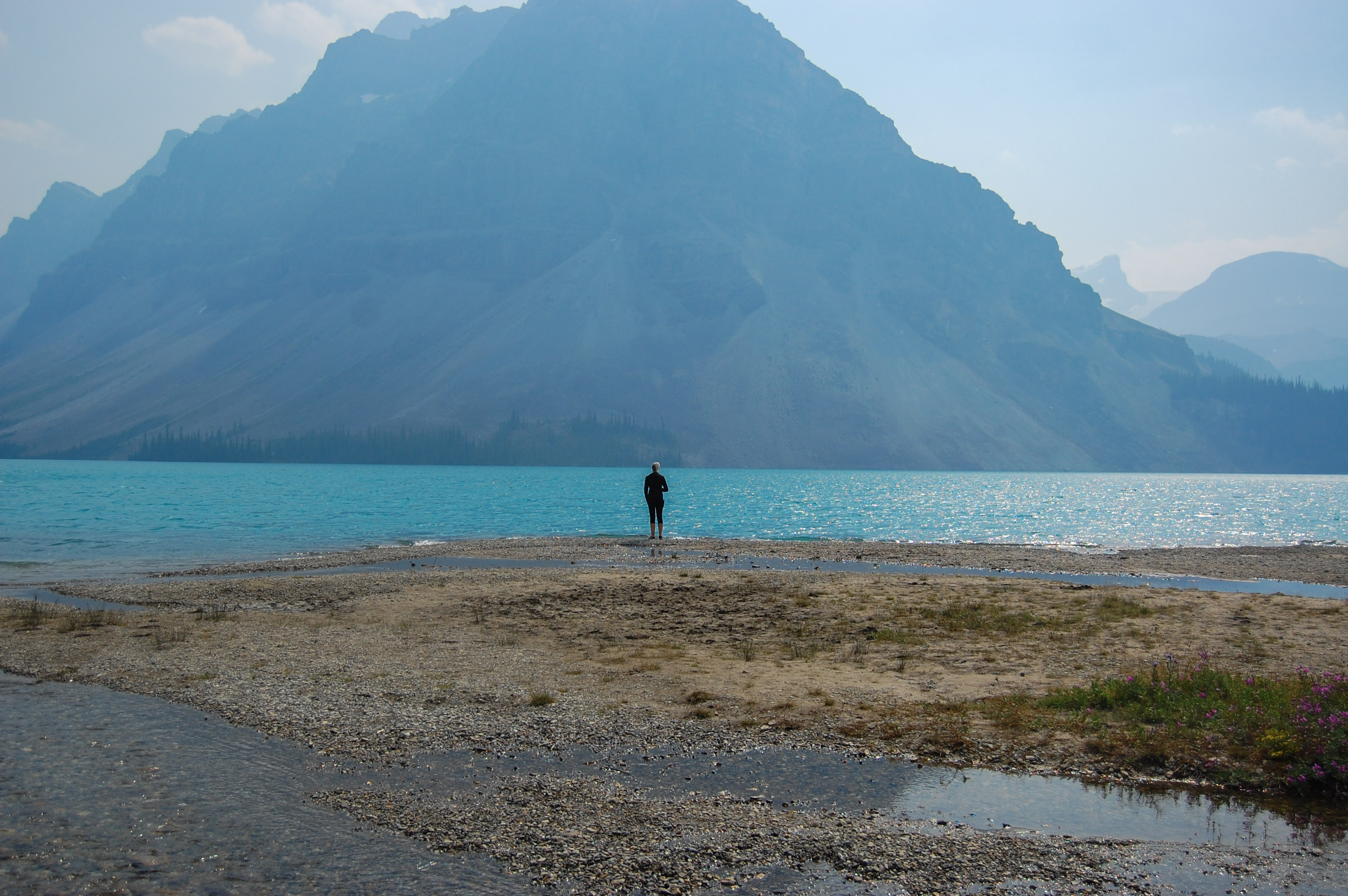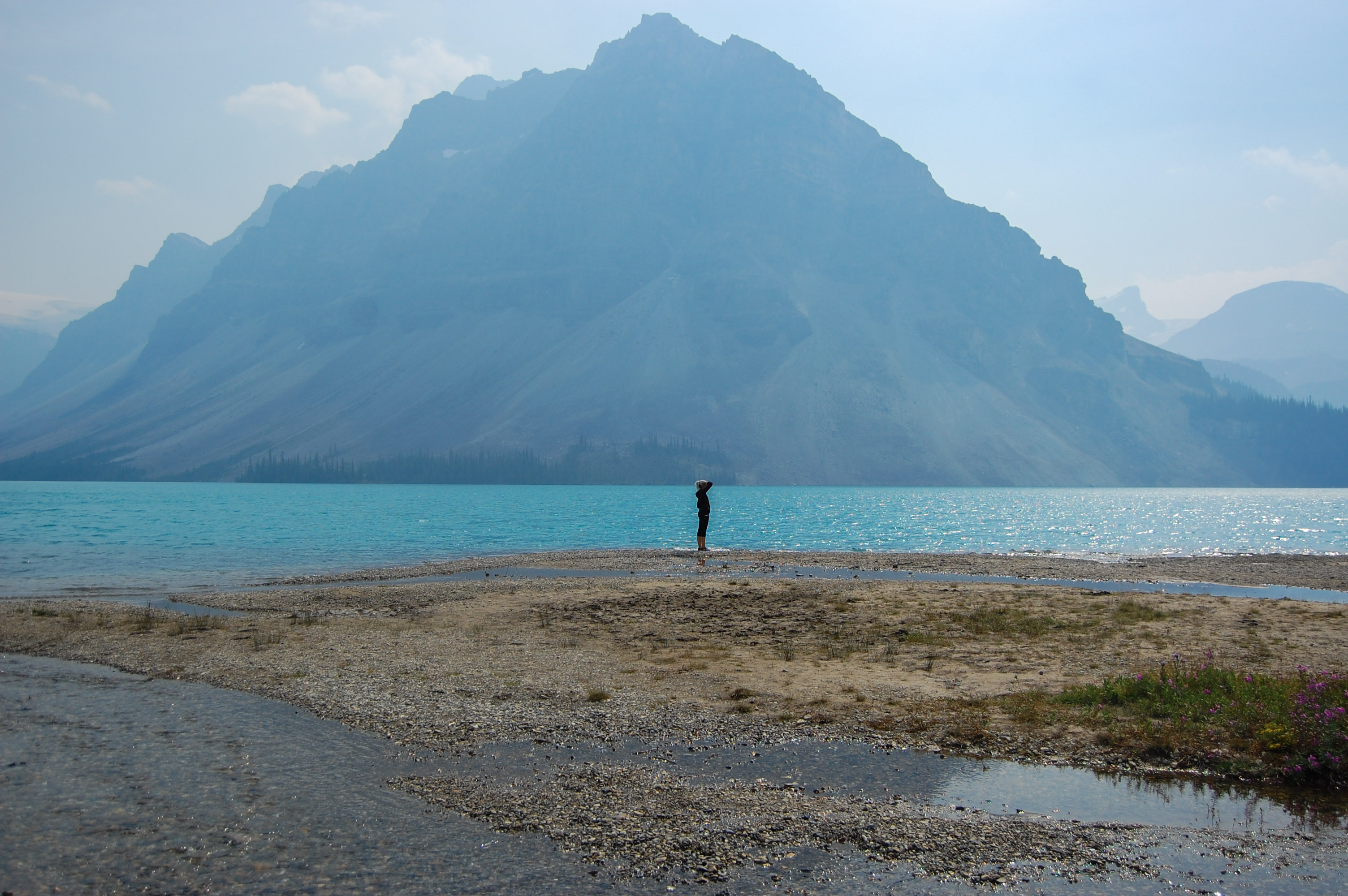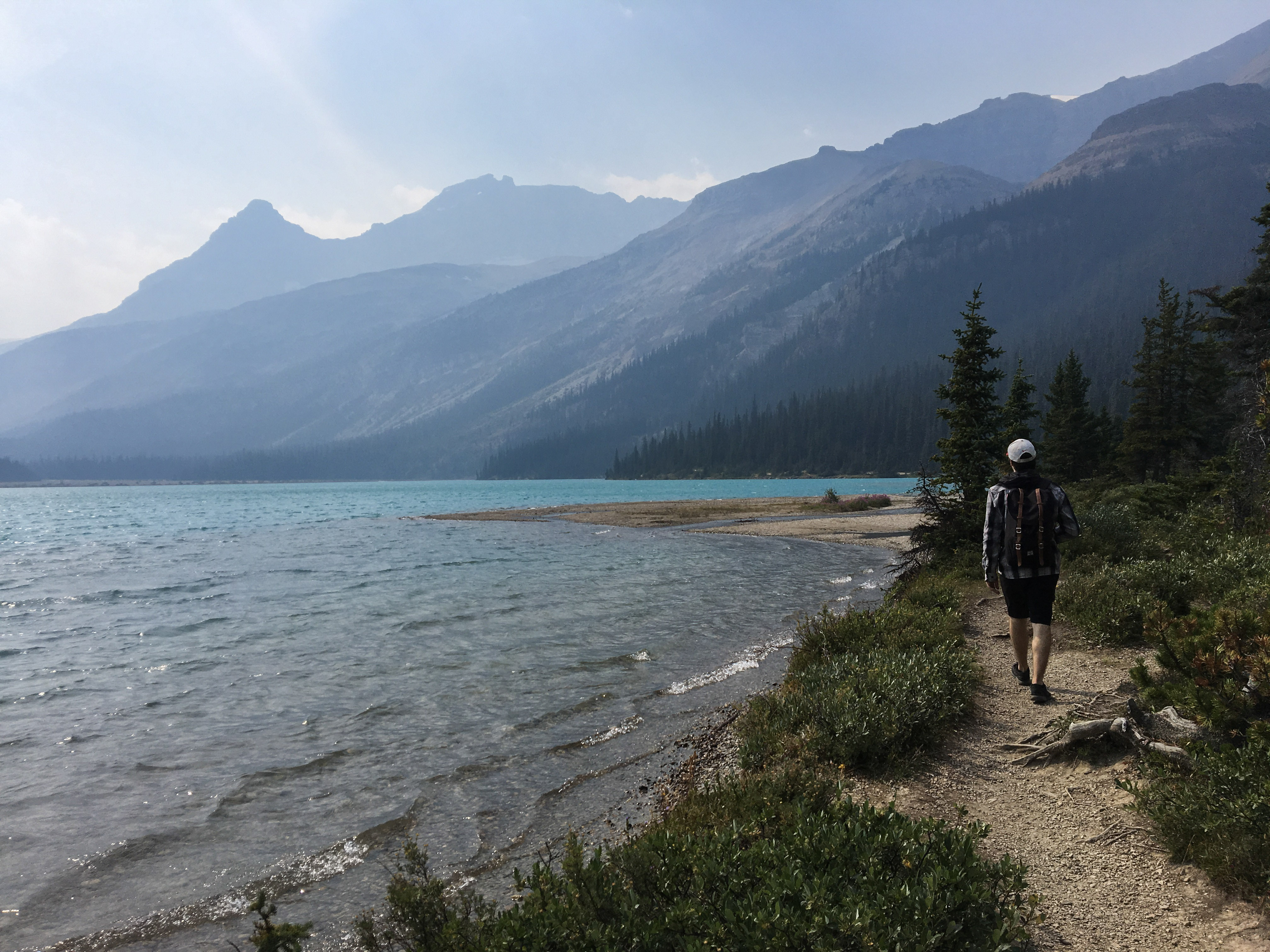 lake louise
it was SO crowded here. we really went at the wrong time, oops. BUT THE WATER!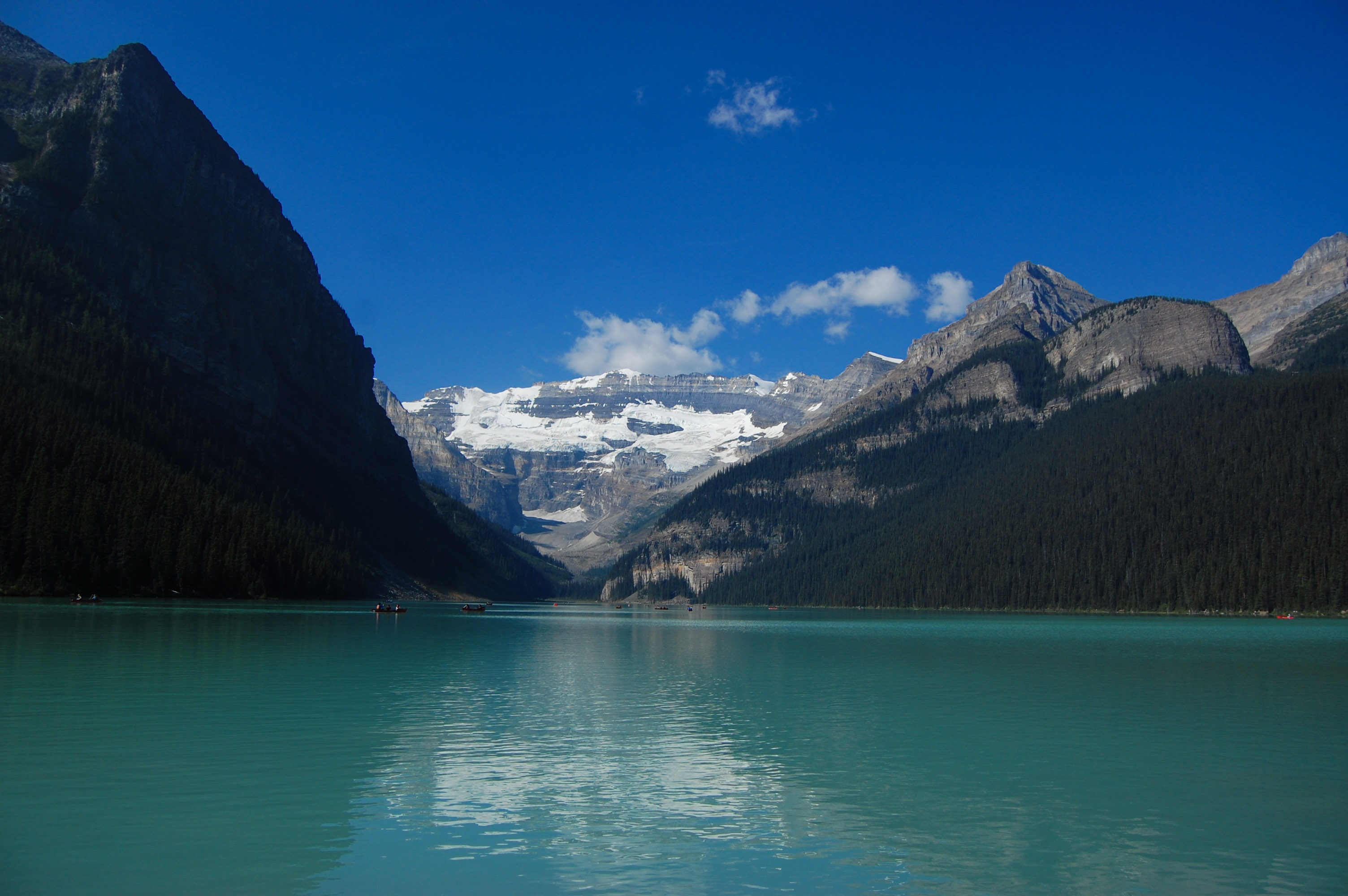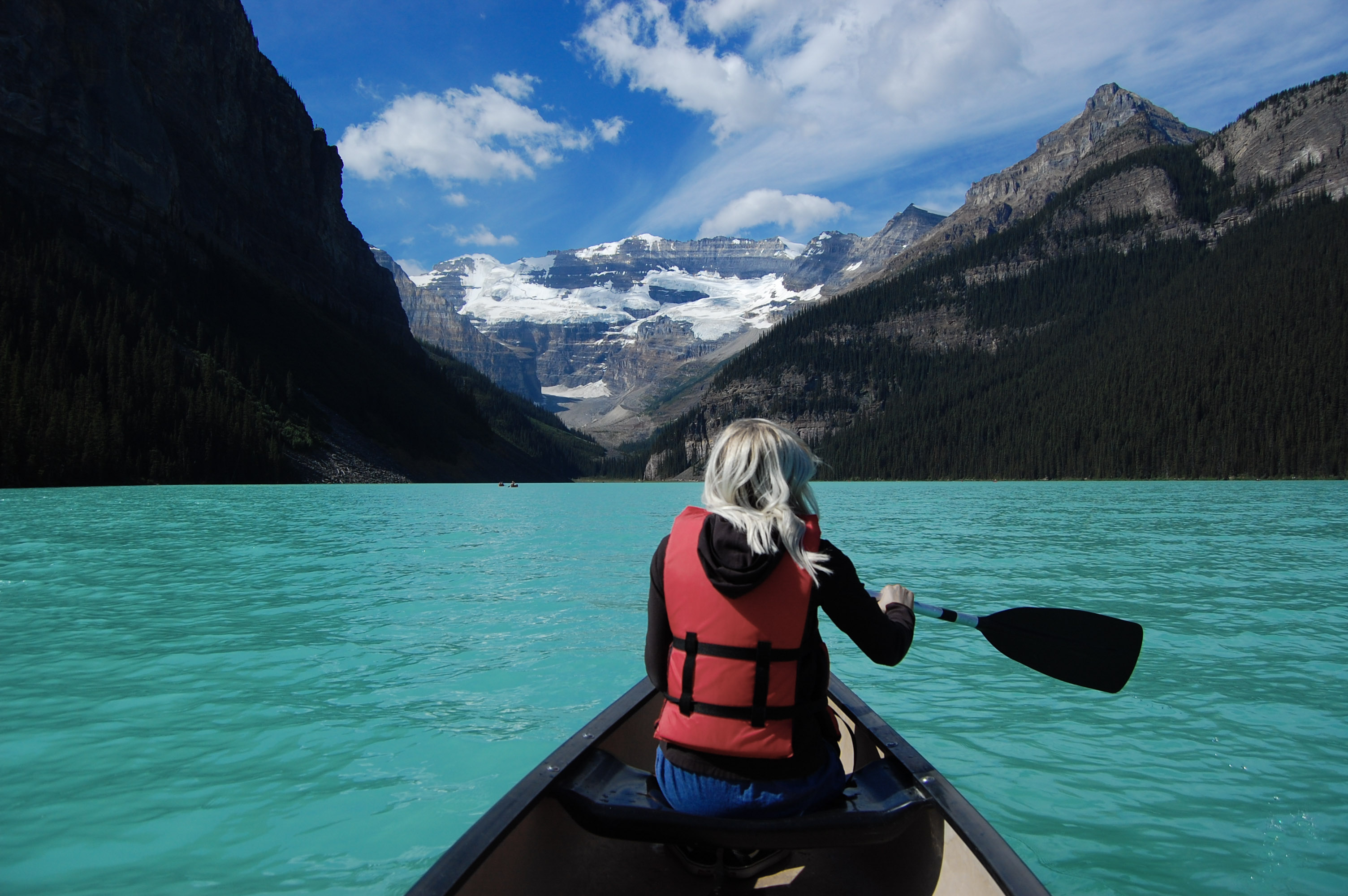 also another piece of advice – if you want to canoe in a beautiful blue lake, do it at emerald lake. i paid about $90 CA for a half hour at lake louise and we went to emerald lake and it was $60 FOR ONE HOUR. i was so bummed! hahah obviously i wasn't that bummed, i mean it was SO worth it. i probably would have paid over $100 CA to do it, honestly. that's how amazing it was! like, i have no words to describe how calming and beautiful it is to canoe in a lake that blue.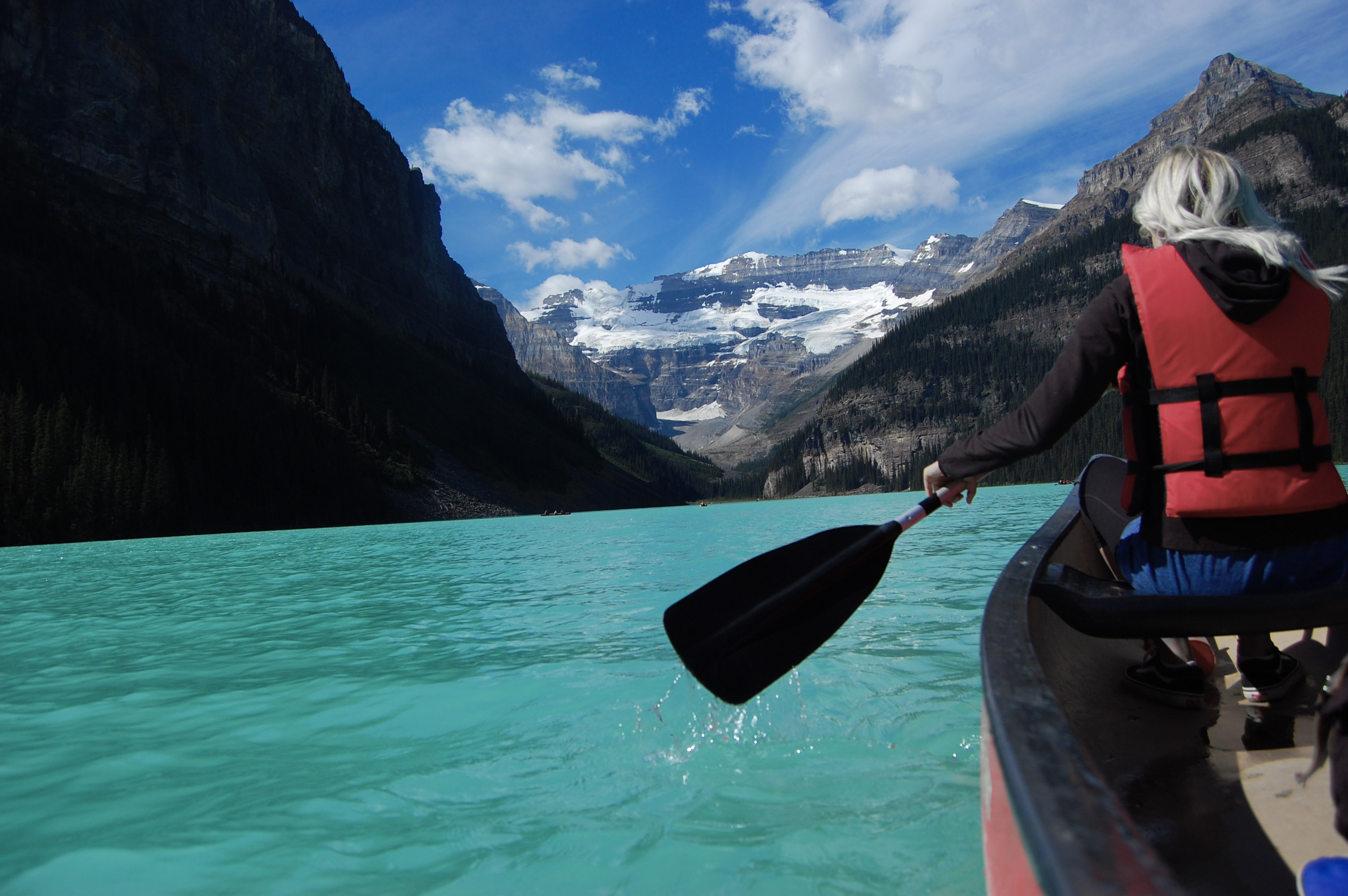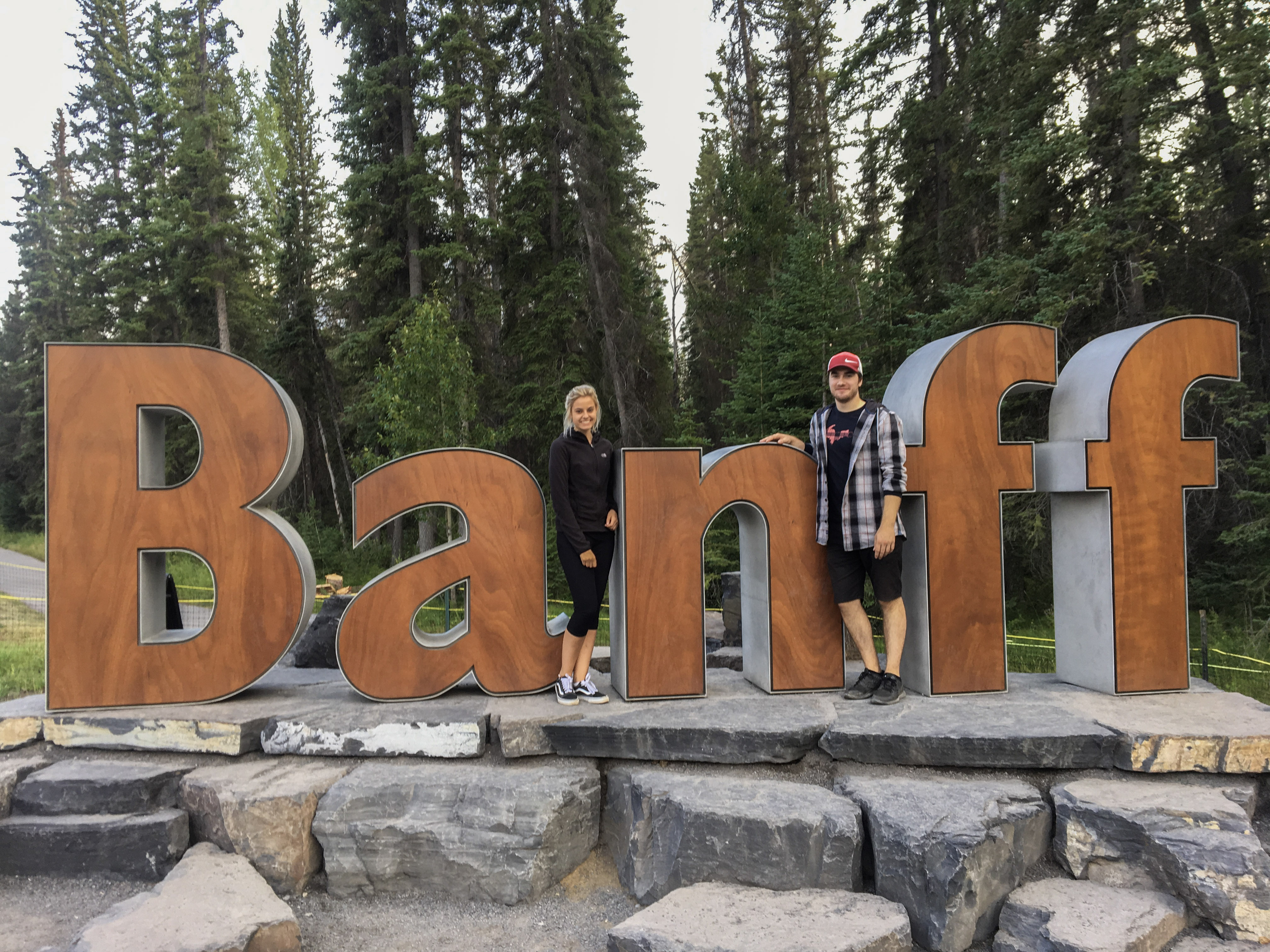 emerald lake
if you've been following along, you will know that this is where we got engaged! 🙂 we got to emerald lake around 5/6pm and it was the best because there weren't many people there at all. everyone typically visits between 10am and 4pm. i think emerald lake was probably my favorite stop of the whole trip!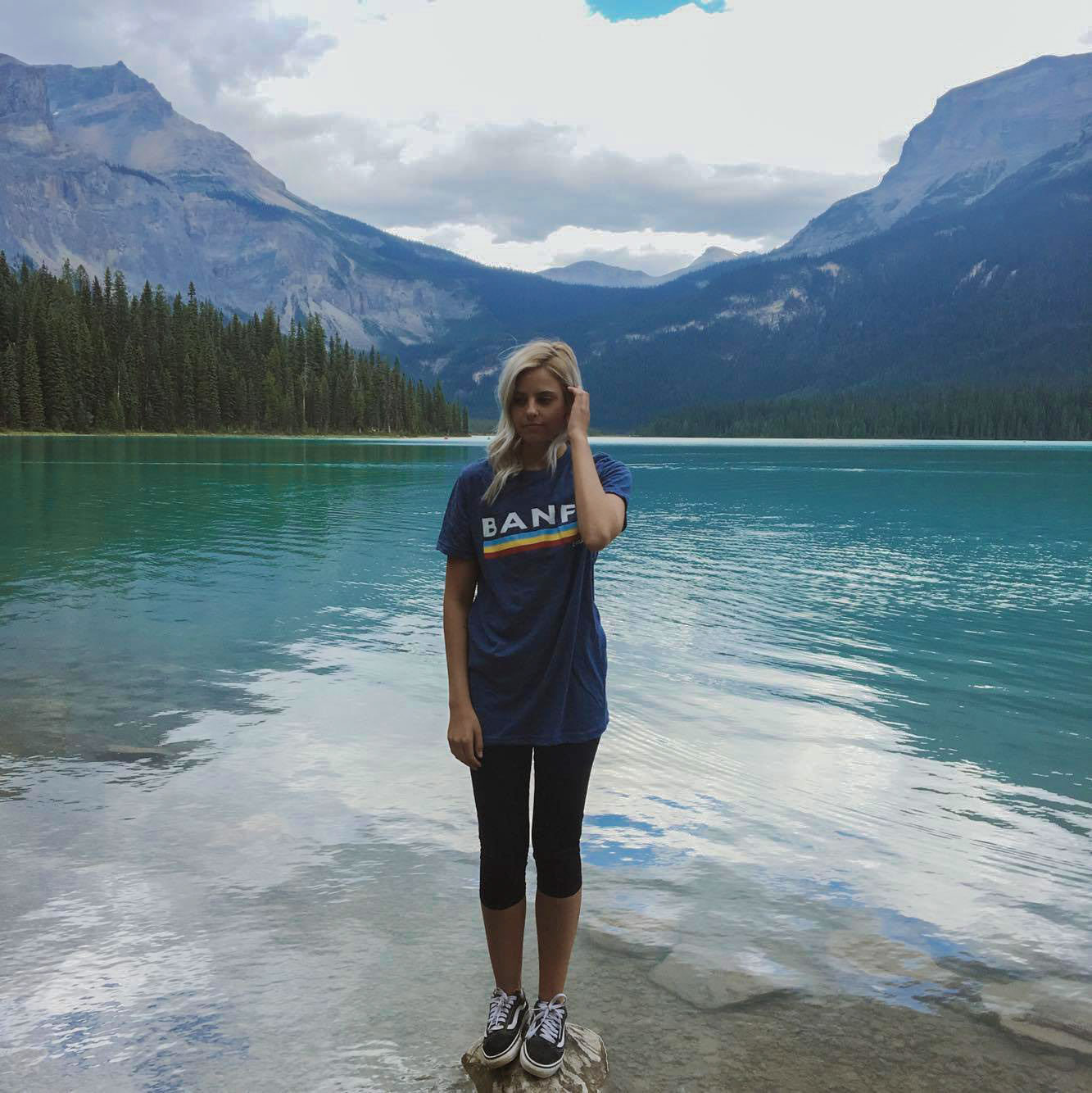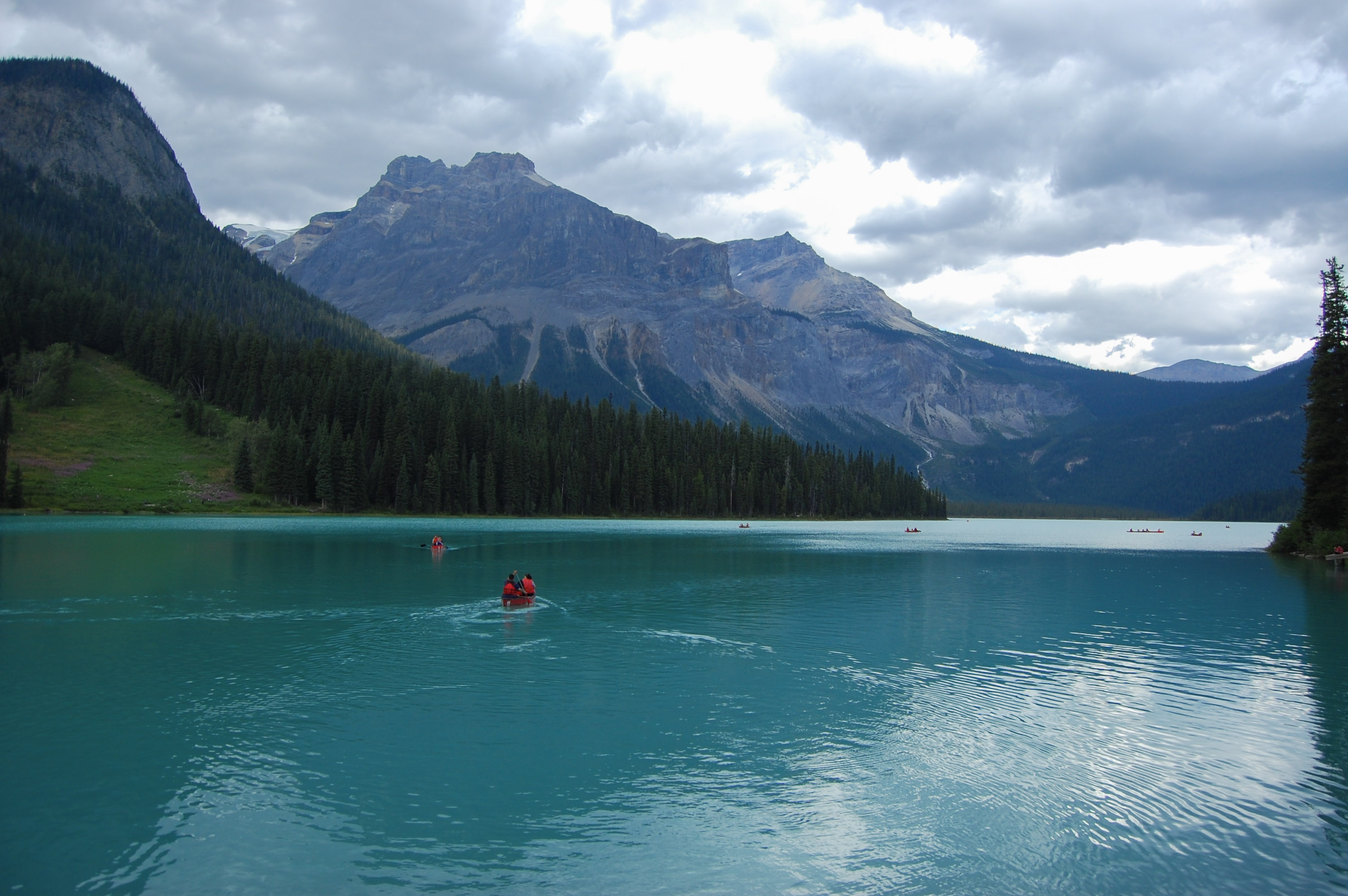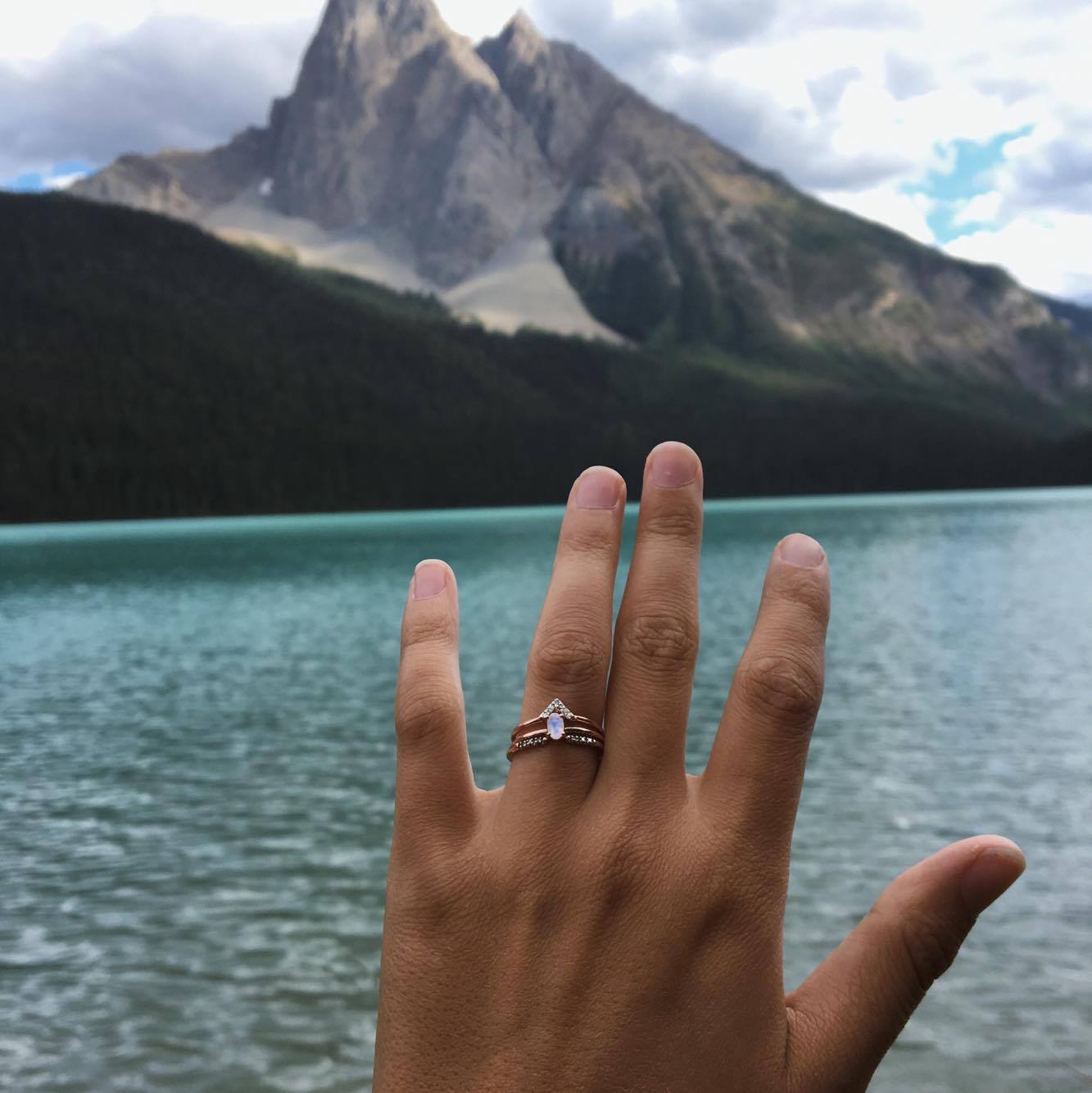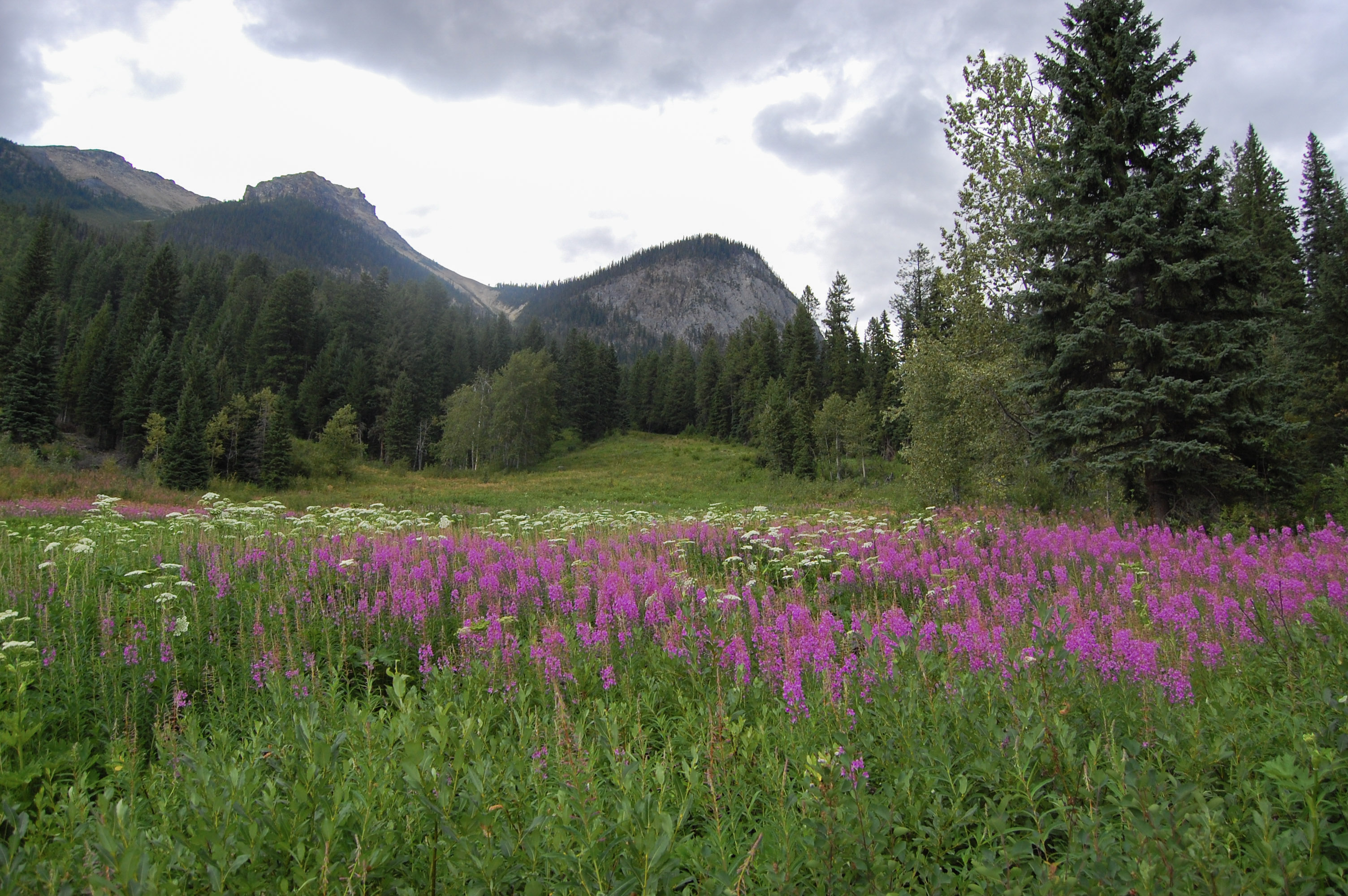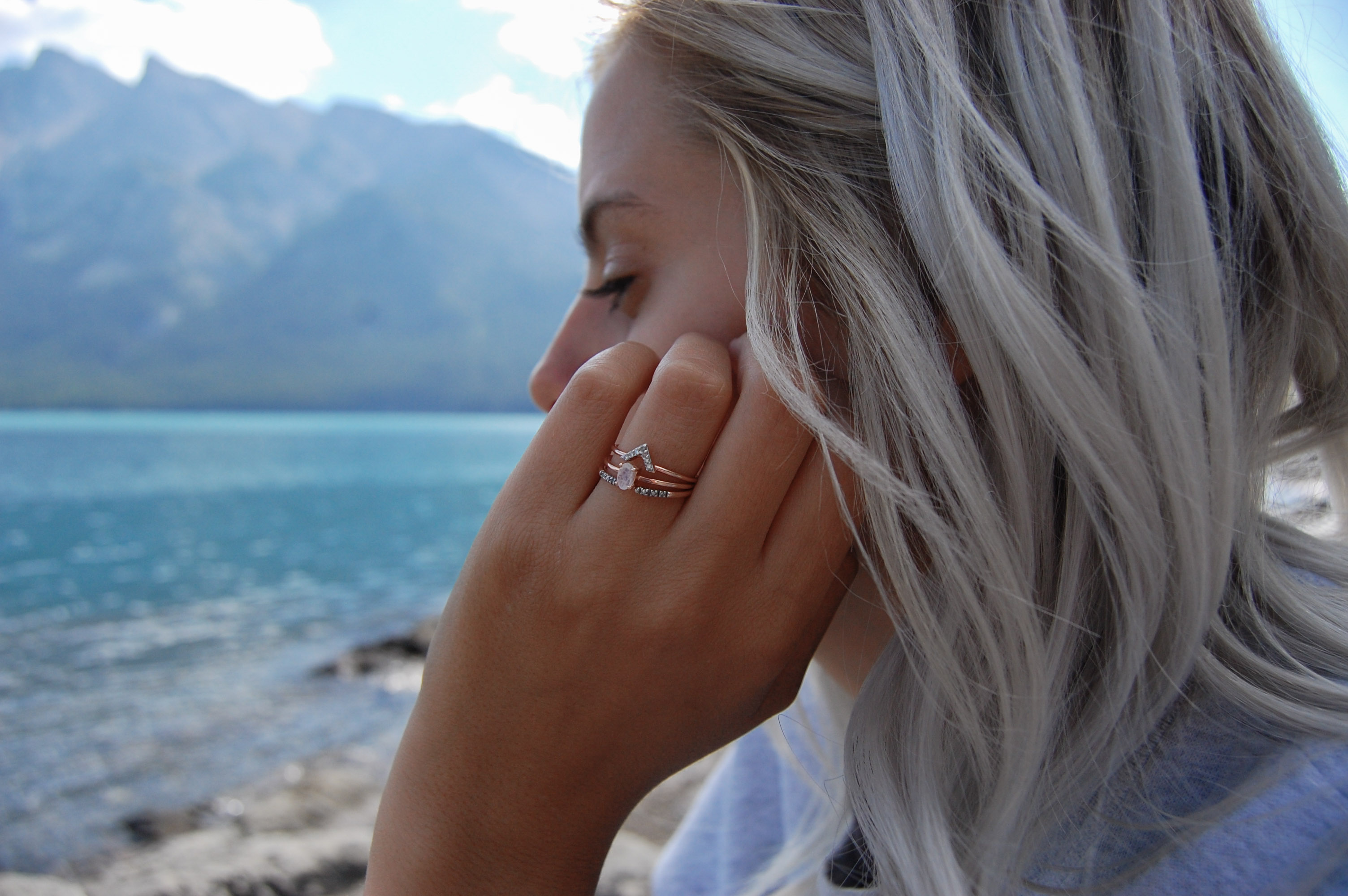 moraine lake
the water at moraine lake was more blue than turquoise at lake louise. it's crazy how they're both so blue and crystal clear but so different too.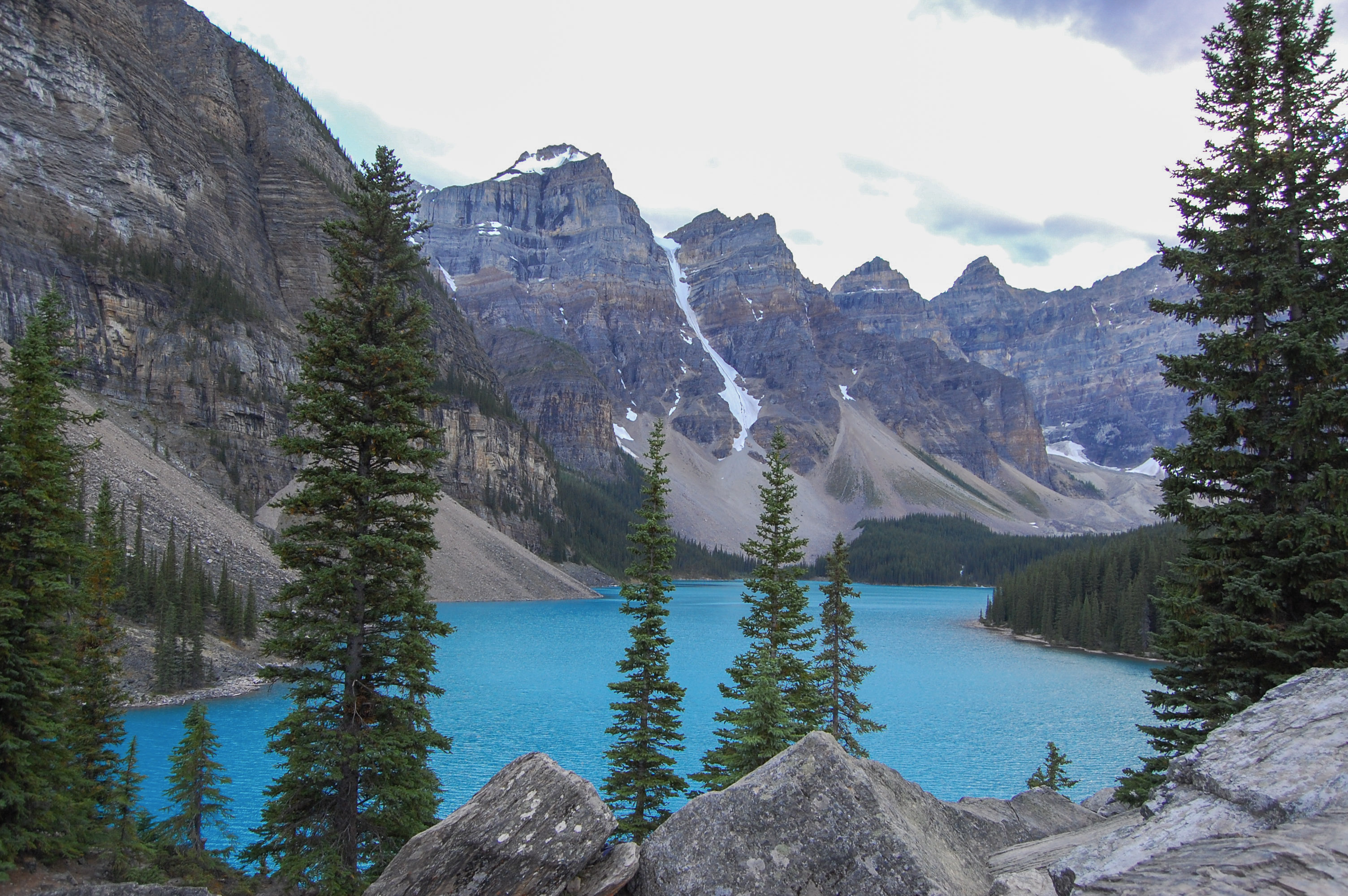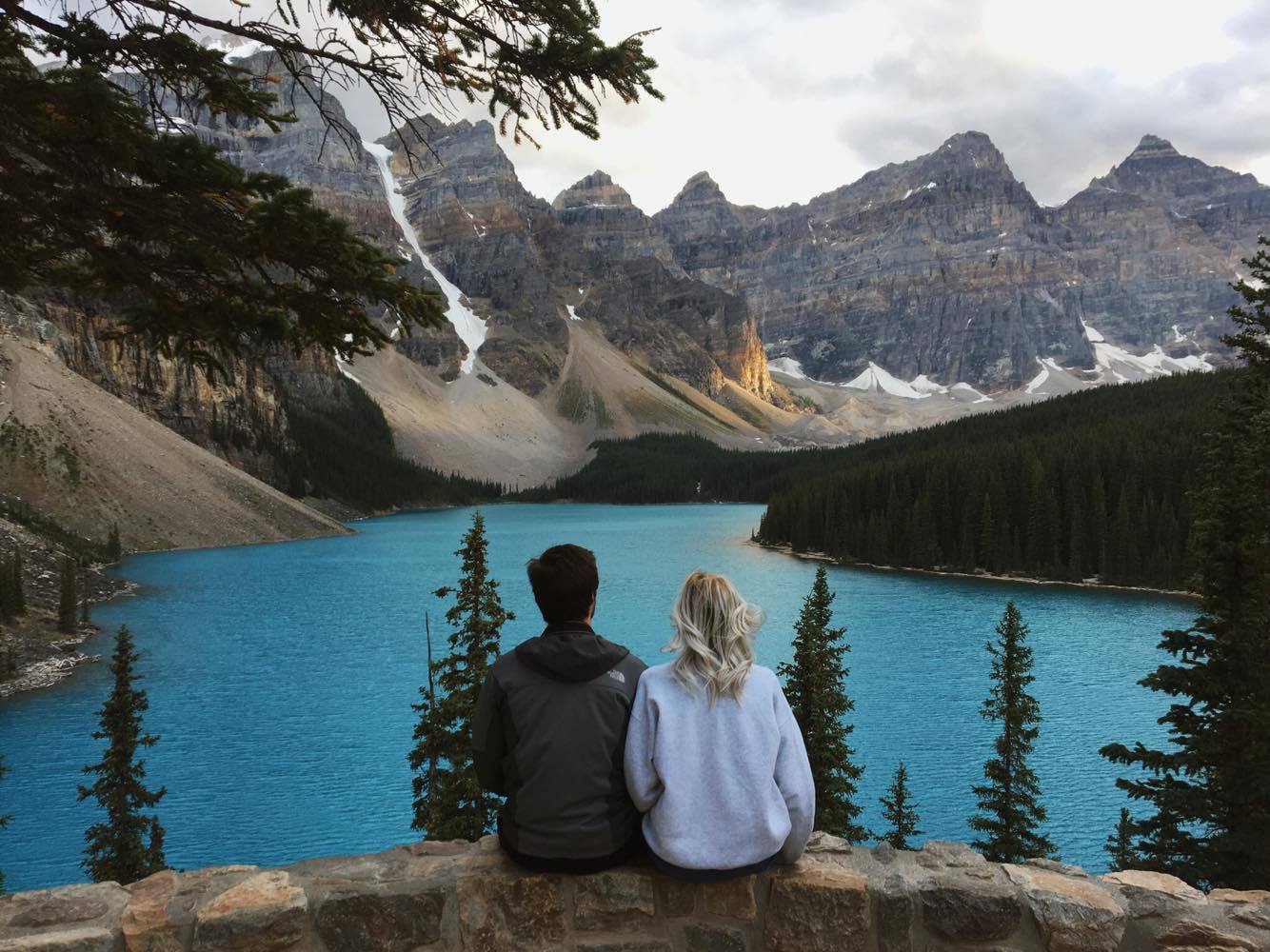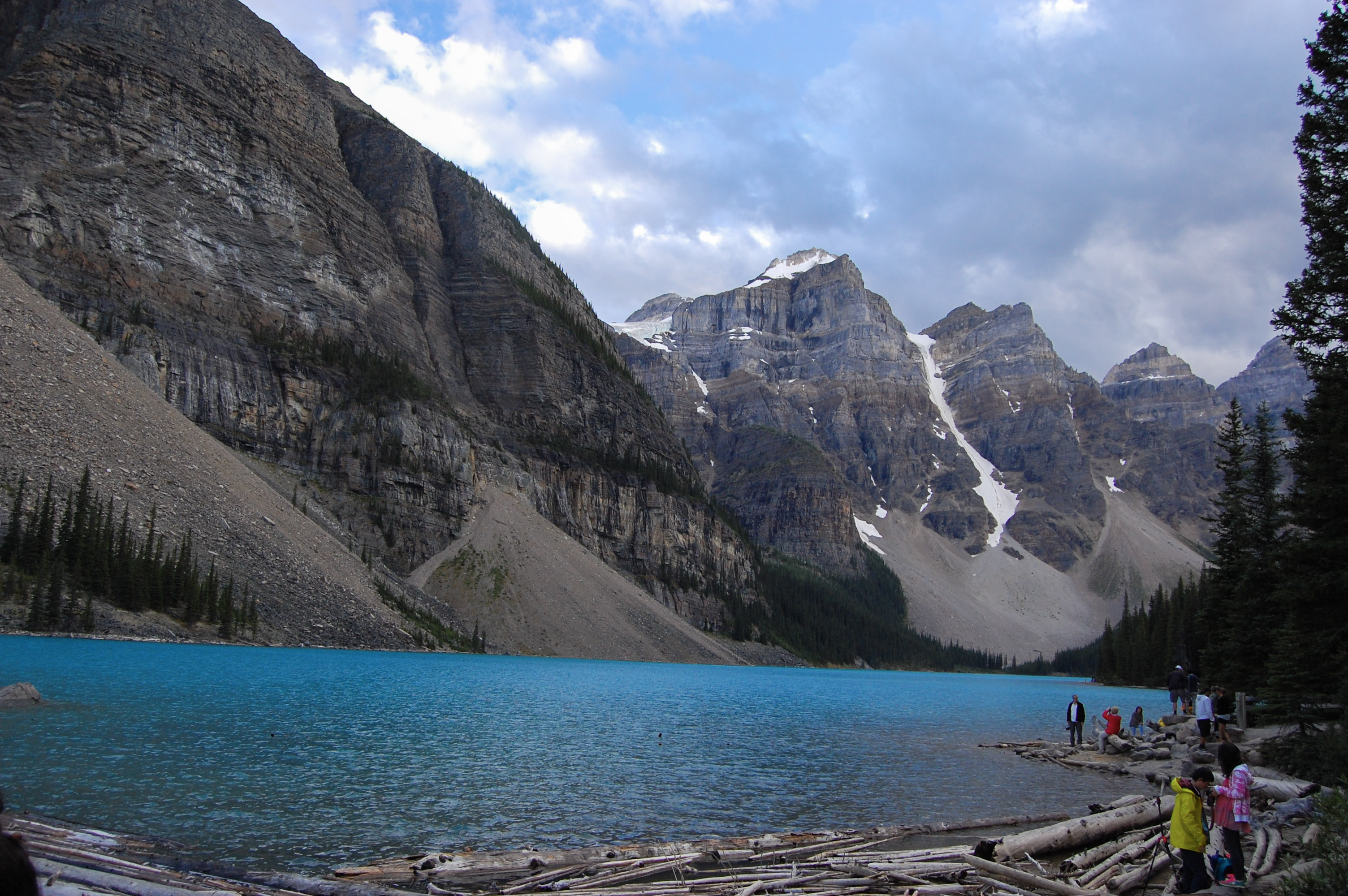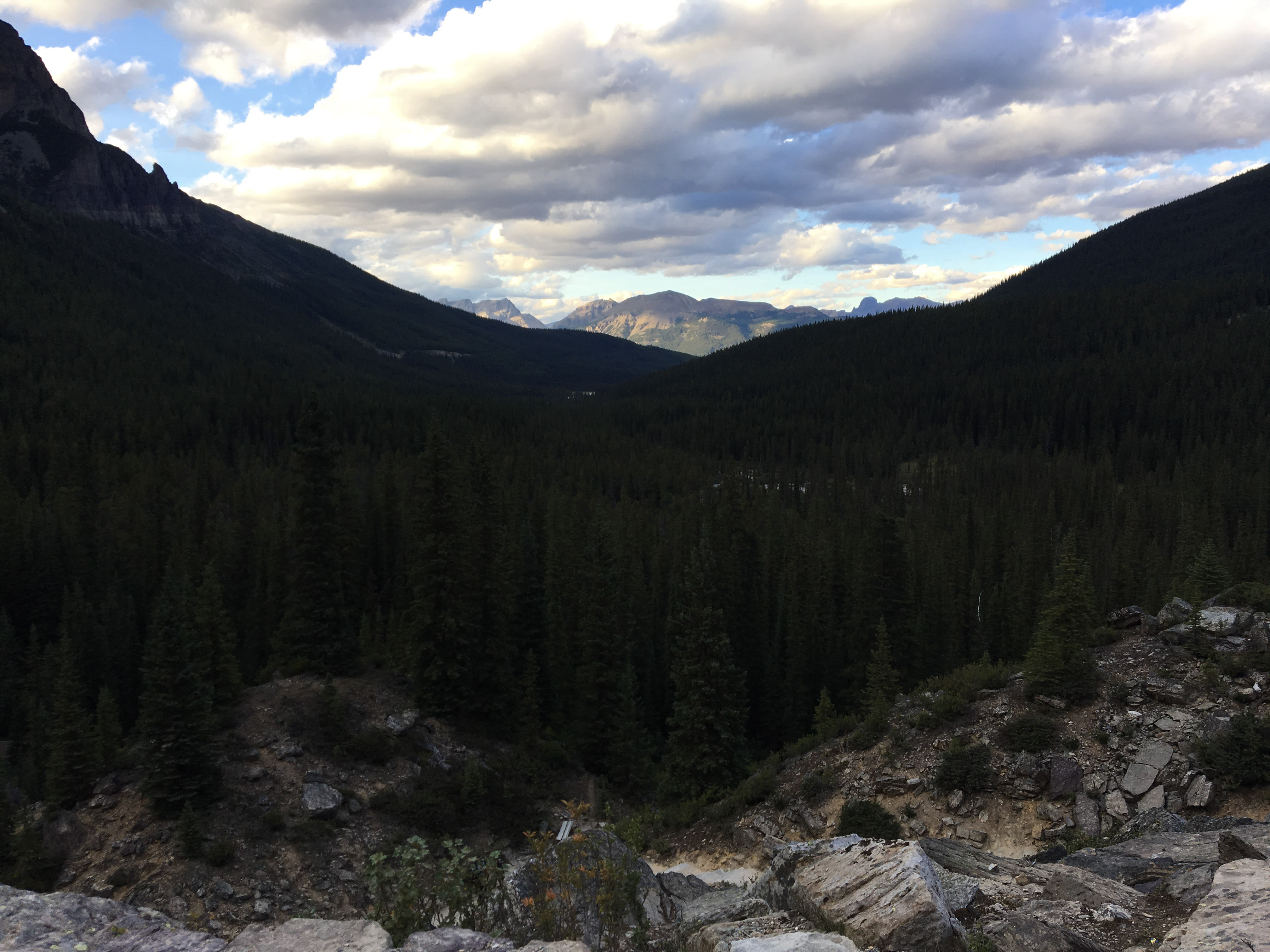 how breath taking is this view?!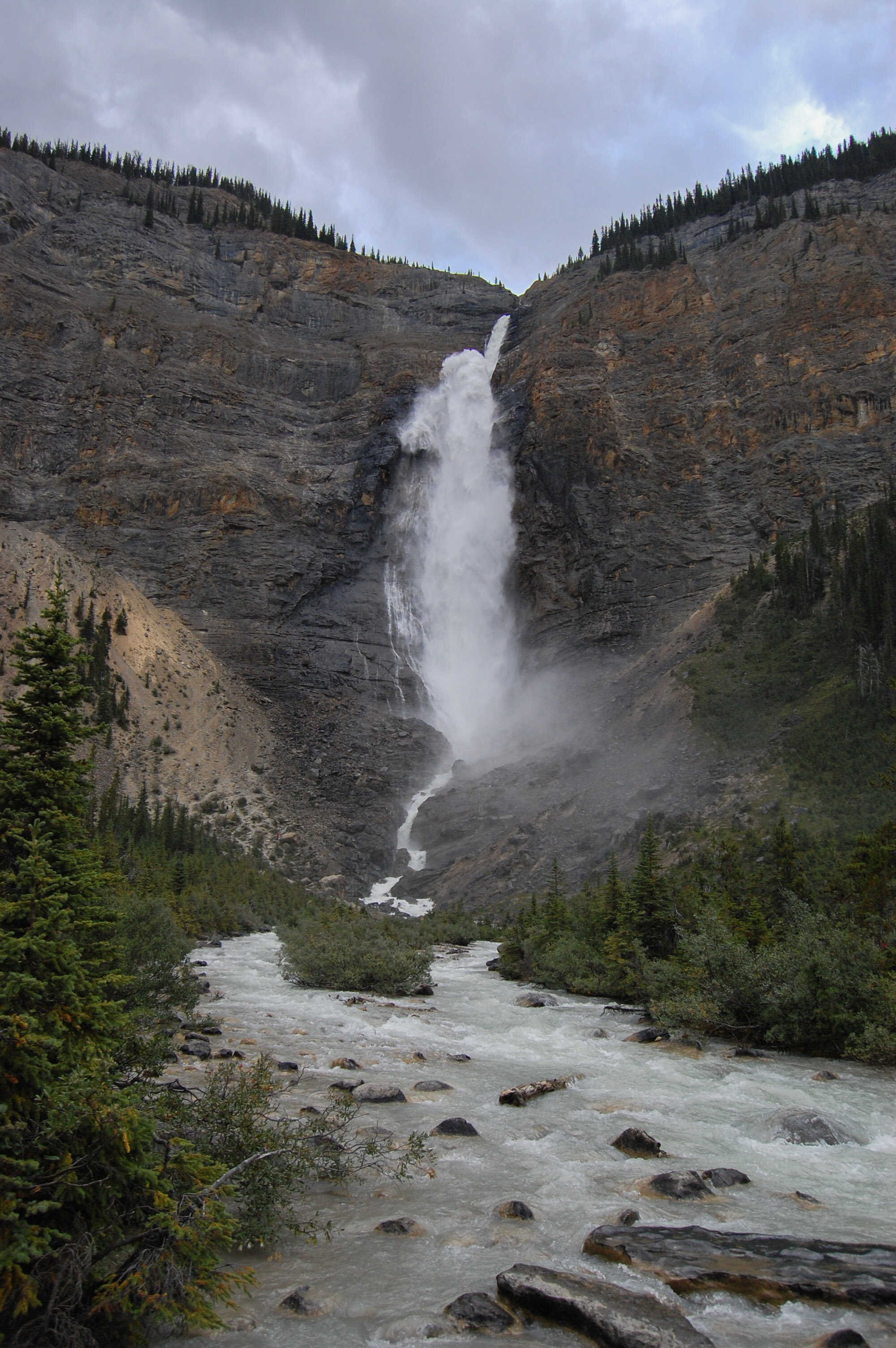 this waterfall was on our way back to banff from moraine lake. such a hidden gem! apparently not a lot of tourists stop to see it because they're headed to moraine lake from banff/lake louise, but i'm so glad we did! we were standing a few hundred feet away from it and could still feel the water and mist!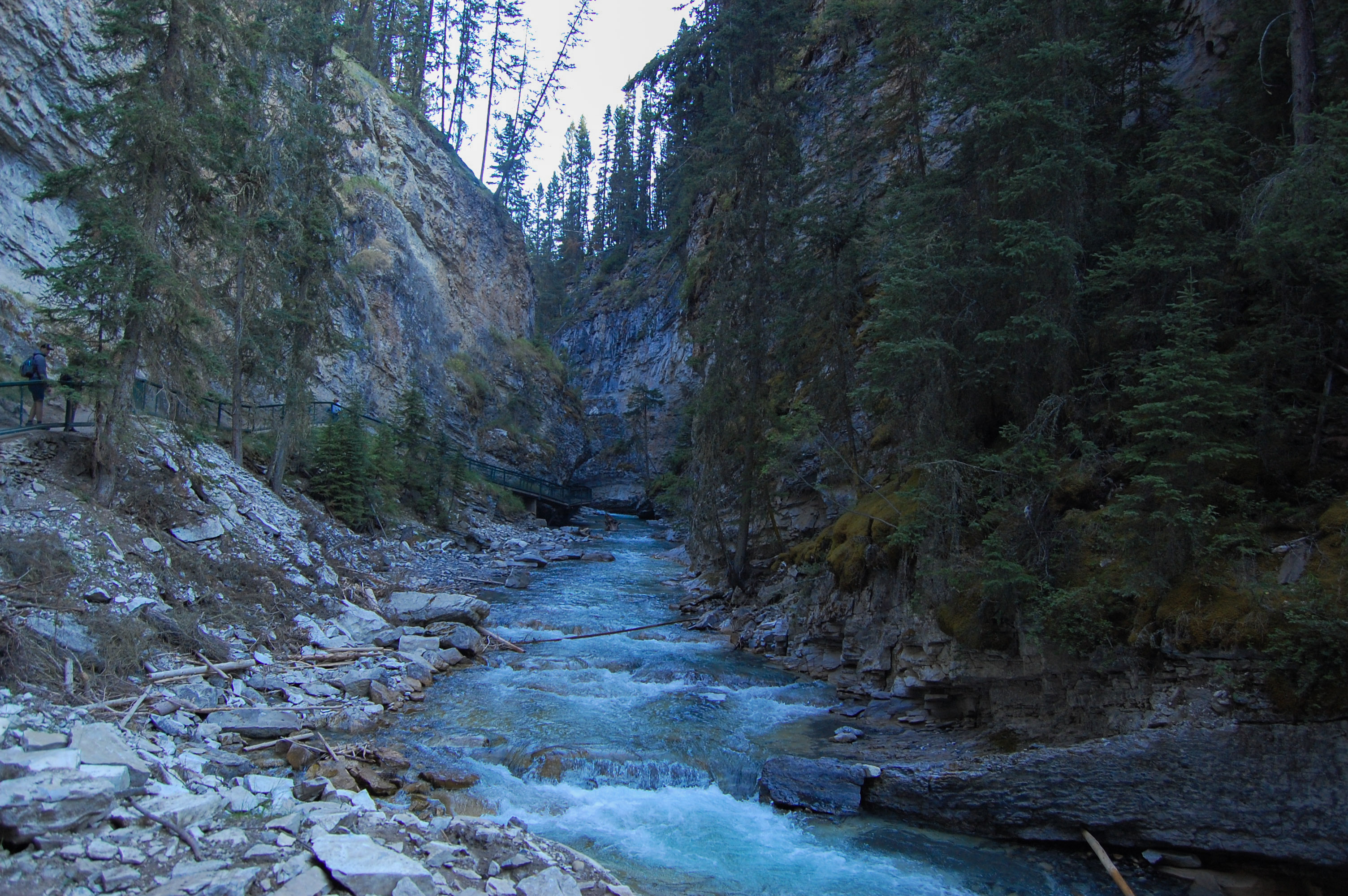 the little stream above was taken on our hike through johnston canyon. there are the lower falls and the upper falls – the lower falls is literally like a 20 minute hike there and back, so super short. unfortunately that's all we had time for. if you have time and get the chance, i would highly recommend hiking to the upper falls! i've seen photos and it looks beautiful. it's also a pretty easy hike from what i hear.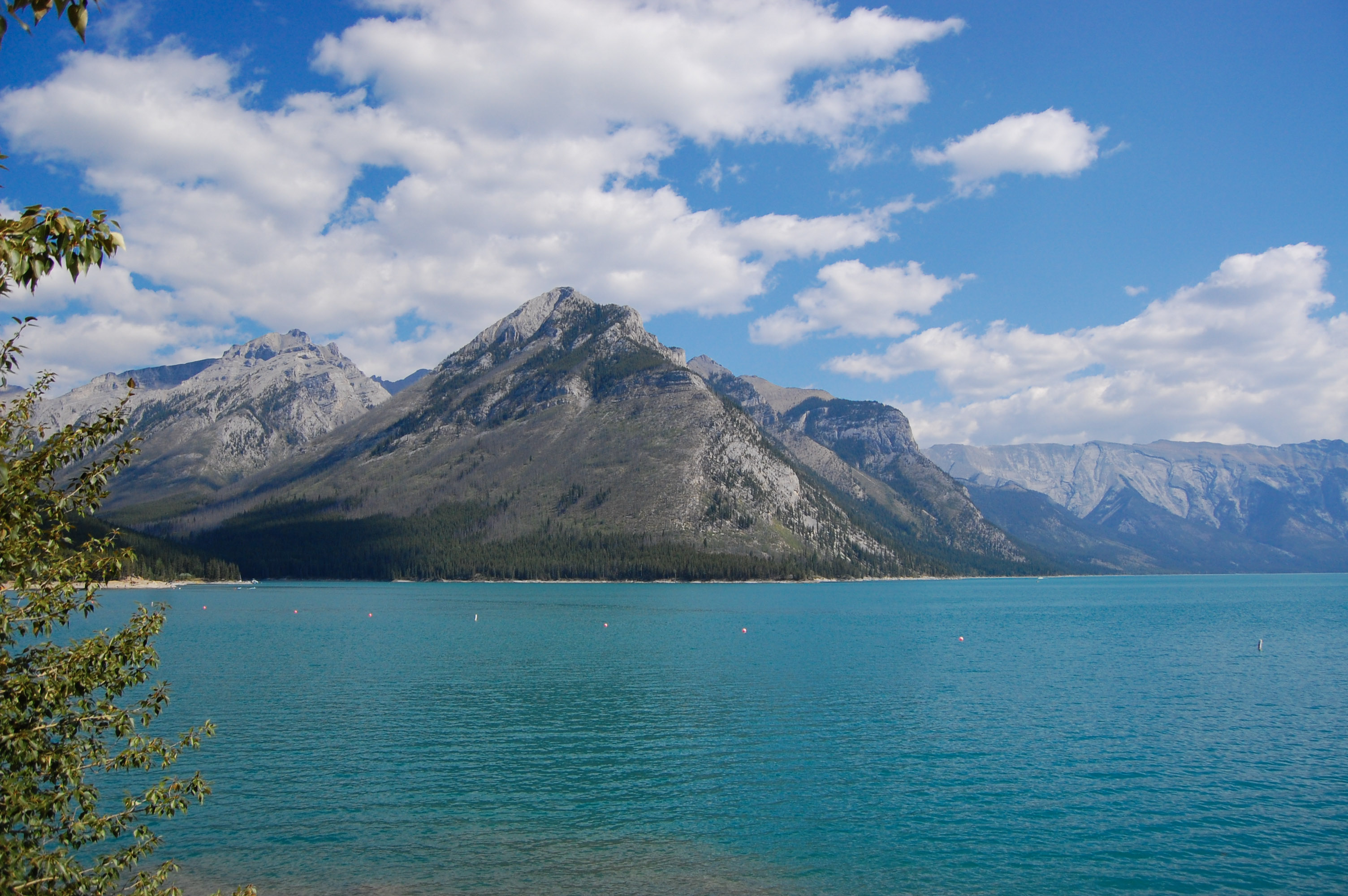 our last and final stop was lake minnewanka! this was cool because there were actually boaters and campers here. if we ever have the chance to camp in the banff area, i'm totally going to do it here and bring my own kayak to go out on the lake! you can't do that at lake louise or any of the other ones we visited, so it would be cool to do it here.
there you have it! a few snapshots from probably the most incredible trip i've been on thus far in my life. i HIGHLY recommend going and hope to go back someday myself.
guess it's time for me to start planning my next adventure!
xo,
courtney raf