if you follow me on instagram, you've been seeing a ton of photos from our recent trip to canada. it was honestly one of the best trips i've ever taken. so so so beautiful. our first stop was a few days in vancouver! it was sooooo exhausting but equally as fun. we hit up a few suspension bridges, the aquarium, and saw an endless amount of mountains. what more could you ask for?
i thought we were going to take WAY more photos than we did, but i'm honestly kind of glad we didn't. we really focused on living in the moment (yah i know, cliche) and it was unforgettable. there wasn't one thing we did that i was disappointed with lol it also helped that we pretty much planned out everything we were going to do before we got there. it saved us a ton of time!
not pictured is our trip to the aquarium – i have a few photos on my instagram, but we didn't really want to deal with our big dslr in there. we got to pet sting rays! and it was SO cute and just so much fun. it was also filled with jellyfish! watching jellyfish swim around has to be one of the most relaxing things ever.
anyway, enjoy the photos! next week i'll be sorting through our photos from our second stop in banff. i can't wait to get those up! probably some of my favorite photos ever.
xo
stanley park
the prettiest views from stanley park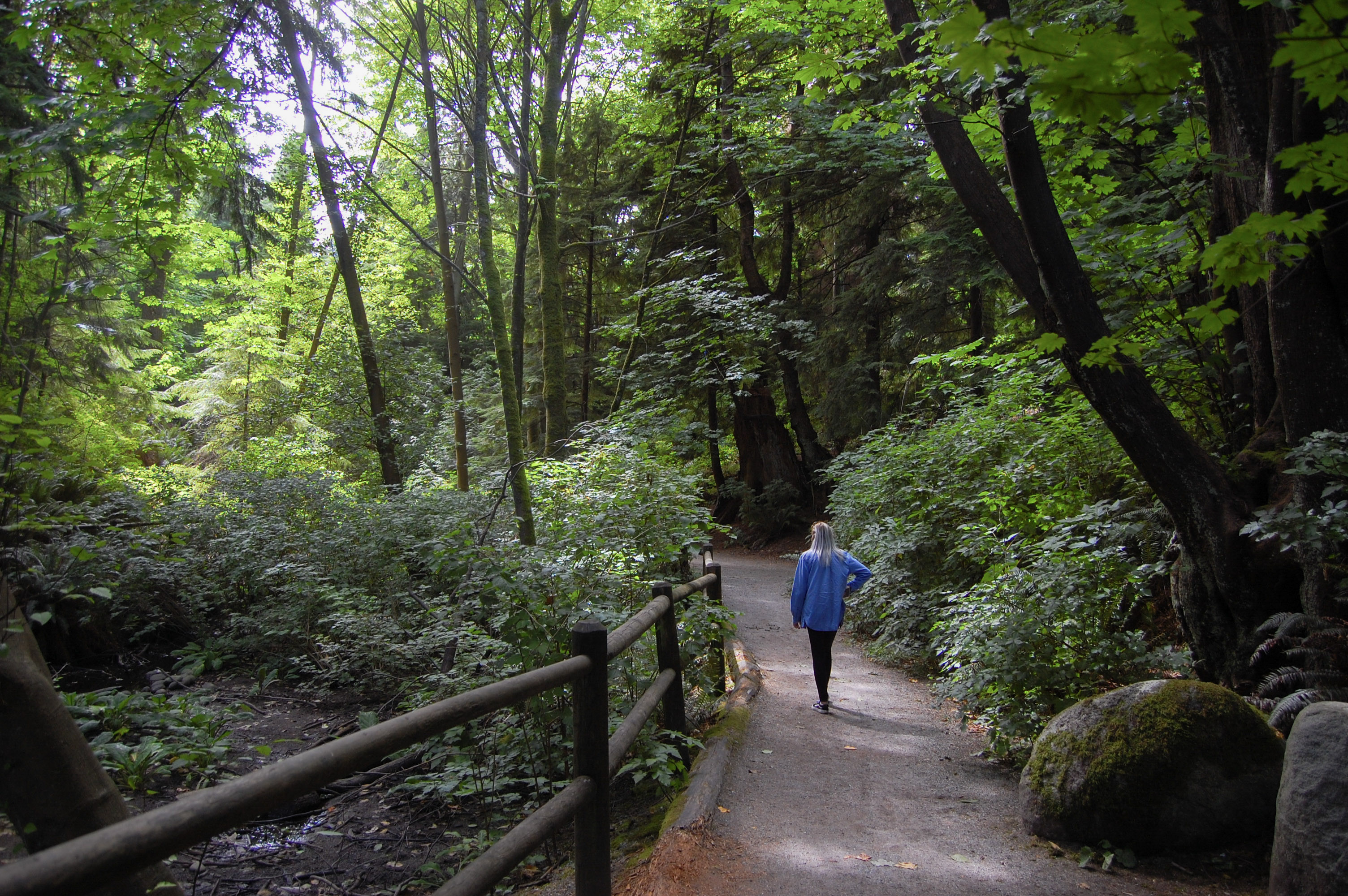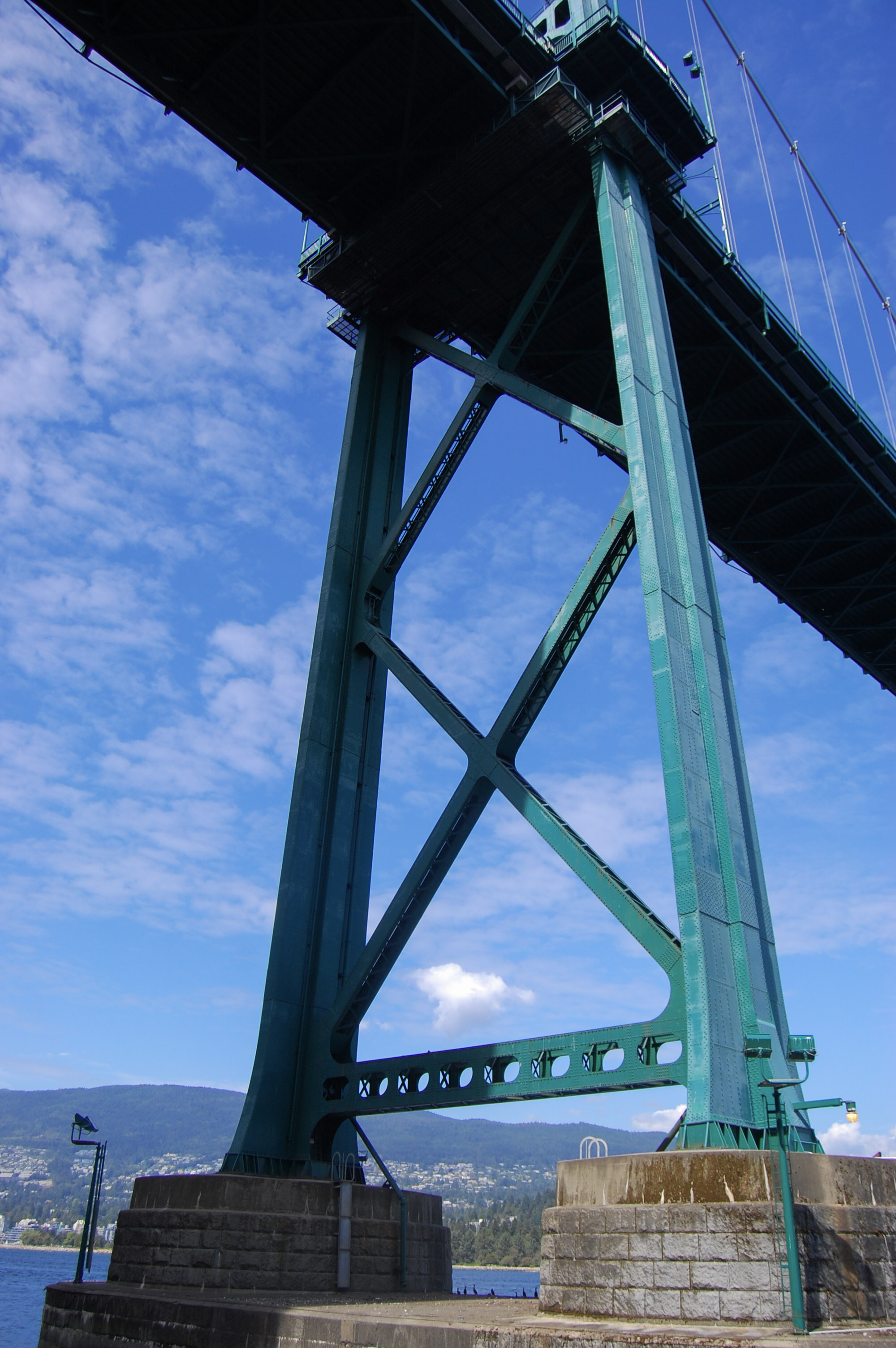 cleveland damn
when we were researching things to do, a ton of people said the cleveland dam was cool but not THAT cool but since it was near the capilano suspension bridge, we decided to check it out anyway. and OK, i do not know who the heck was saying it wasn't *that cool – like look at this view! amazing.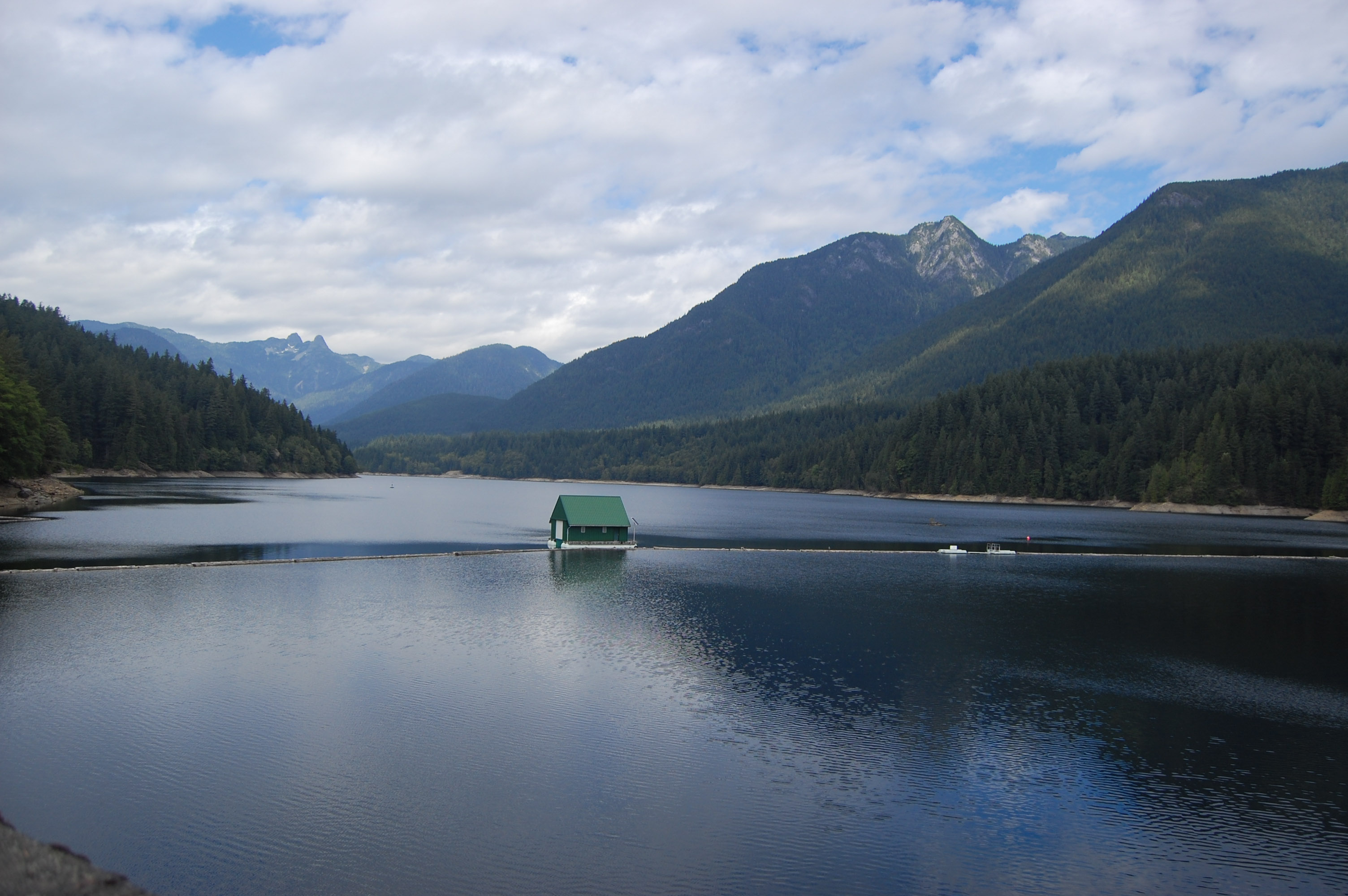 quarry rock
our first hike of the entire trip was quarry rock. again, i trusted the internet when they said this was an "easy" hike and should be no problem at all. i have to disagree 100%. it was a pretty difficult hike! it took us about 45 minutes to get to the top and it was uphill nearly the entire way. i mean, i get that, you're hiking up, but it was way more difficult than we expected. i would say for beginners, this might be a challenge. if your'e an intermediate hiker (thank god we hike more often than not in the summer), then this will be more enjoyable for you.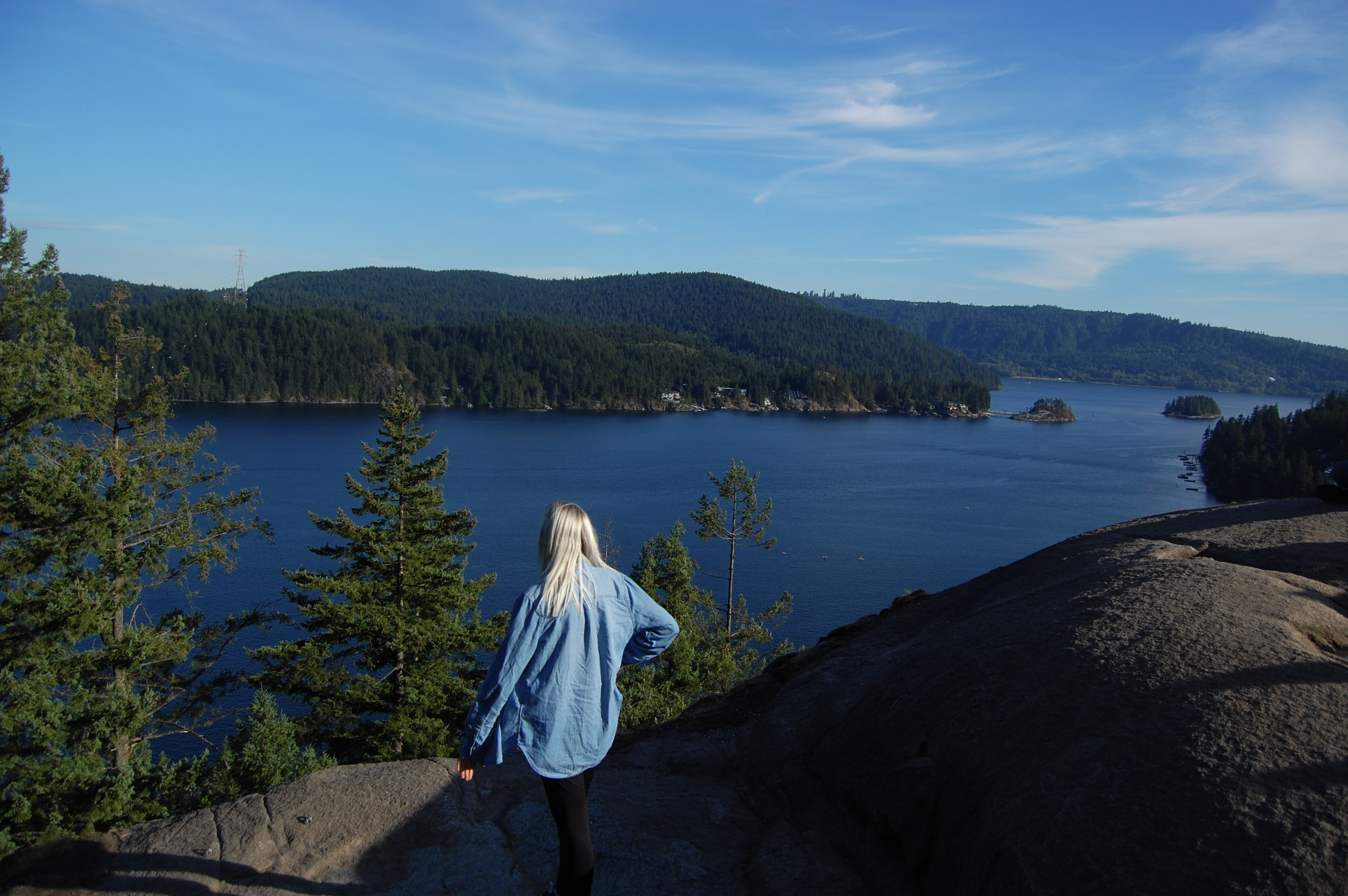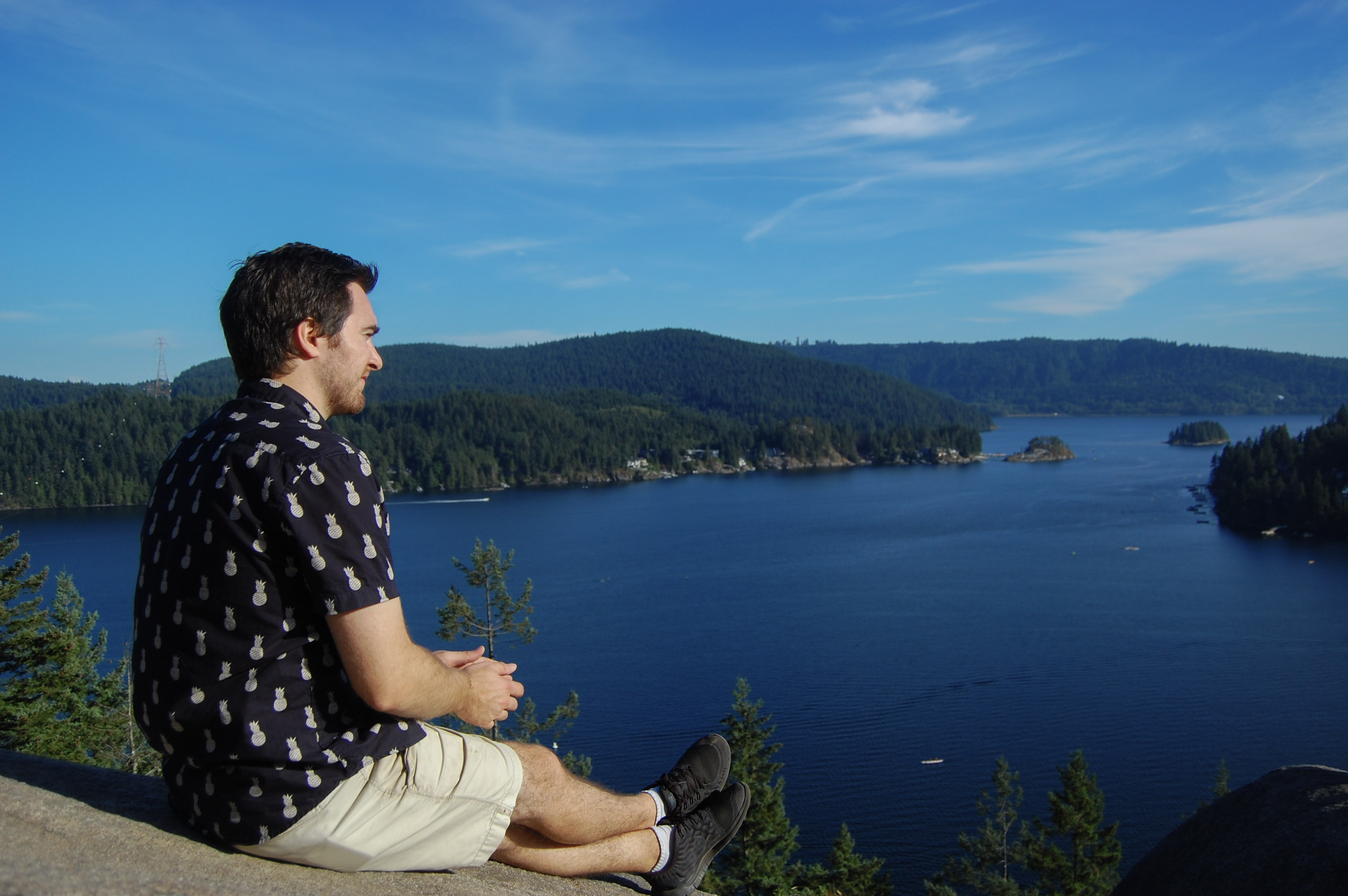 the view was pretty great though…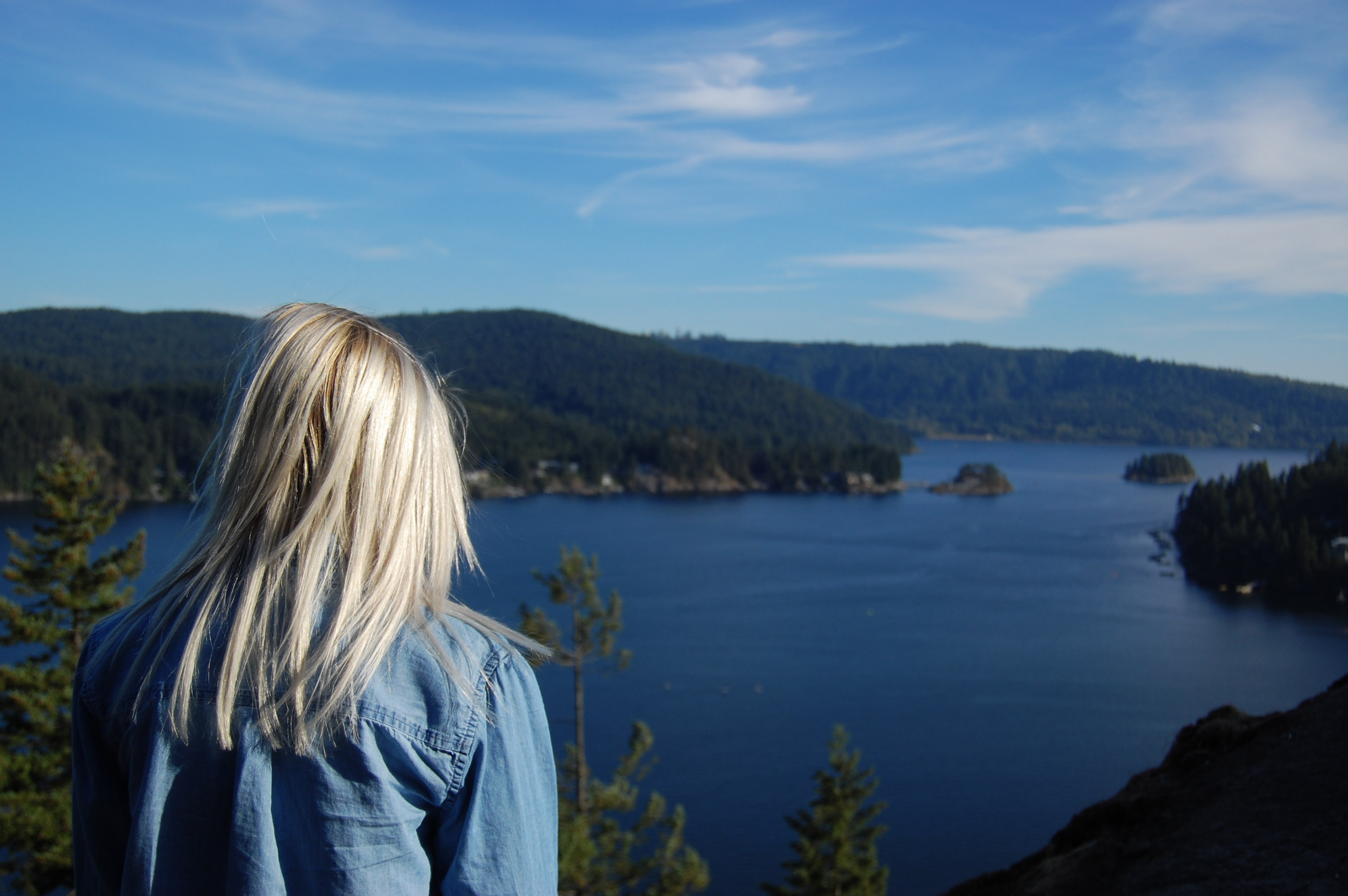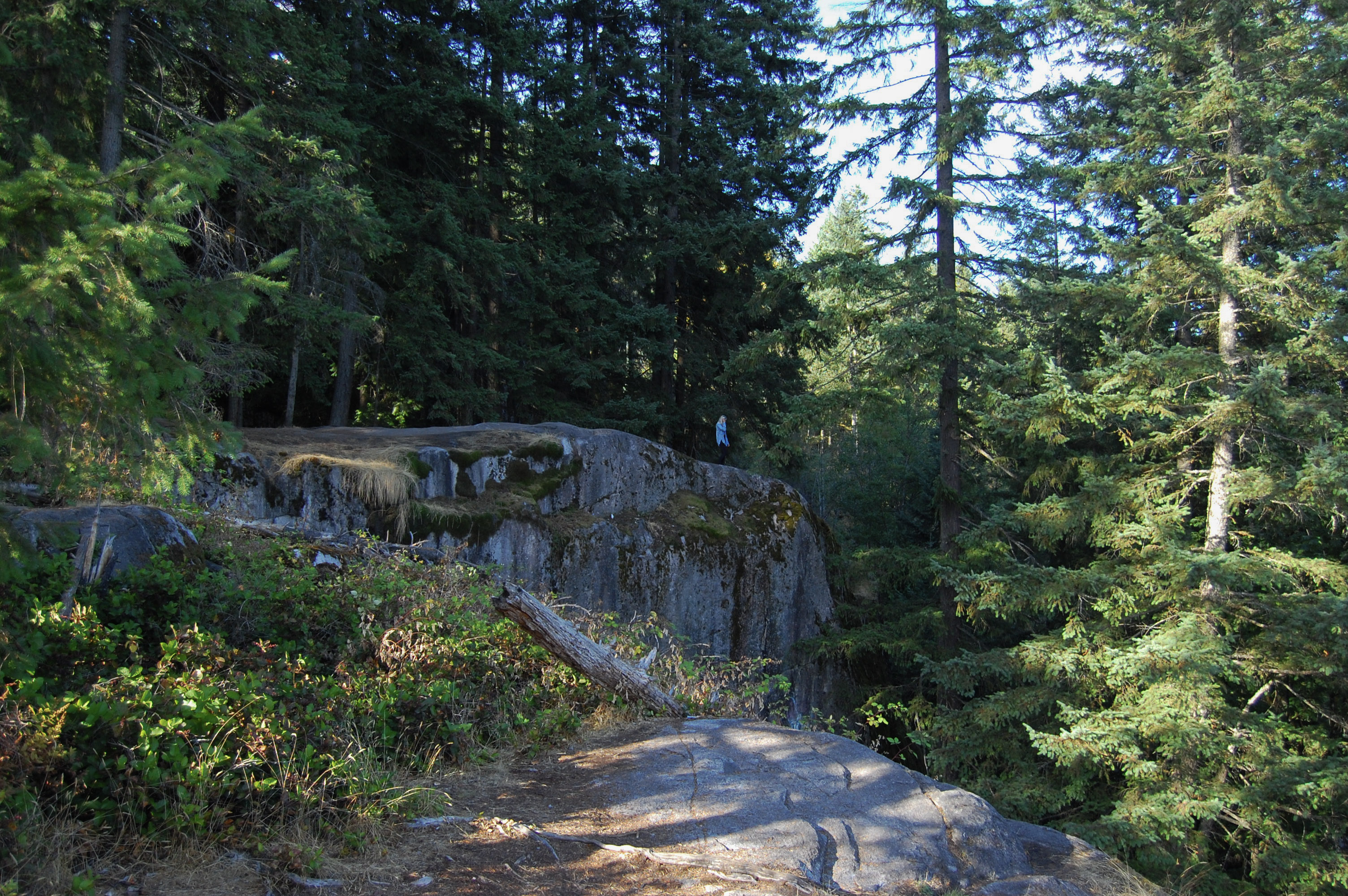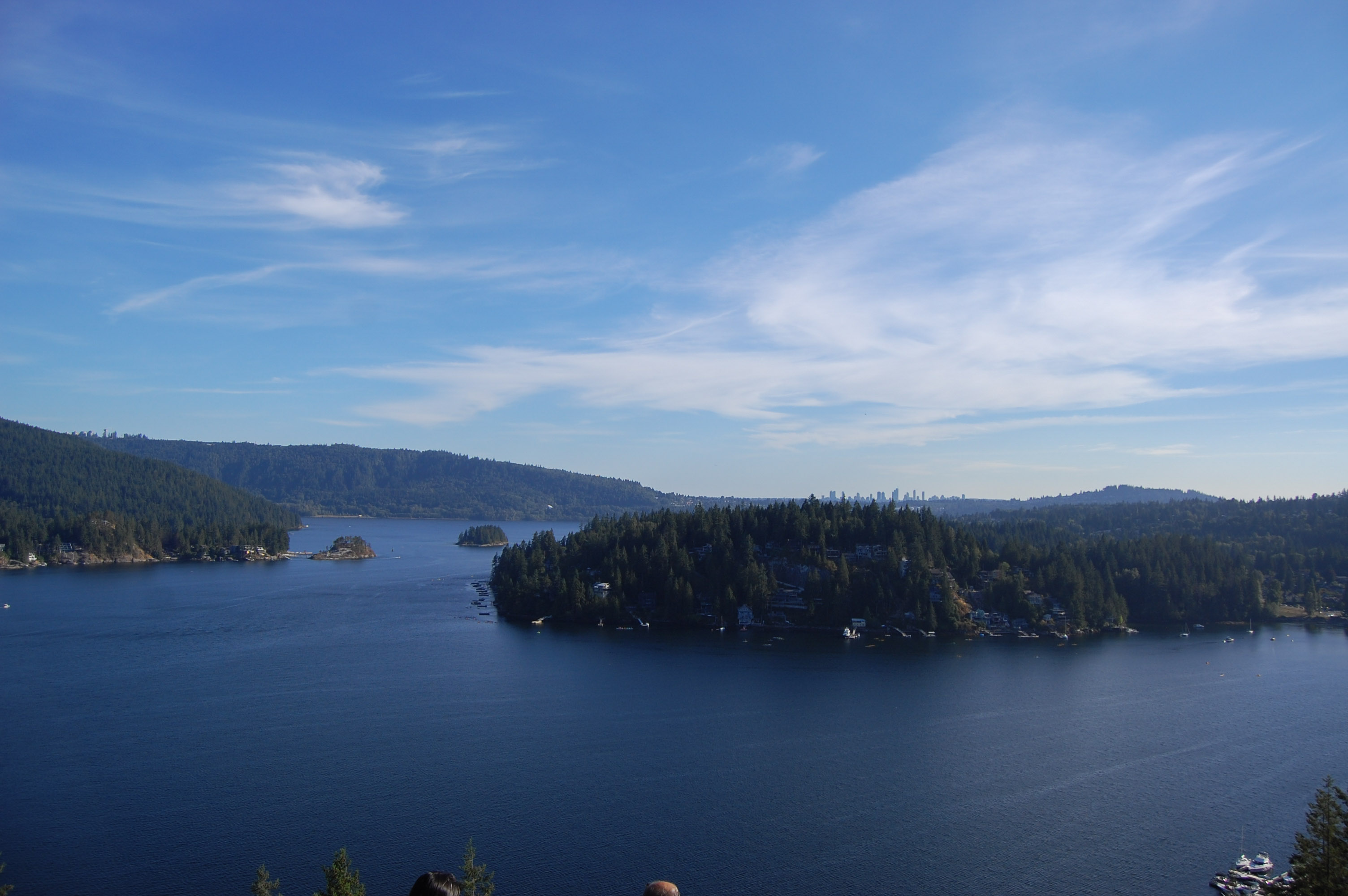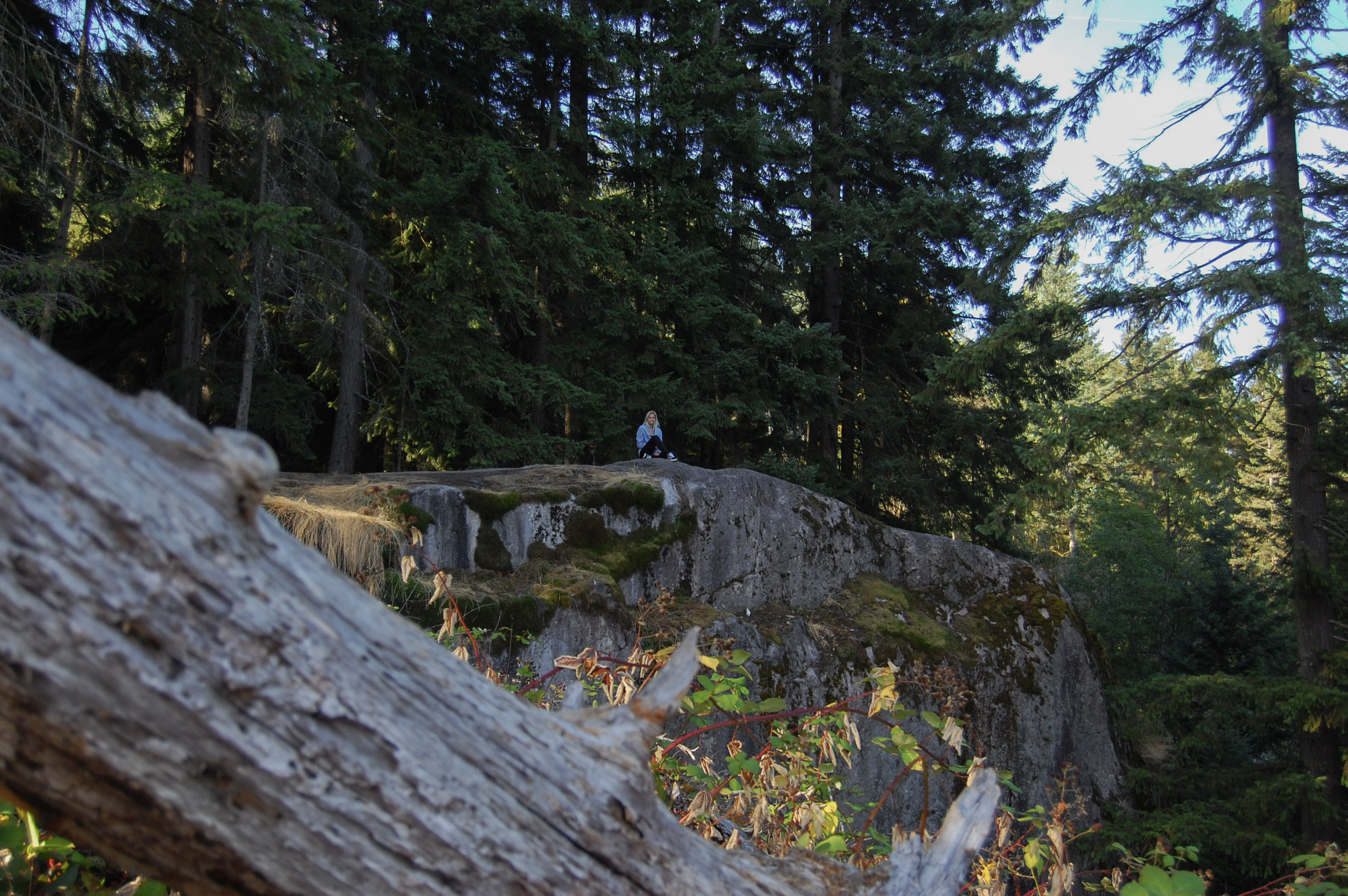 capilano suspension bridge
one of my favorite stops in vancouver was the capilano suspension bridge – can i just say quickly that if you are a student, or if you were a student, bring your student id everywhere. i got so many discounts just for showing my id! thank goodness i have a baby face – this suspension bridge is about 230 feet in the air and it was wayyyy scarier than i thought. it literally shakes like CRAZY. i expected it to be more stable, but i was soooo nervous on it. totally worth it though!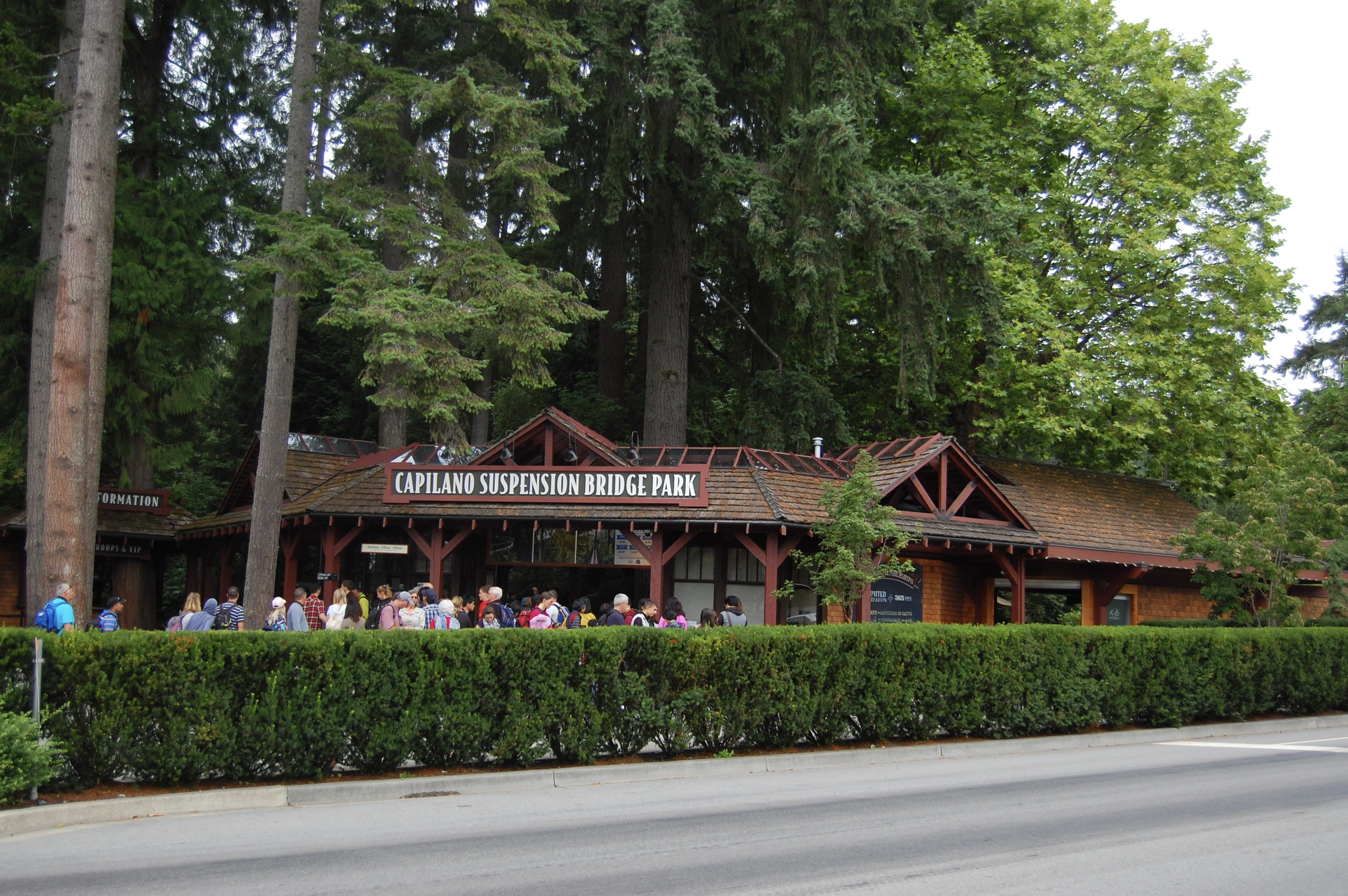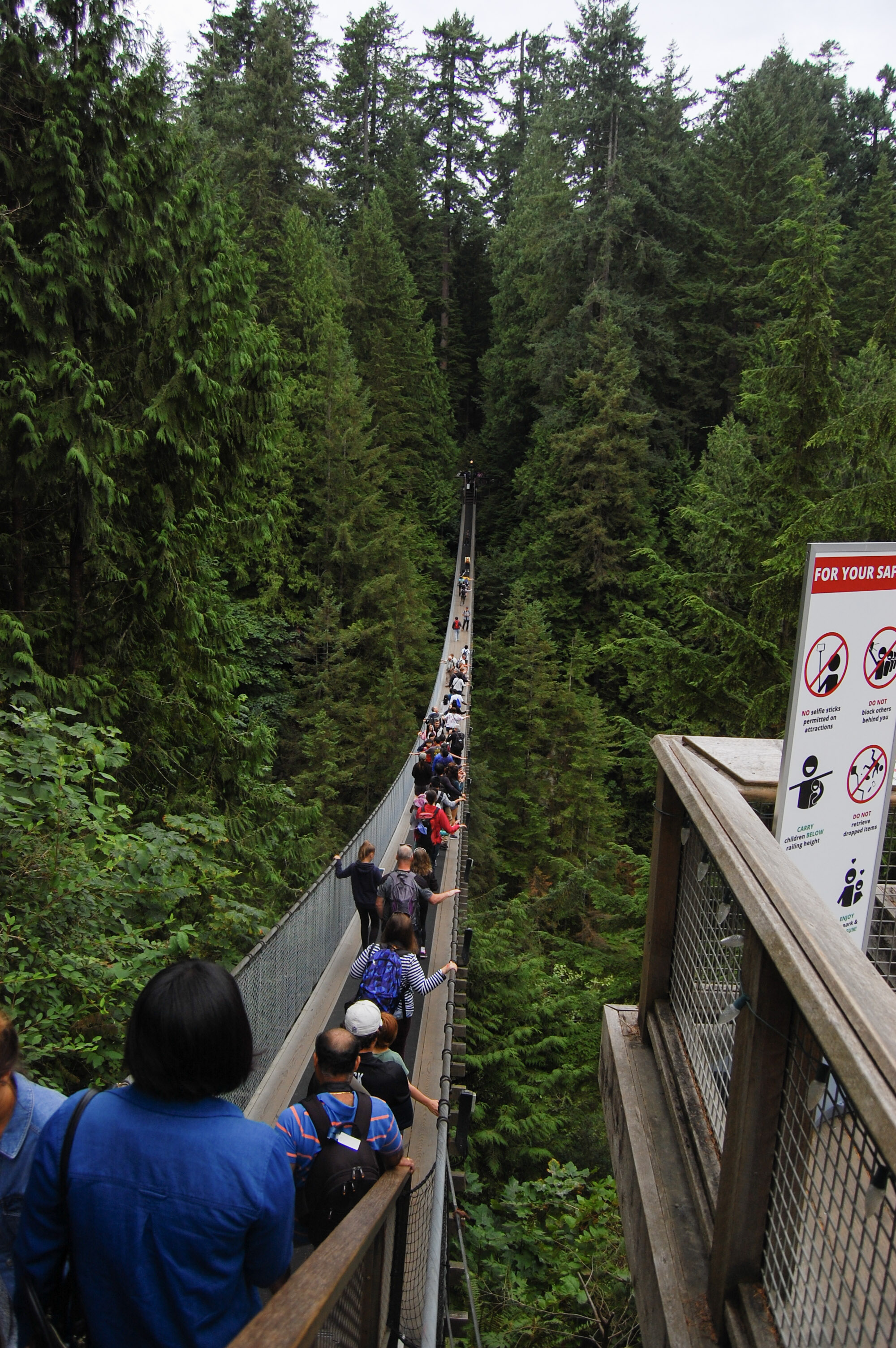 if you think the bridge looks busy in this photo, you should have seen it an hour later.. by 11am it was PACKED.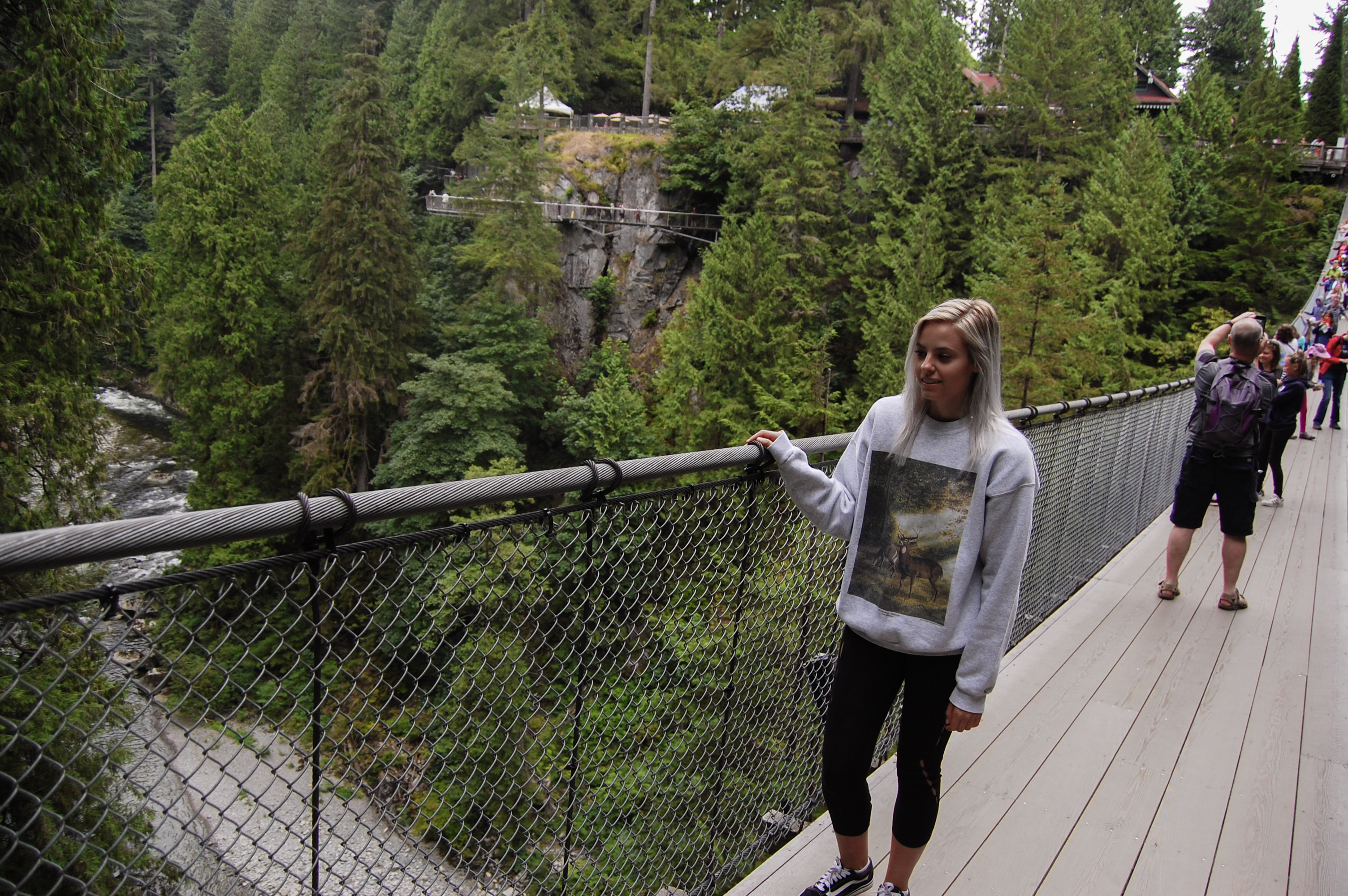 me – thinking i was going to die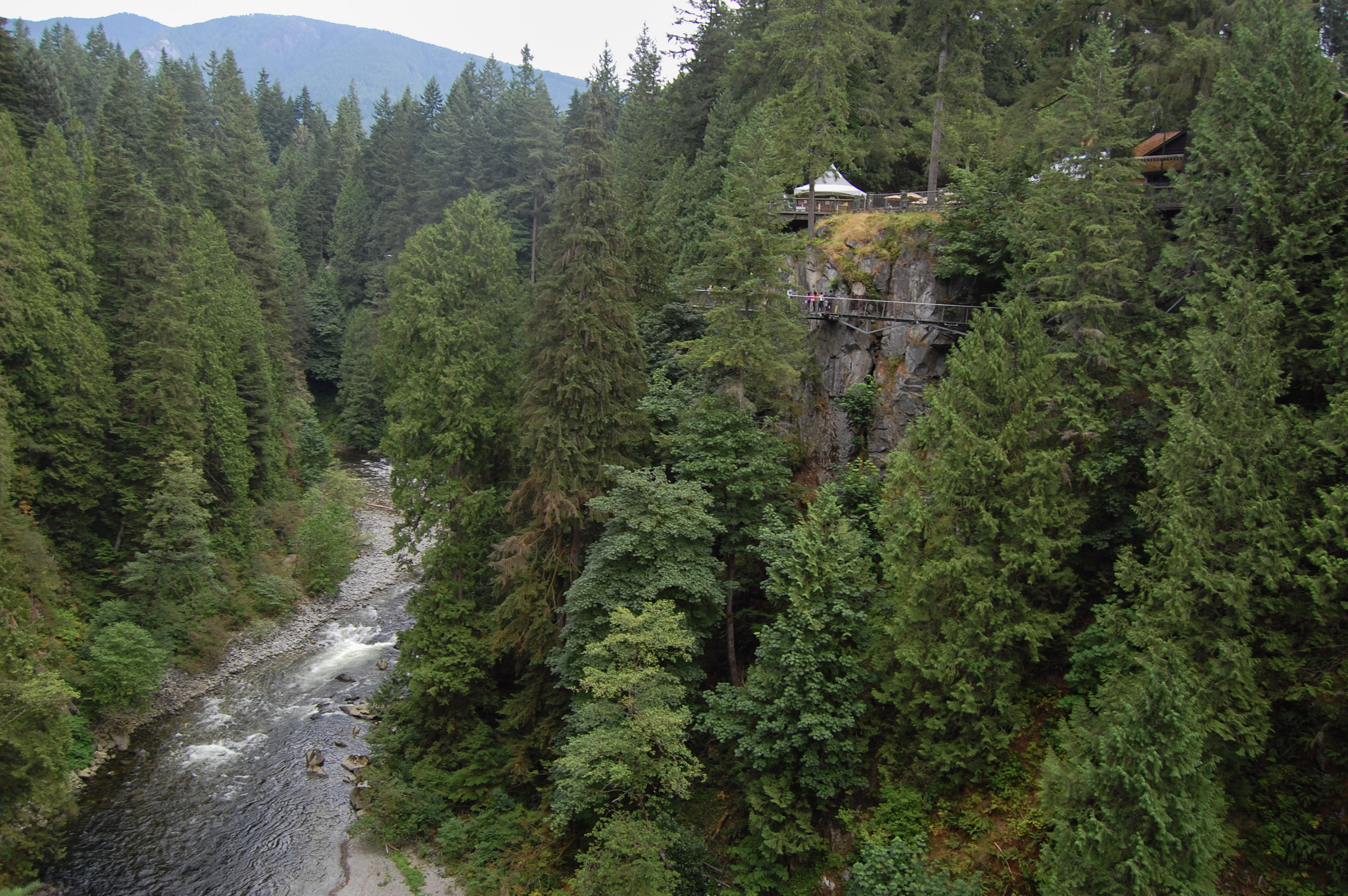 ok totally worth being scared for this view!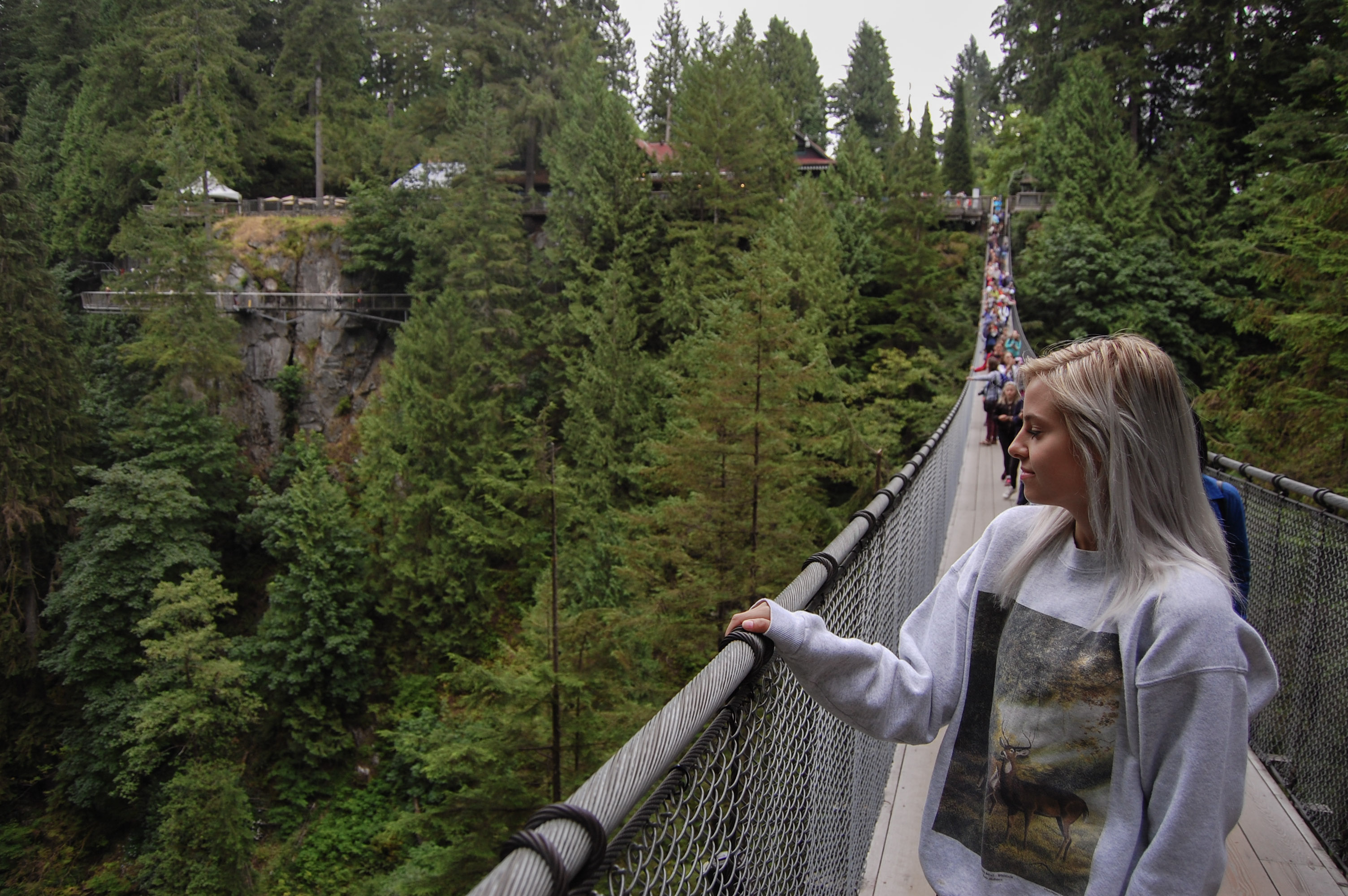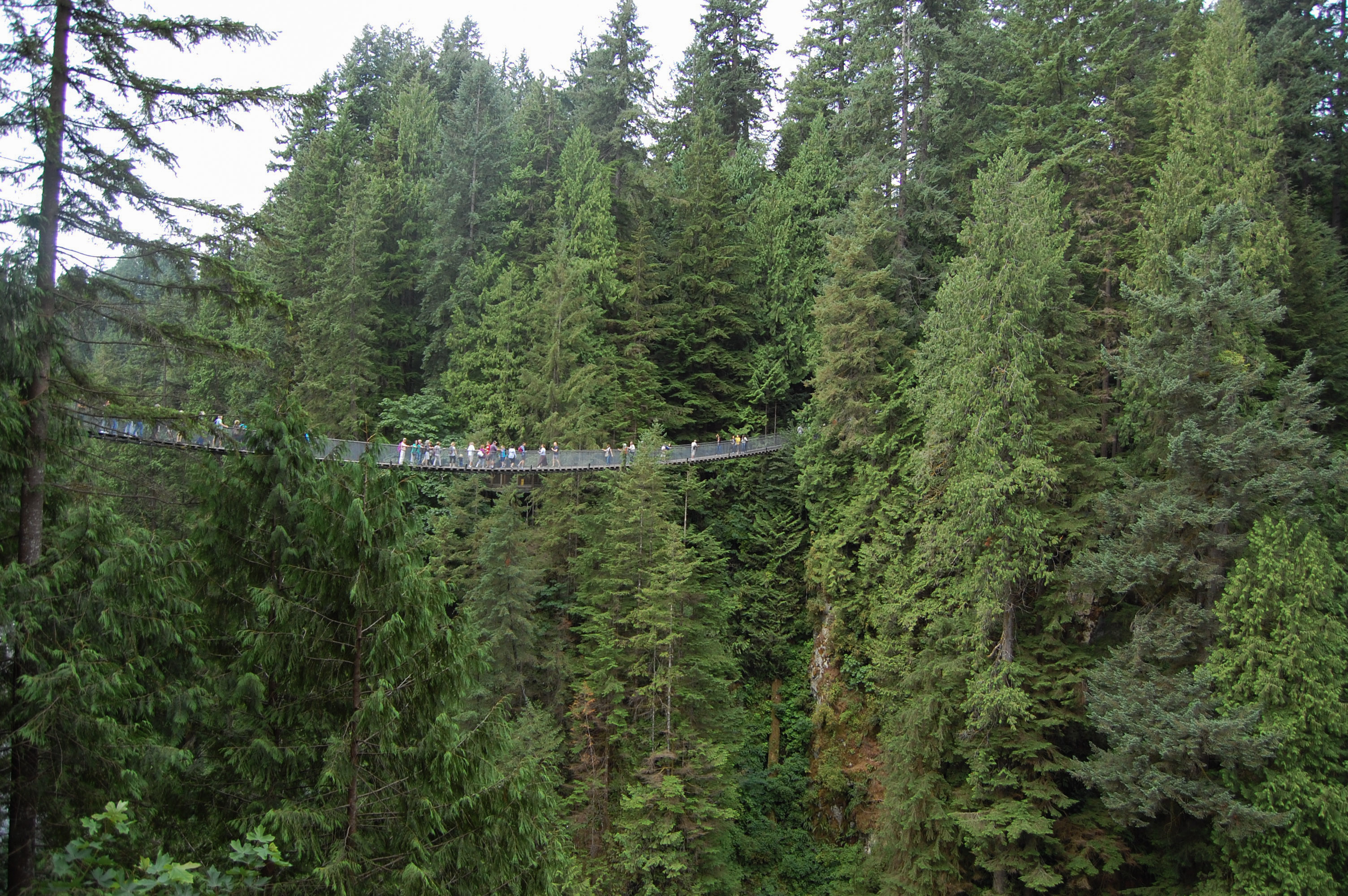 this is what the suspension bridge looks like from the other side of the park – insane!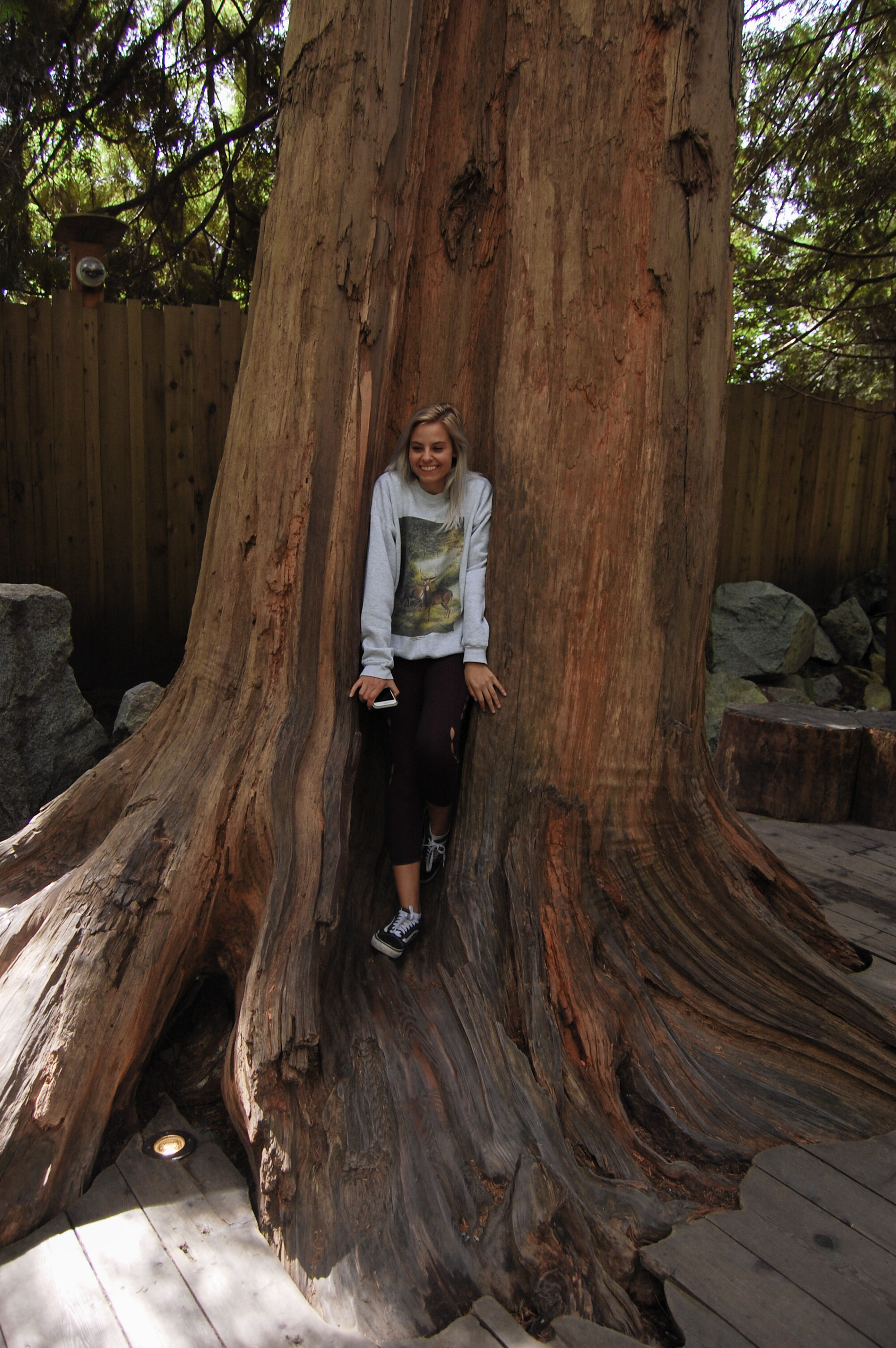 just hanging out in the trees – found a little nook i fit perfectly in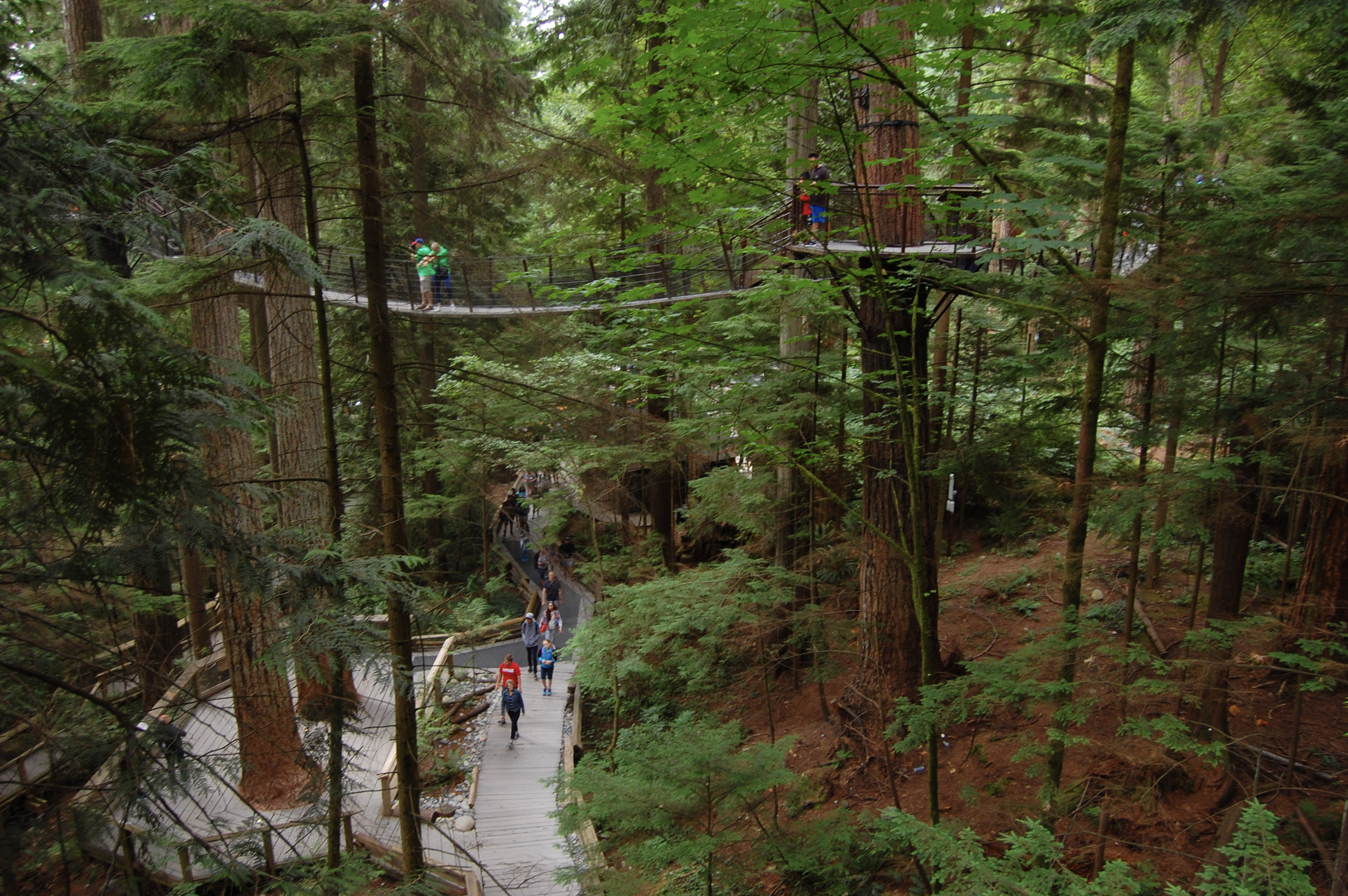 after you cross the bridge, there's another mini suspension bridge park. you walk through the trees as you're suspended above the ground and it was the cutest! so so so fun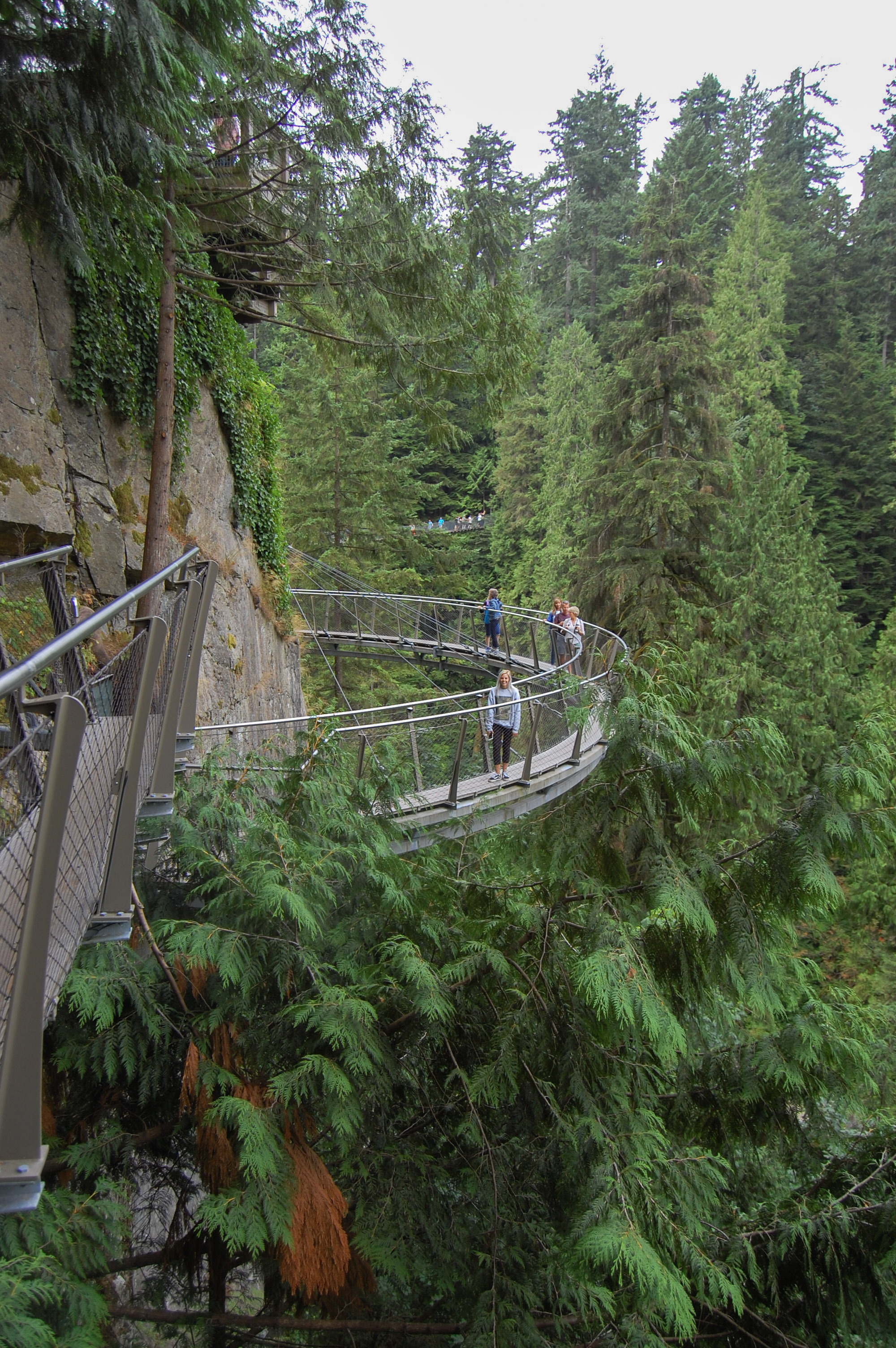 this was a lookout! you're basically hanging off a cliff lol sounds scary but wasn't nearly as scary as the suspension bridge.
lynn canyon park
another suspension bridge we went to in vancouver was the lynn canyon suspension bridge! this is the free version of the previous one – basically. not as big, but equally as cool! plus, there was  A LOT less people at this one.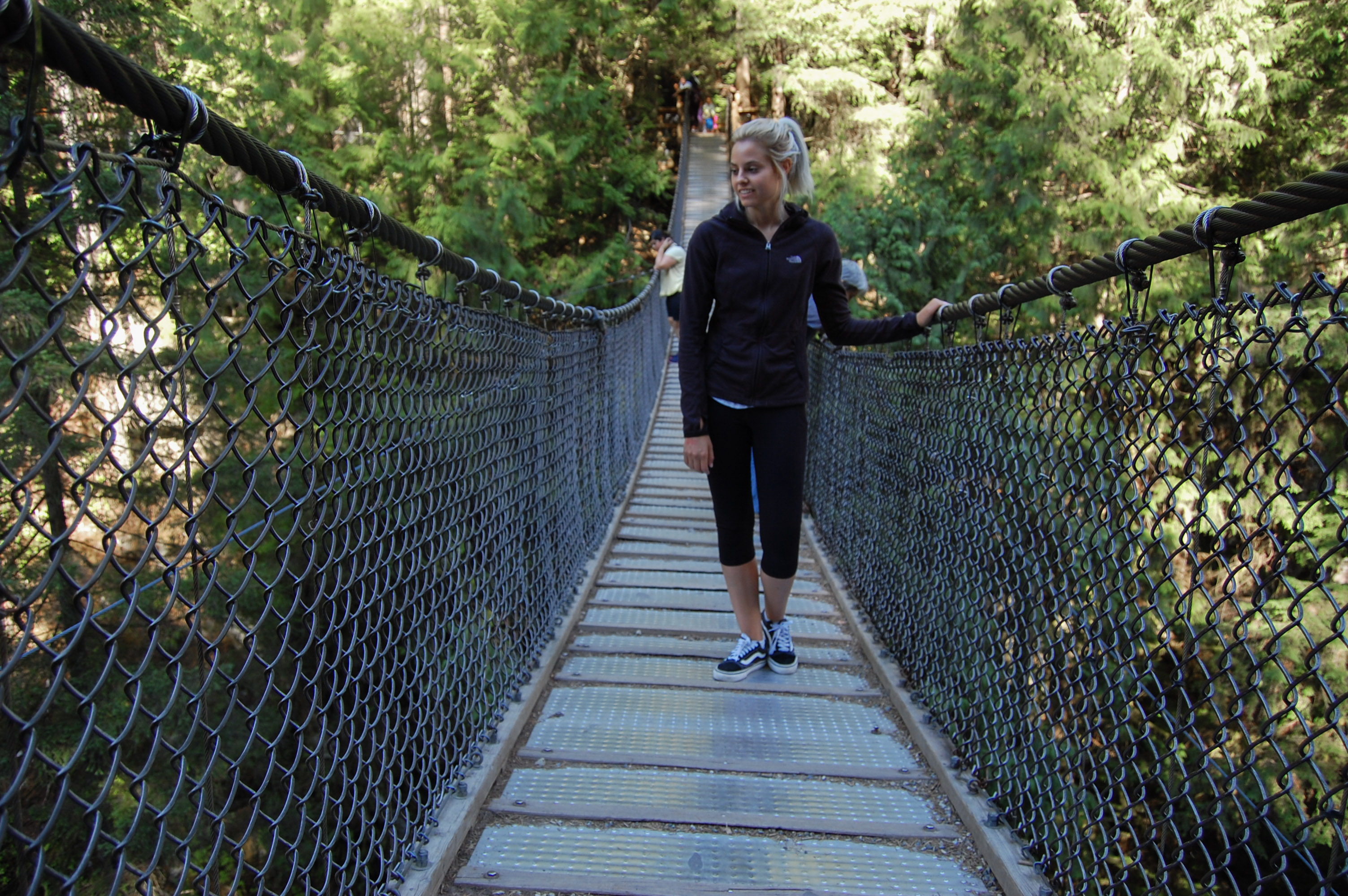 after you cross the suspension bridge, you get to hike through the woods to some sweet cliffs and waterfalls! it really reminded me of dead river falls in marquette – only on a much larger scale.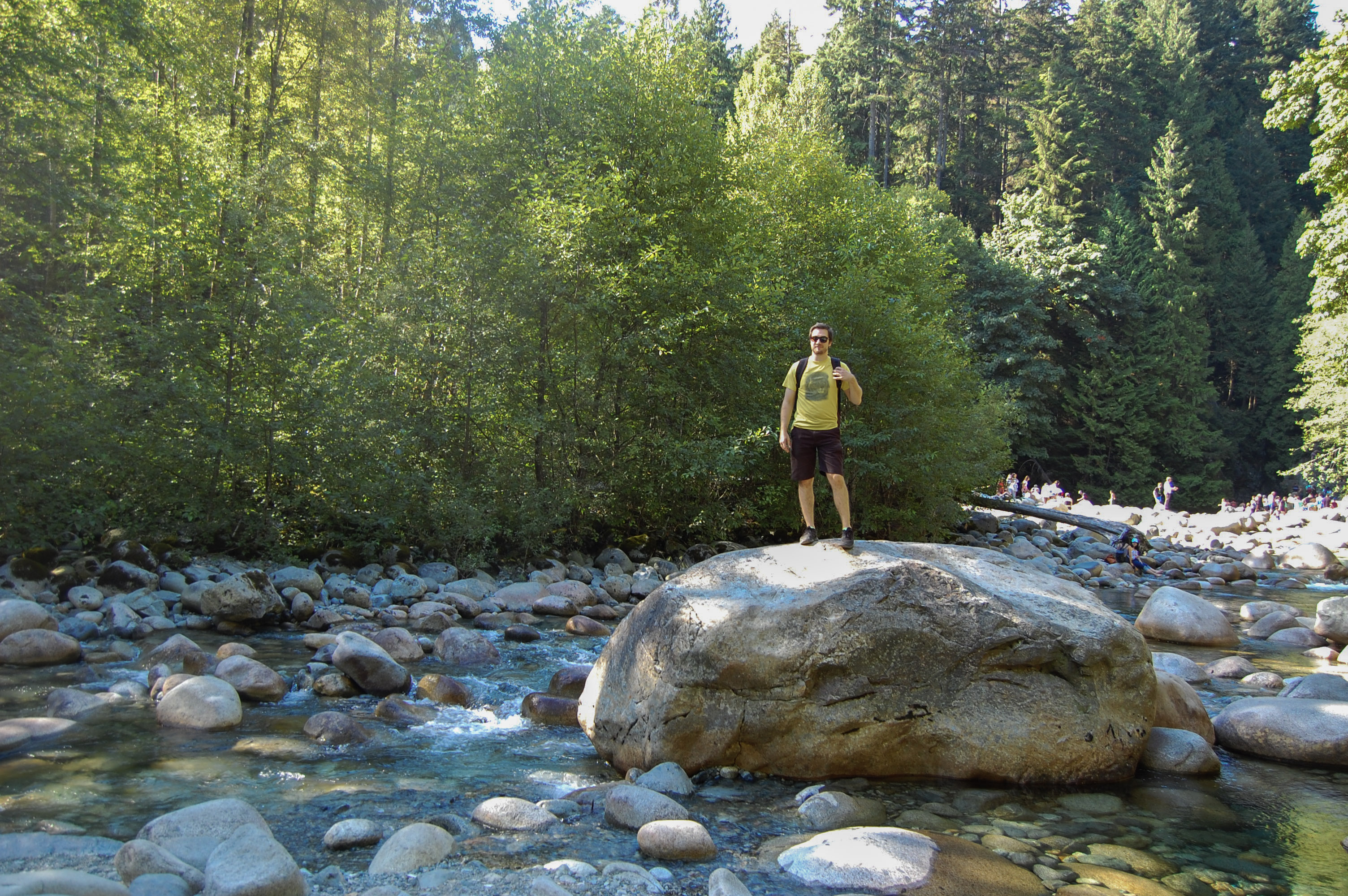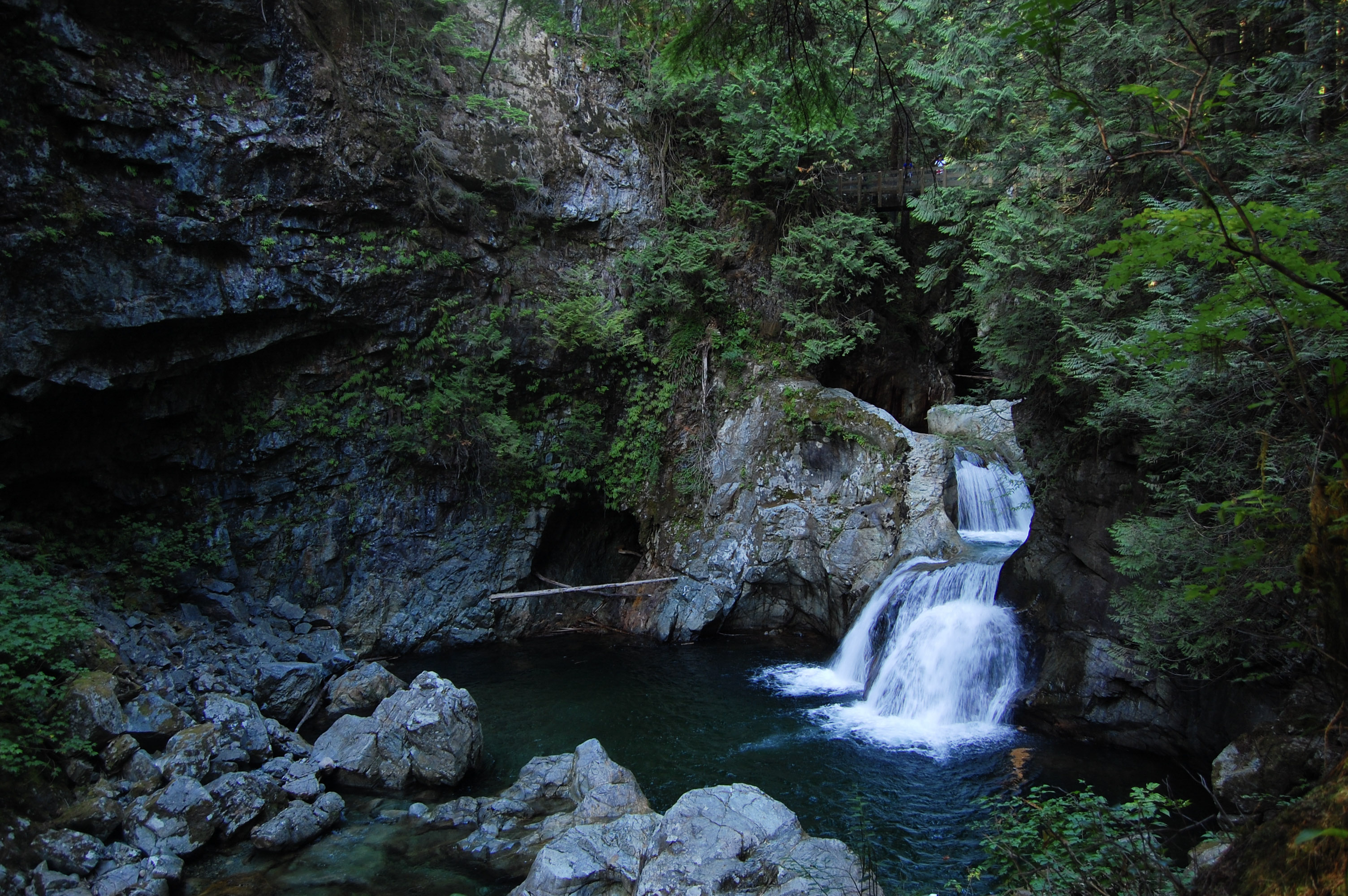 THIS WATERFALL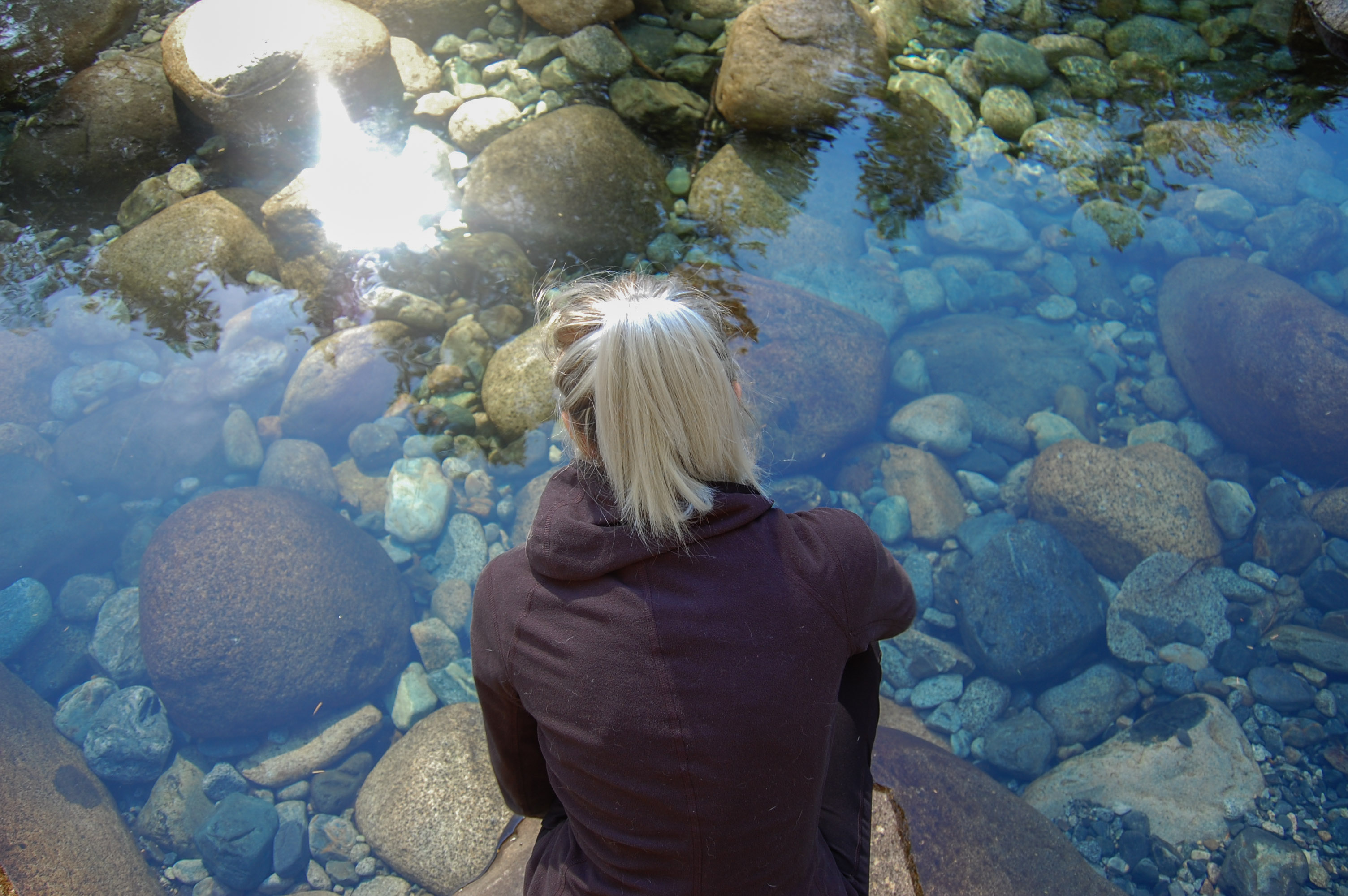 also ALL of the water we saw throughout canada was crystal clear – the most beautiful water i have ever seen in my life.
whytecliff park
we also hung around whytecliff park! the view of the mountains was incredible – of course.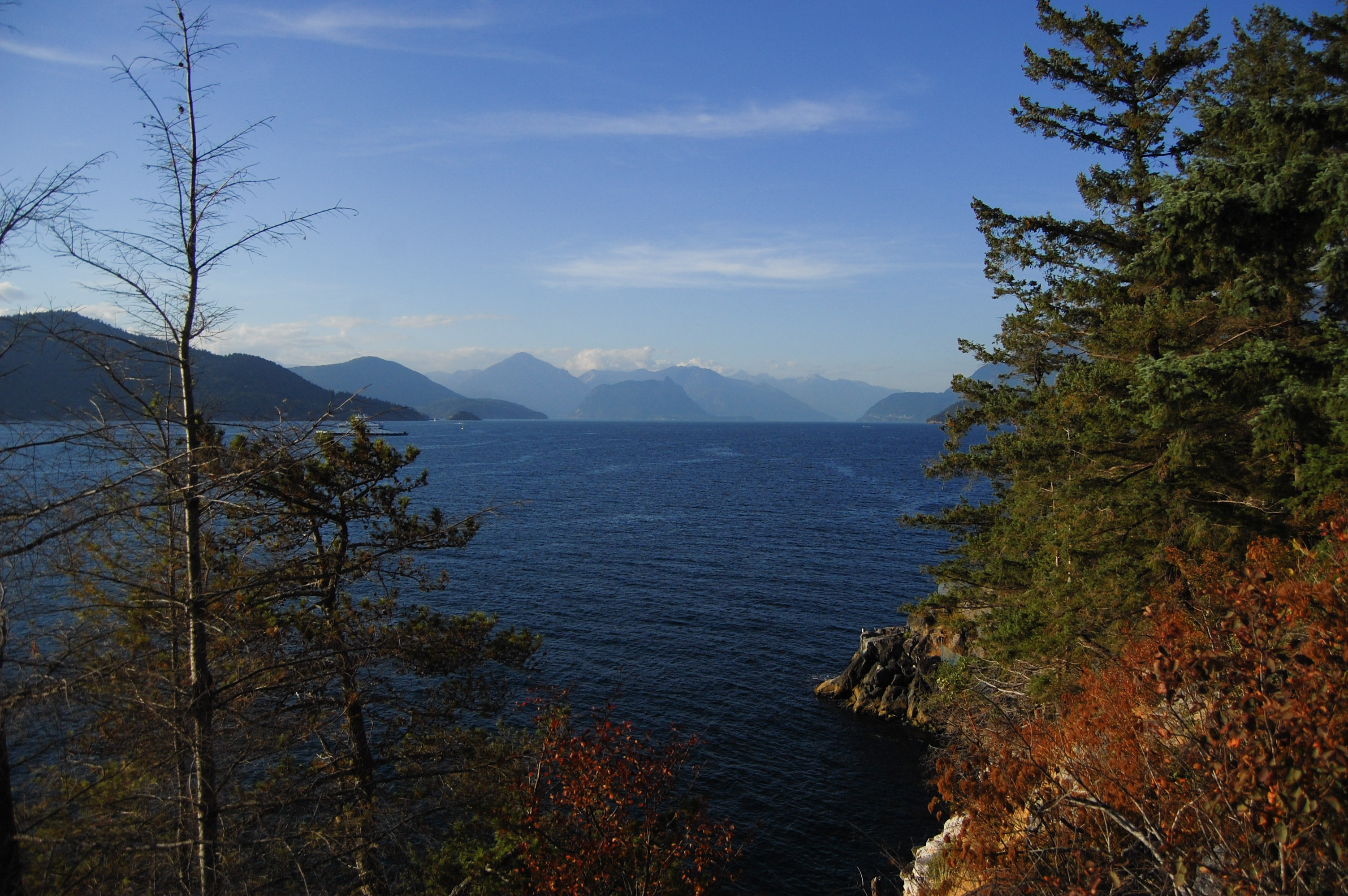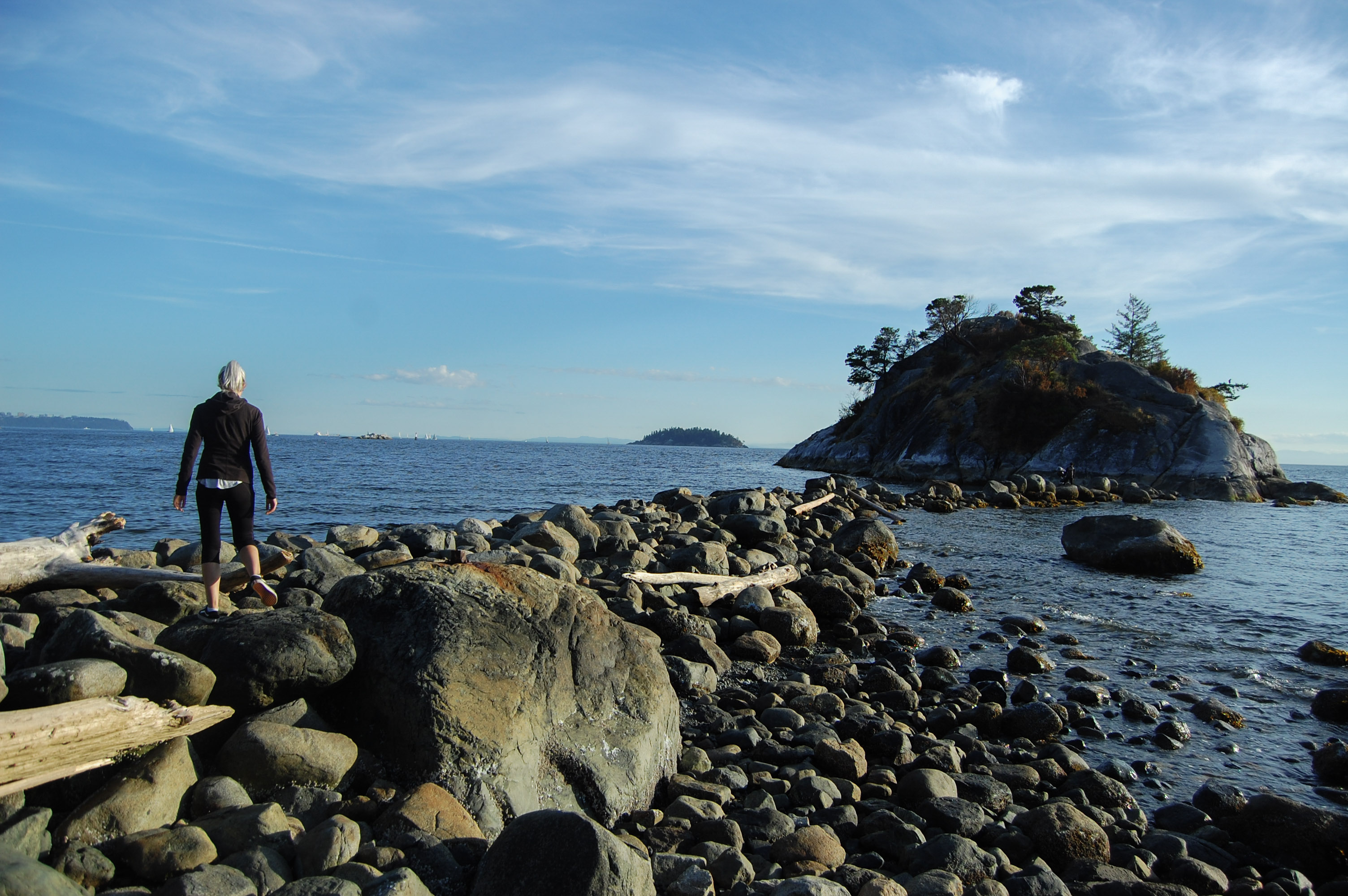 we climbed to the top of this rock and it really doesn't look as hard as it was lol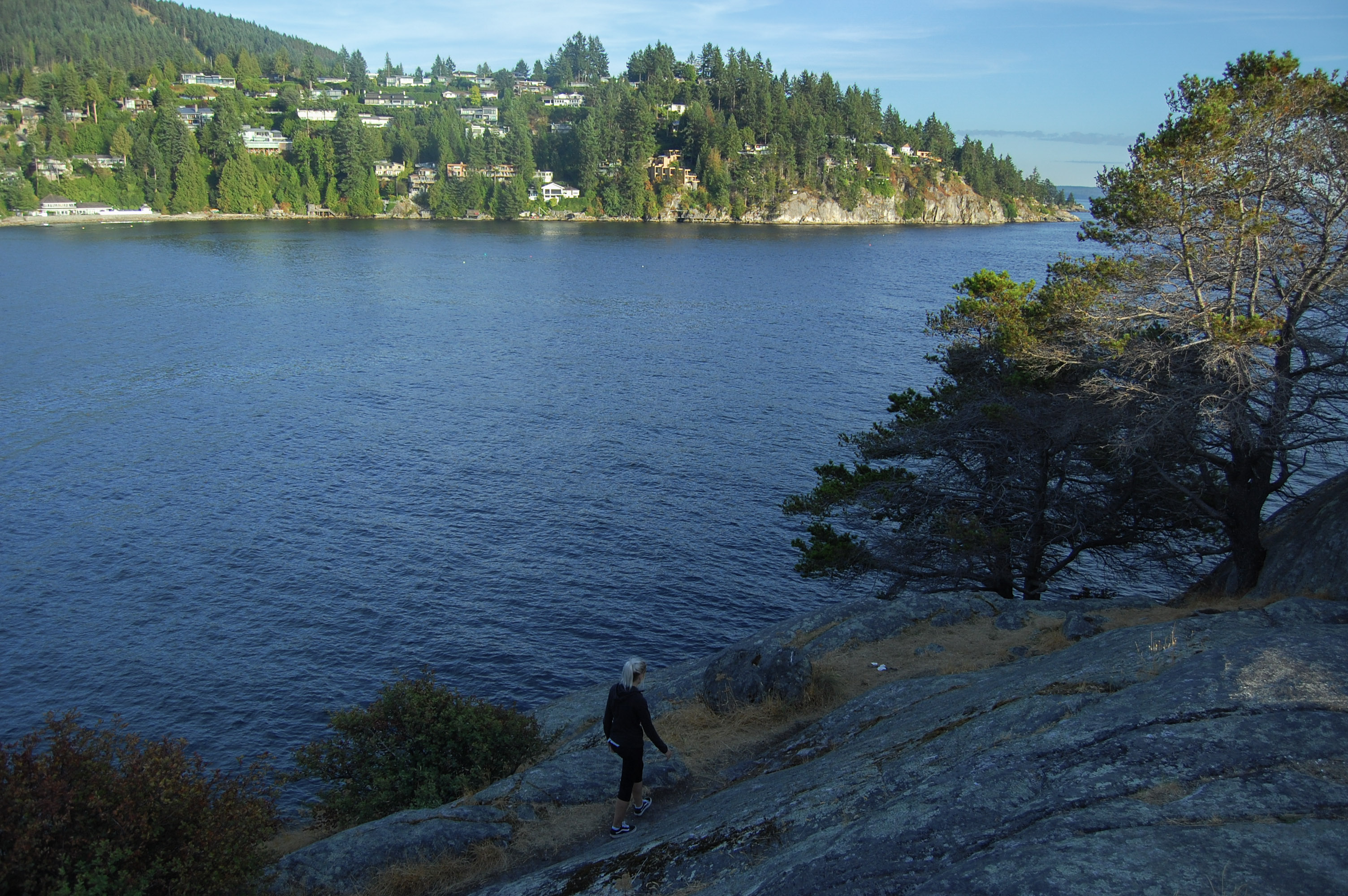 how incredible would it be to live in one of those houses across the water?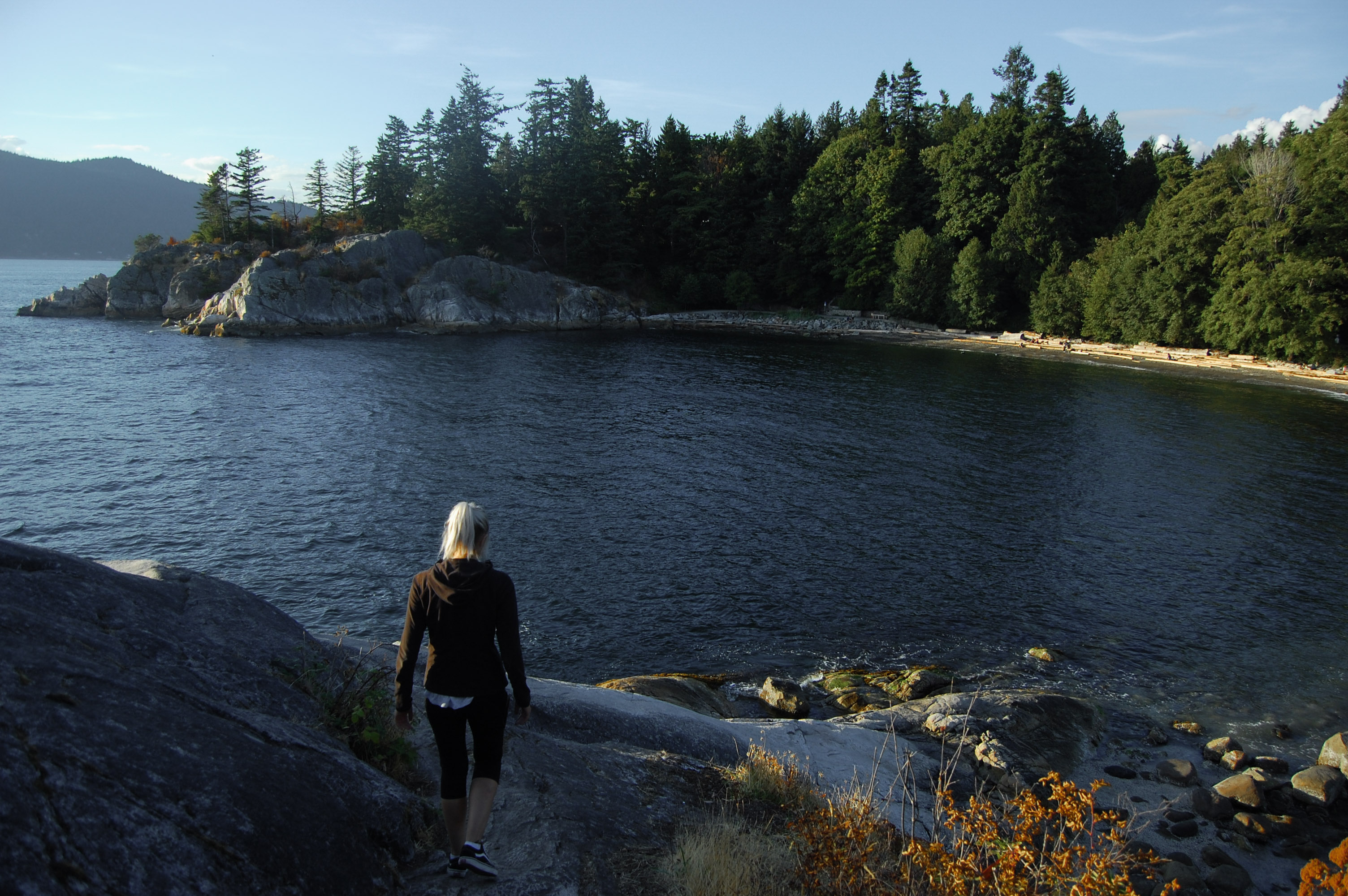 well that sums up our trip in vancouver! i would have loved to stay longer than two days and adventure around the area more, but i'm super happy about everything we got to do.
stay tuned next week for the rest of the photos from my week in canada!
xo,
courtney raf