hello sunday
this week's post is a festive one! it's all about christmas decor. BUT it's diy minimal christmas decor! i'm sharing two diy christmas decorations that are simple and a perfect little festive touch for your home.
i'm a person who loves projects! when i can make something myself instead of buy it, i'm all about that. typically making something yourself is cheaper and it also just keeps you creative.
christmas decorations are also annoyingly expensive. i don't know about you guys, but between buying presents for friends and family and paying my normal bills, i don't have much left in the bank for christmas decor.
if you have any cool diy christmas decorations that you've made or found on pinterest, PLEASE share them in the comments below. i plan on making decorations all month long 🙂
enjoy!
minimal christmas wreath
i thought this was the cutest way to incorporate a christmas wreath with your holiday decor but also keep it minimal and simple. i saw it on pinterest (of course) and fell in love!
what you will need:
*i found all of my supplies at michaels –
hoop (size of your choice)
yarn
fake festive greenery
green wire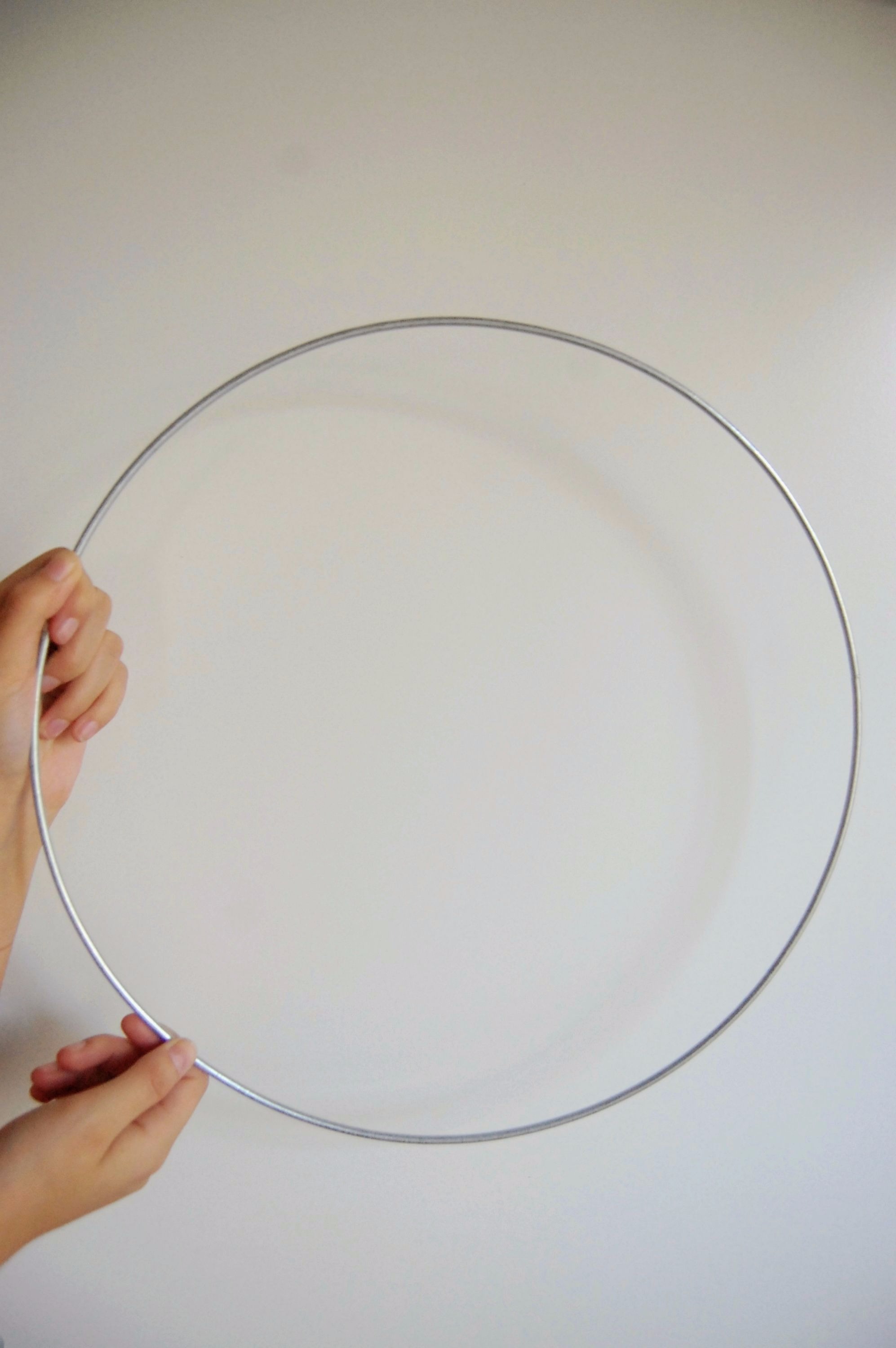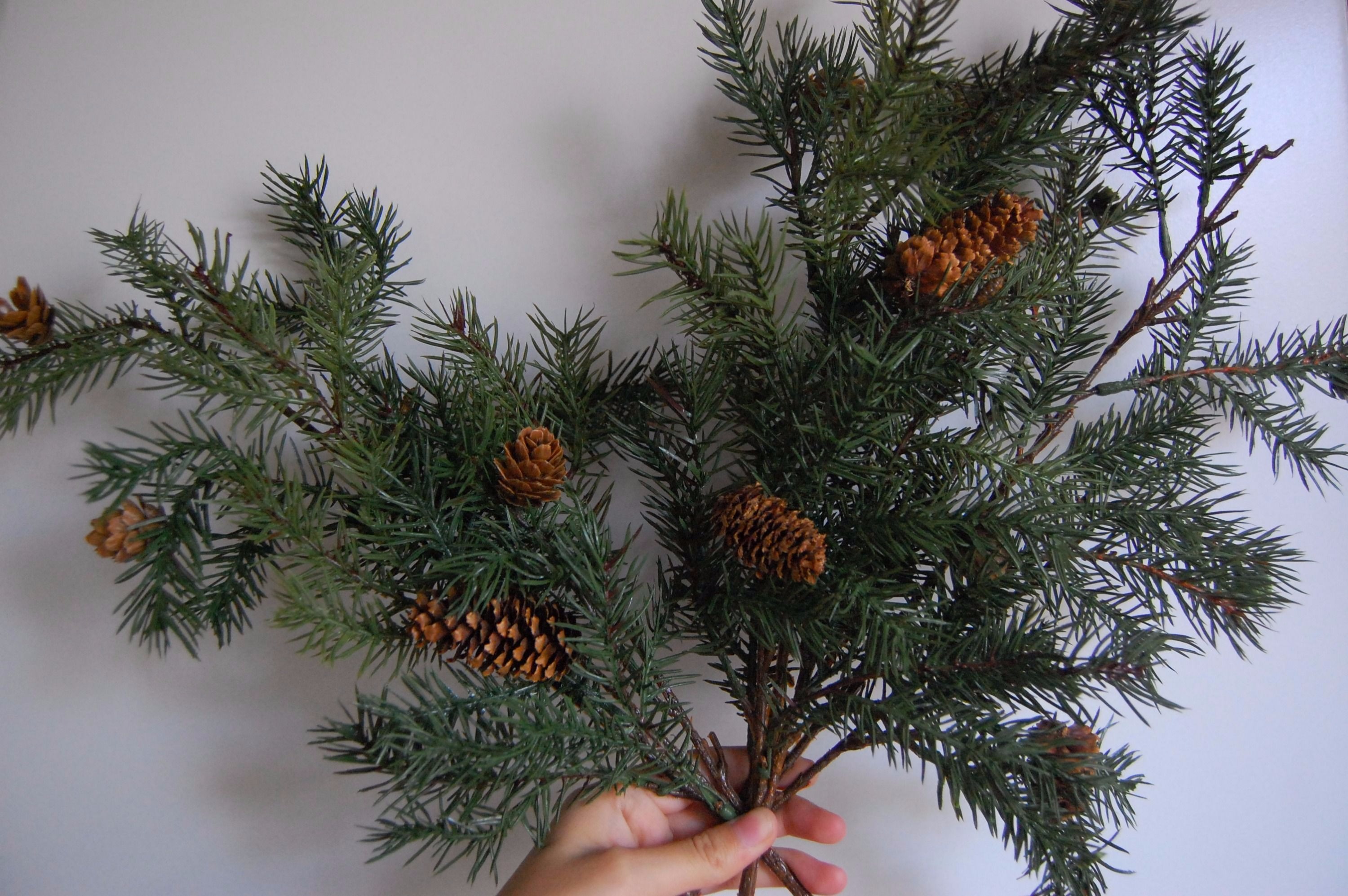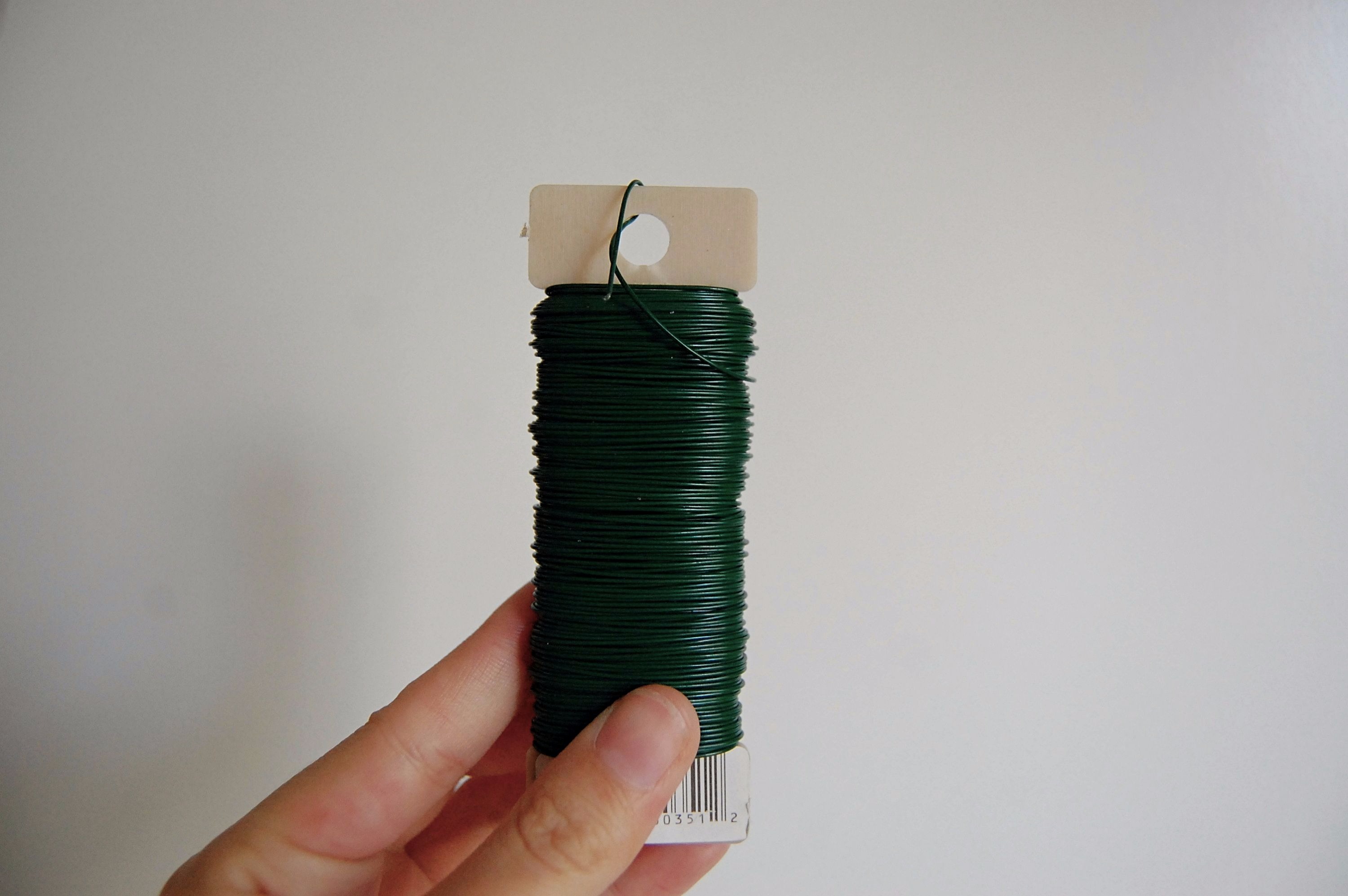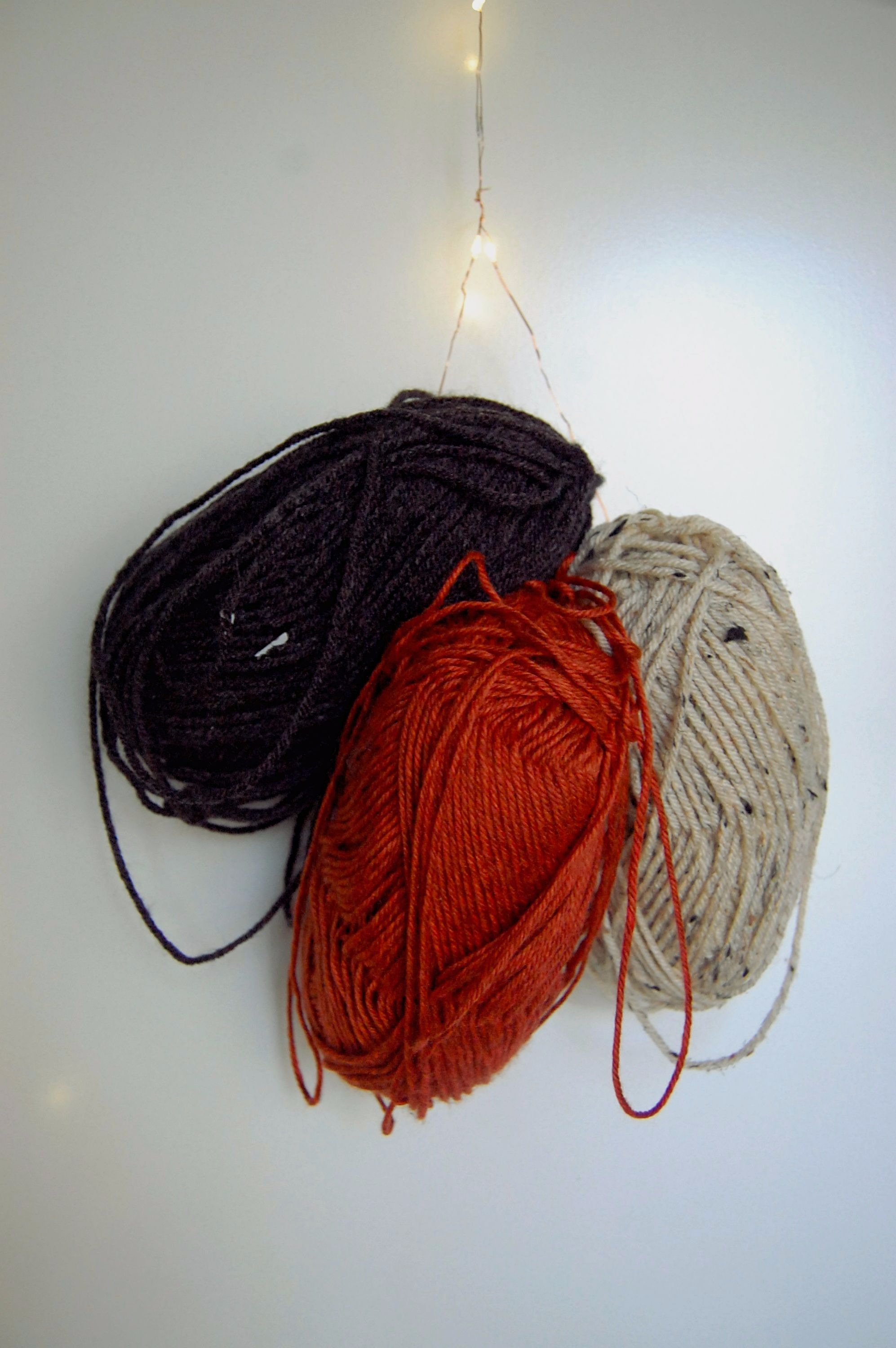 the first thing you're going to do is measure your yarn. keep in mind that you will be folding each piece in half, so don't make them too short! once you have all of your yarn cut and measured, you're going to begin looping and tying them in knots around the hoop.
i honestly wish i would have purchased a smaller hoop – i feel like mine was just too big for the decor. but it still turned out cute!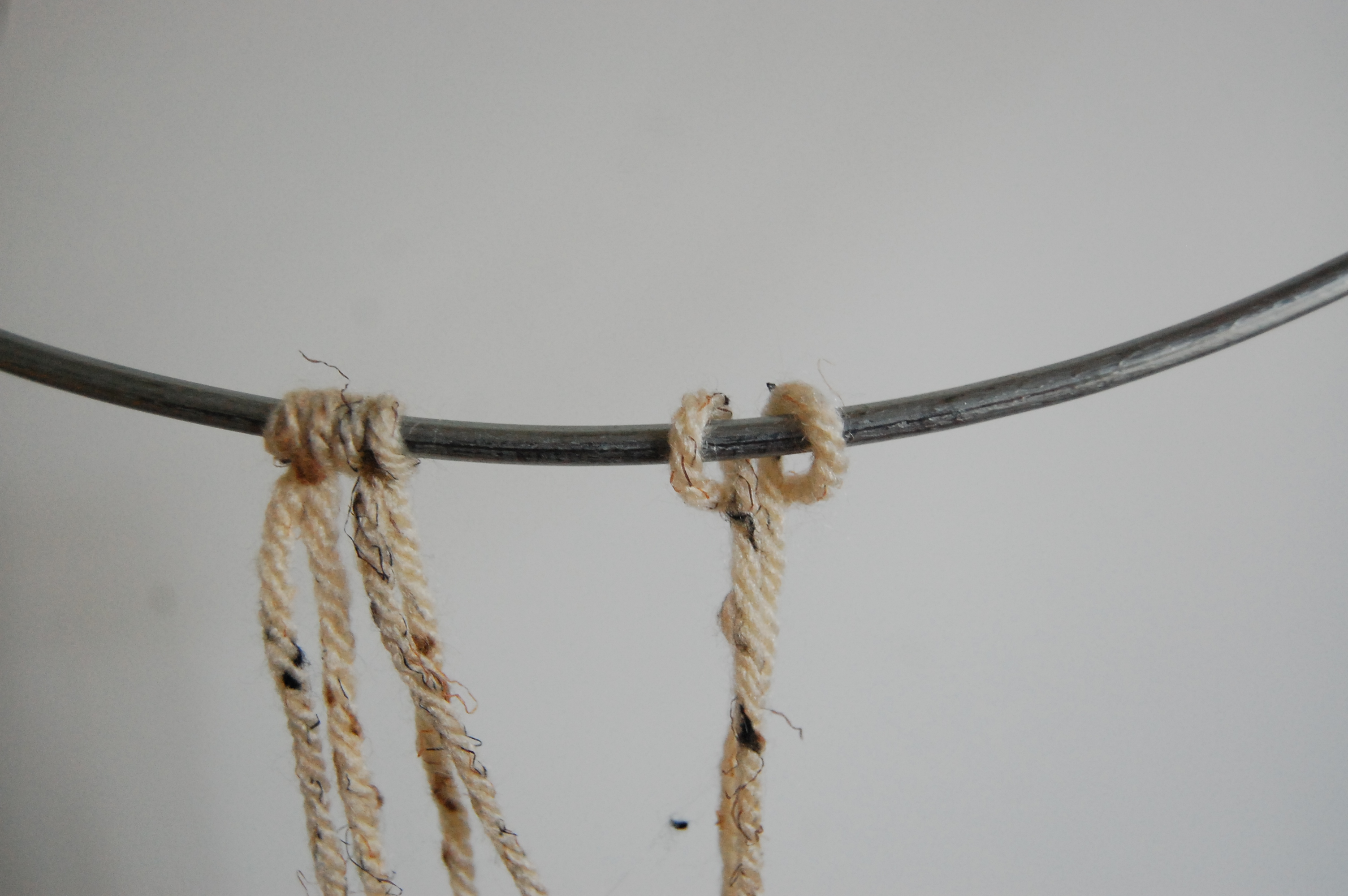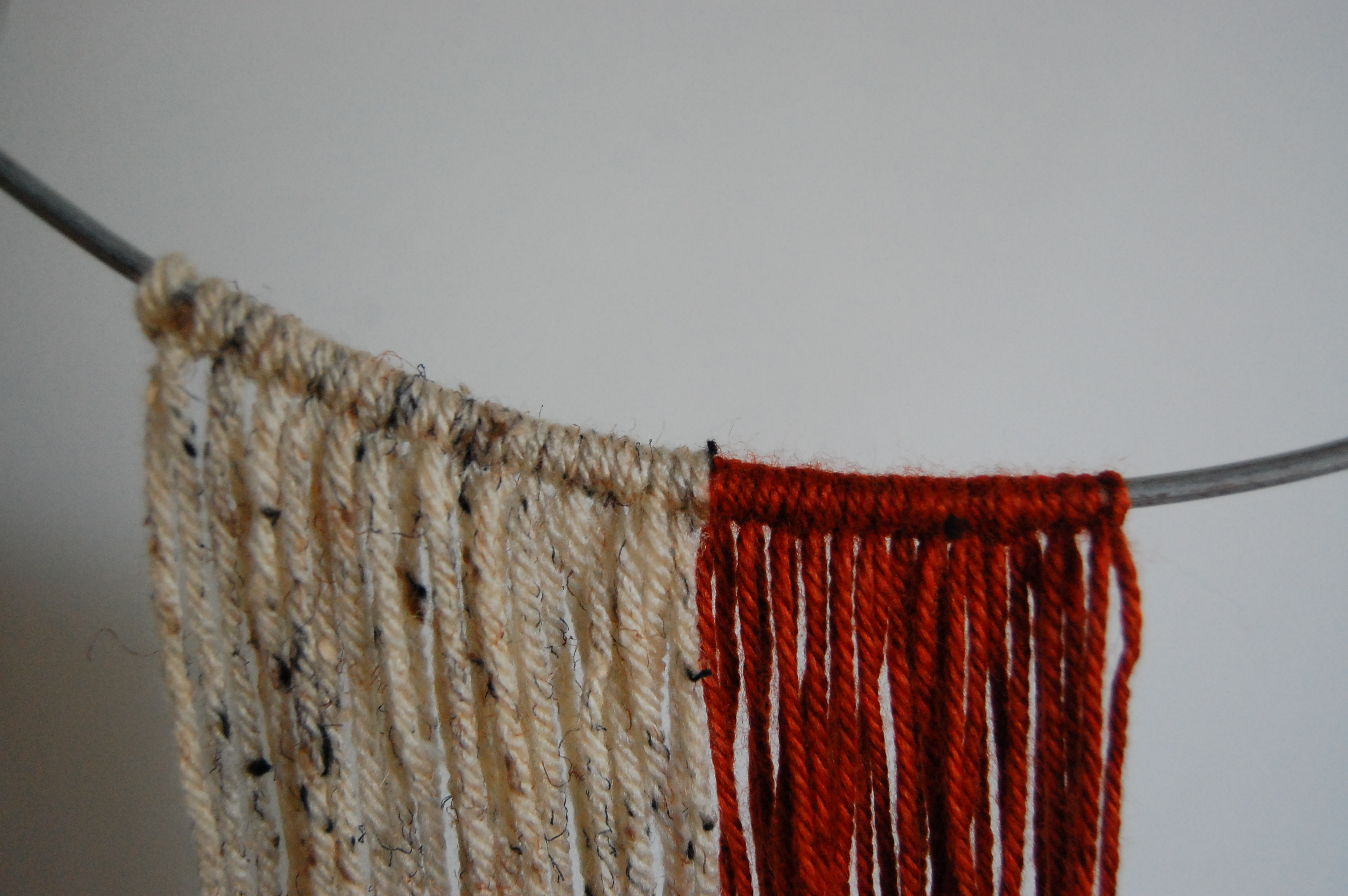 so you tie the yarn around for each color yarn. you can make them all the same size or some colors bigger than the other.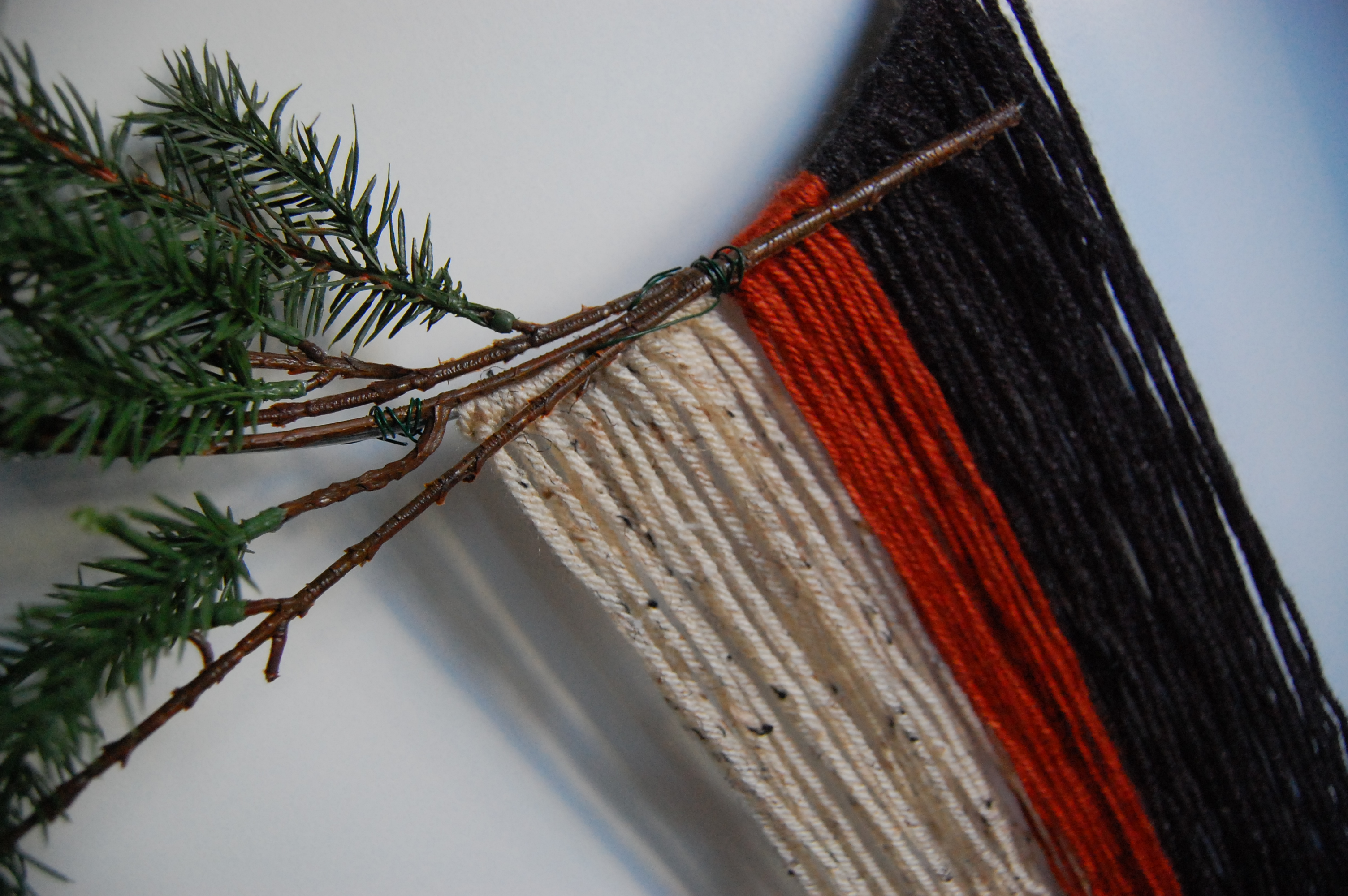 after you have all of your yarn tied around the hoop, you take the green wire and tie on your greenery. that's it! super simple diy. i think what took the longest was just measuring and cutting all of my pieces of yarn to tie around the hoop. the rest of it took like ten minutes.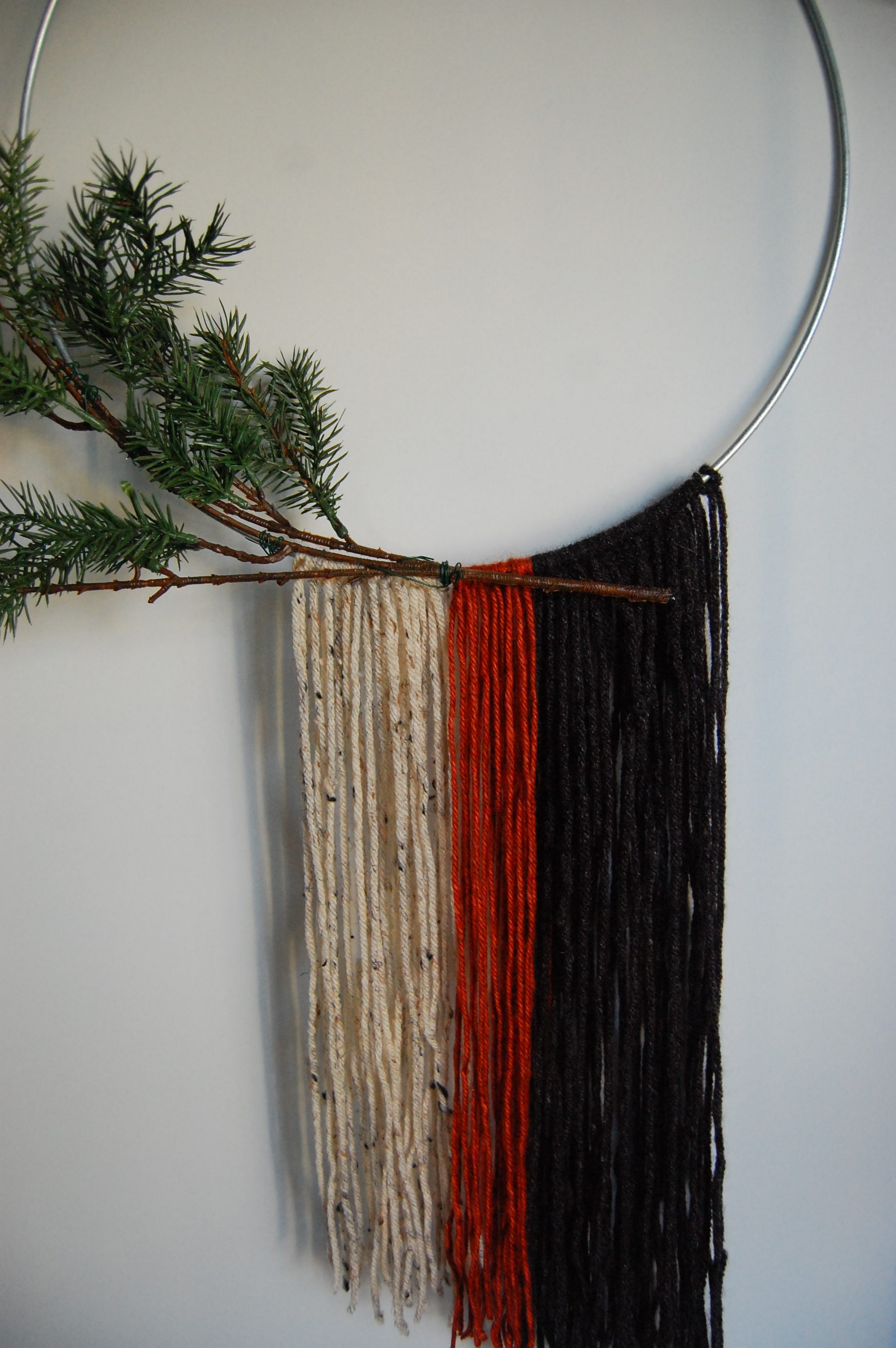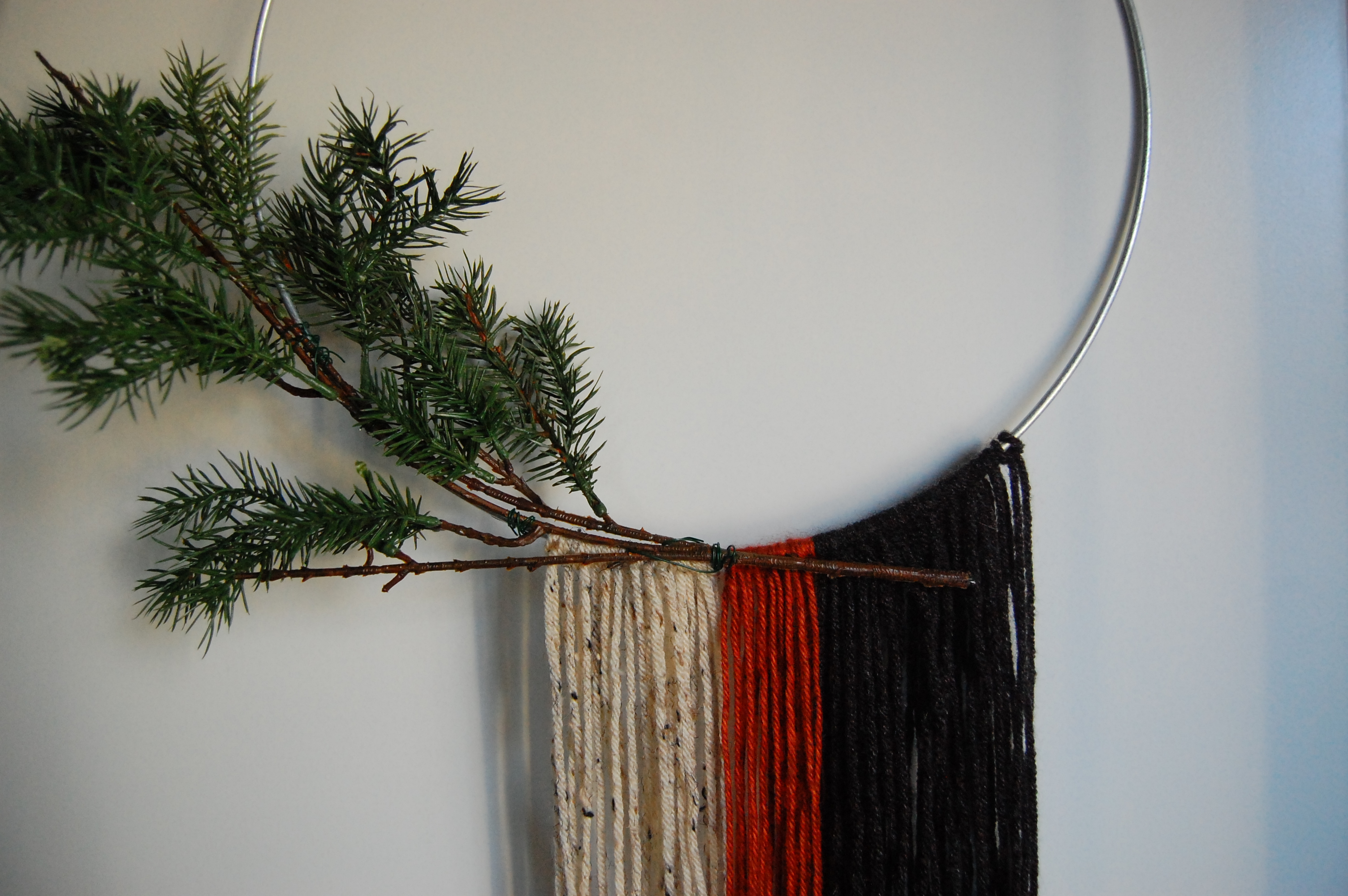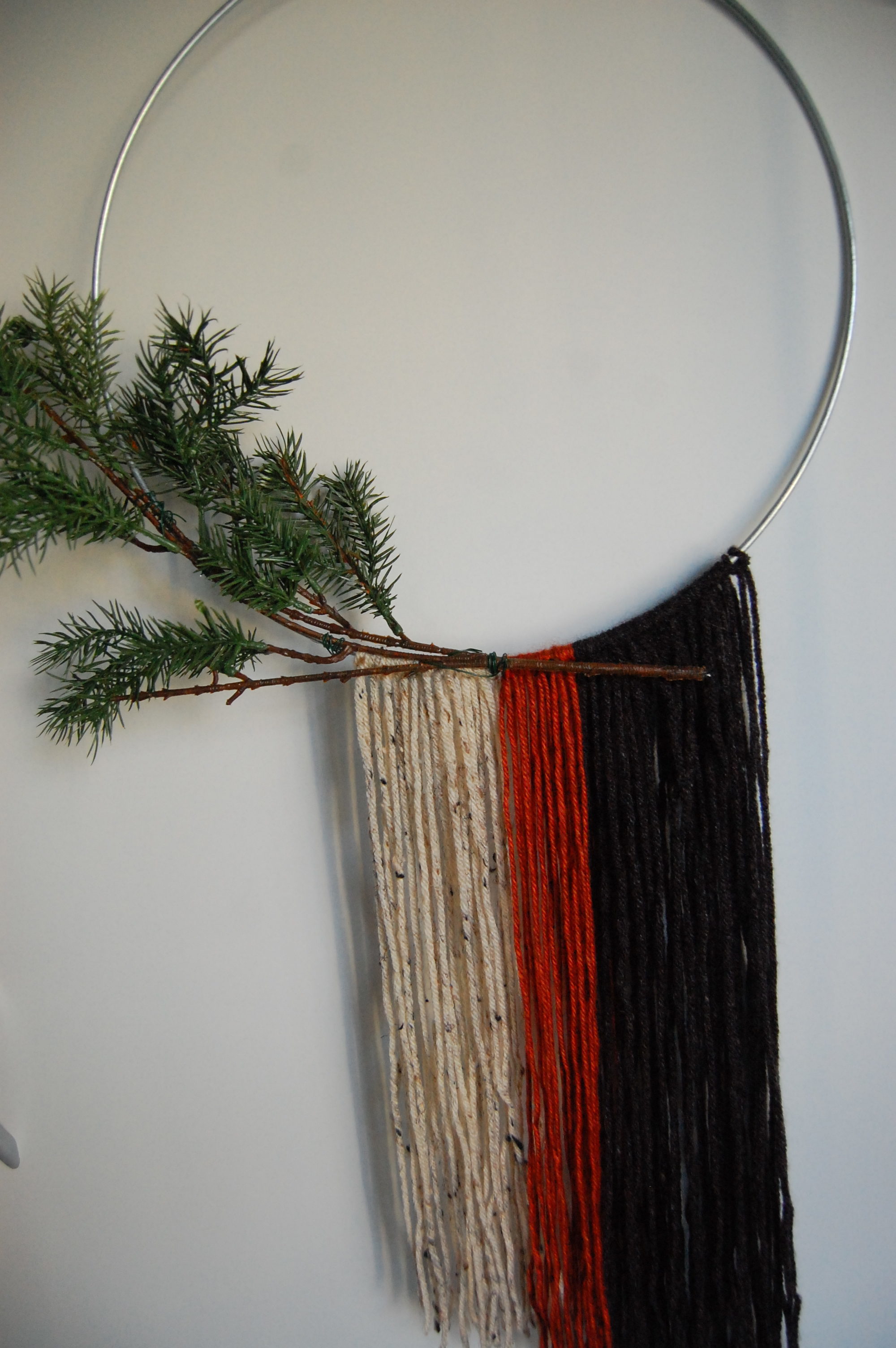 so this is a non-traditional and also minimal christmas wreath. wreaths are SO expensive, but this honestly cost under $20, which is amazing. you can hang it up on your door or inside your home! we currently have ours hanging on the wall inside our apartment above where our tv is. i wanted to put a shelf or something there to fill the space, so this was the perfect little space filler.
branch wall decor
this is my favorite thing i've made so far! i thought it was super cute and just adds a hint of christmas to your room without over doing it.
what you will need:
fake festive greenery
yarn (or string)
stick – literally got mine from my yard
this took me like five minutes – seriously. it's SO easy but probably my favorite christmas decoration i have right now!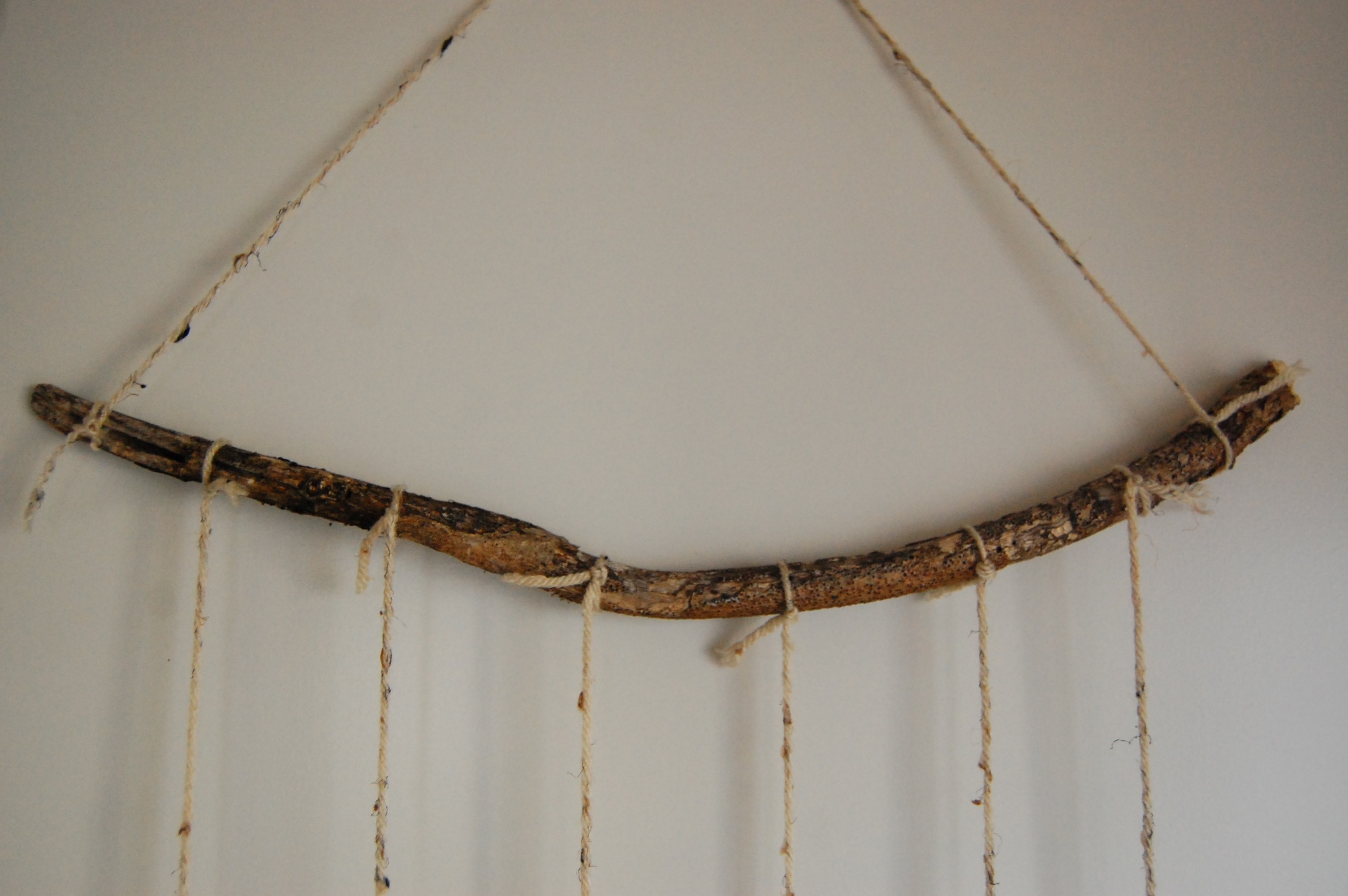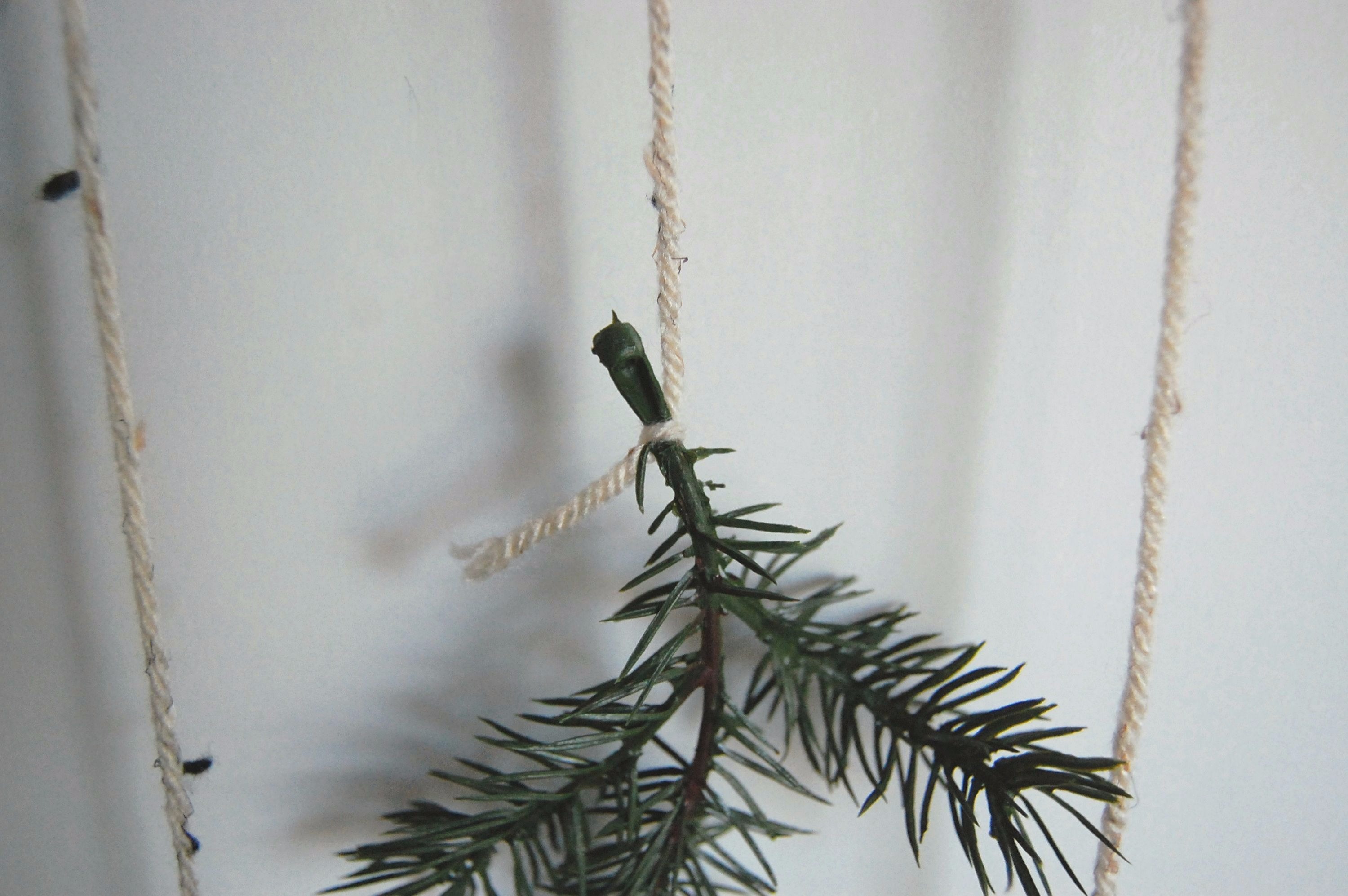 you tie a string around the stick or branch and then tie it around the fake greenery and that's it! so so cheap too! christmas decorations can be pricey.. and i'm not about that life. you'll spend more time in line at the store trying to buy this than you will actually making it. so in love!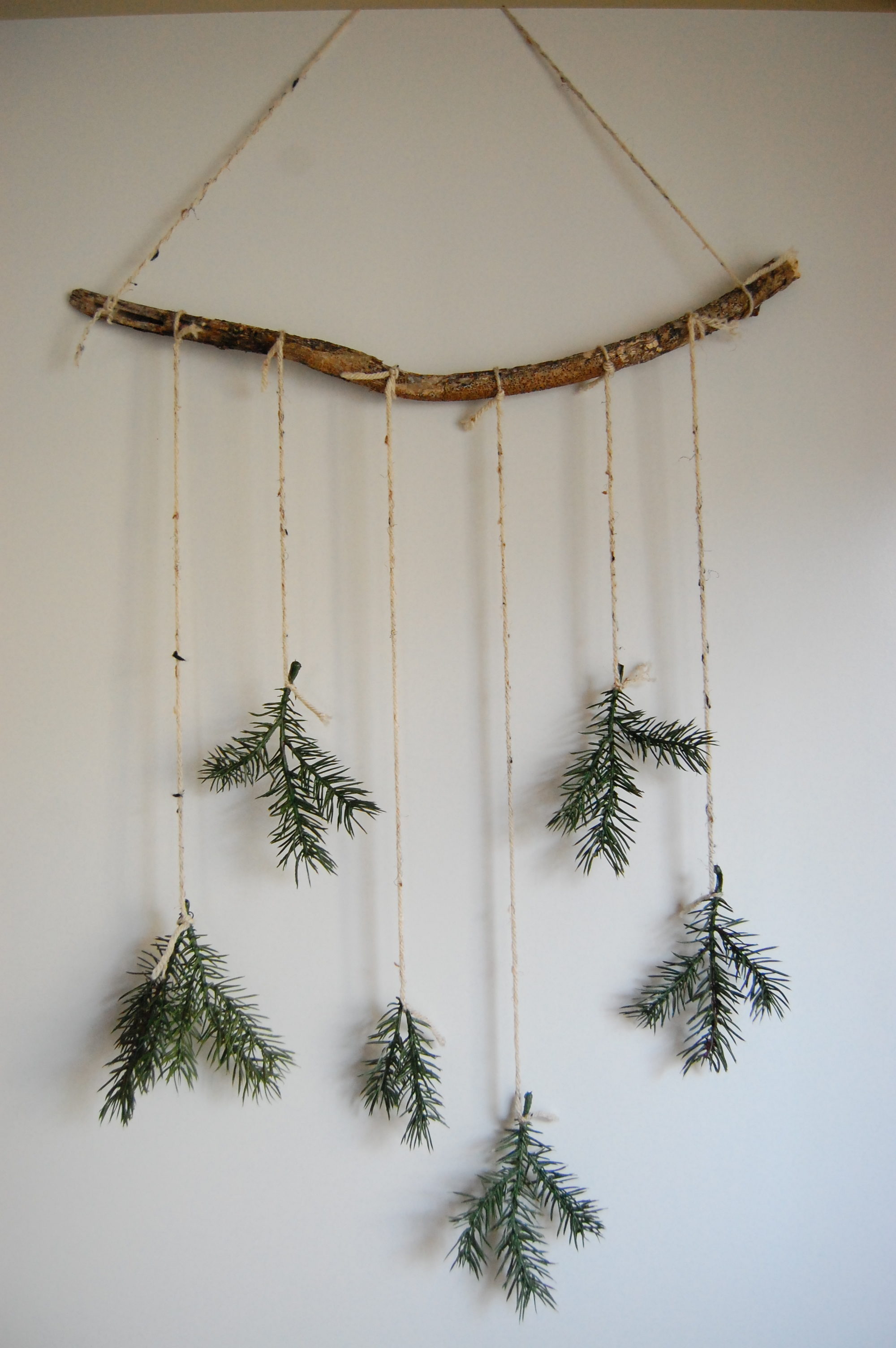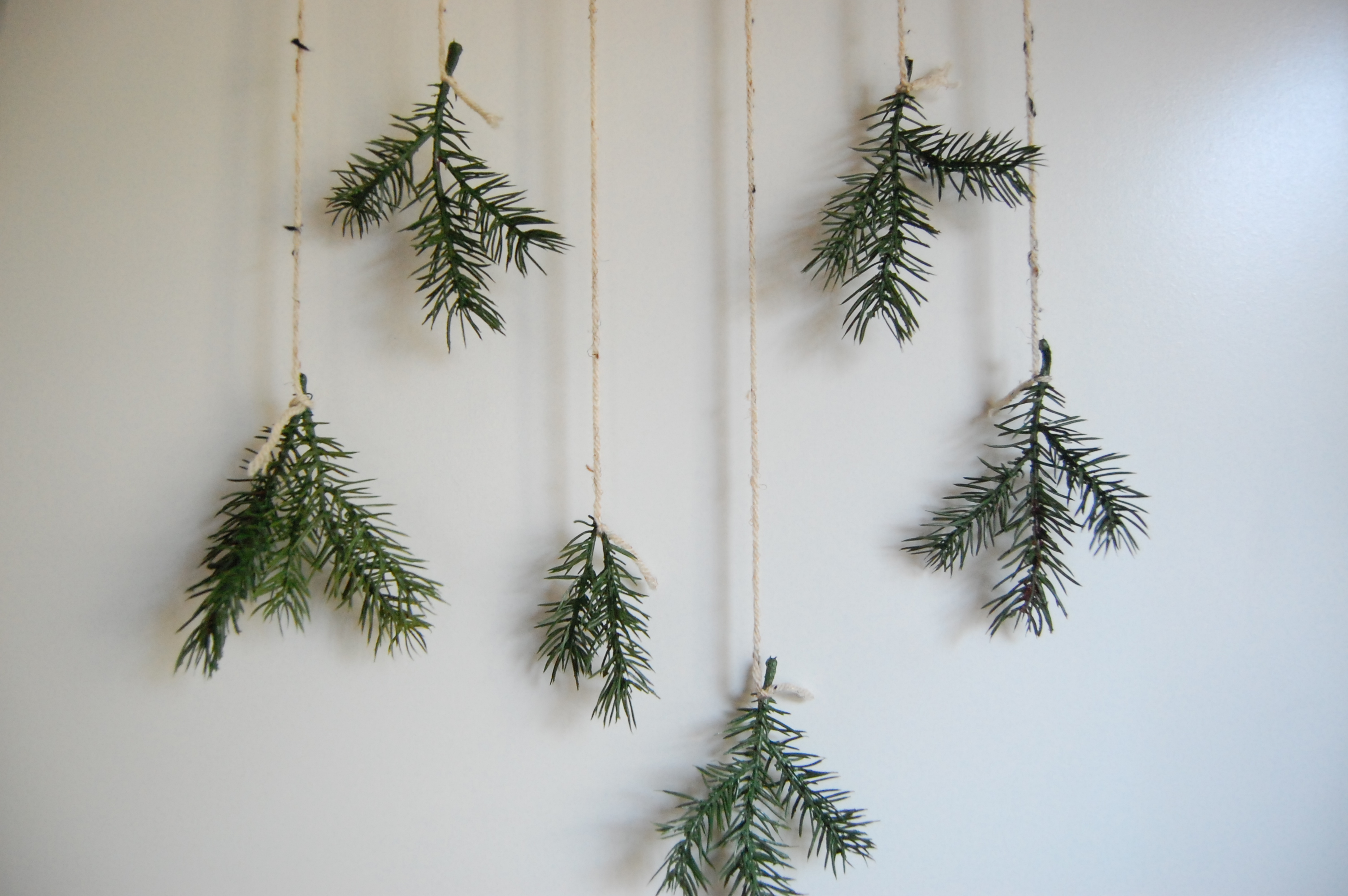 leave your diy christmas decor ideas in the comments! i'd love to check them out.
xo,
courtney raf