hello.
can you believe black friday is almost here? which means CHRISTMAS is almost here! like, whattttt?! how? who has started their christmas shopping yet? i know i have! in the spirit of christmas and black friday, i thought i would bring to you a unique holiday gift guide.
basically, i put together a list of things i would want to be given for christmas, hahah. i hope this gives you some inspiration! let me know what you want for christmas in the comments below. i'm always looking for new ideas for gifts to give to my friends and family.
1. polaroid camera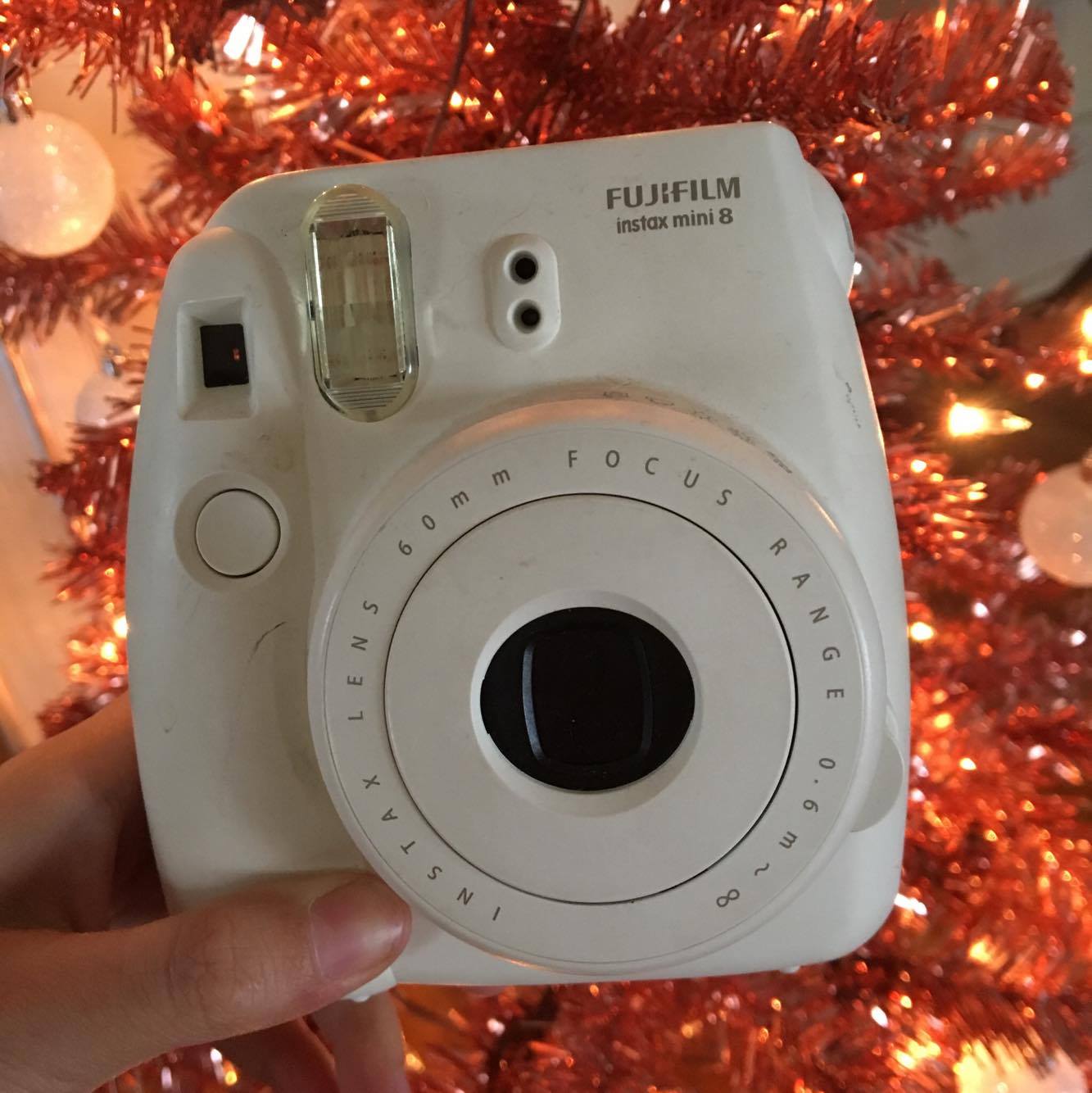 i've had my polaroid for about three years now and i'm still obsessed with it. the ONLY downside is that the film can get pricey, but it's worth it in my opinion. in a crazy digital world, sometimes we forget how nice it is to have a physical copy of photos. i have a collection of over 100 polaroids and i love stringing them up through my apartment. highly recommend to give to someone who loves photography or just loves taking photos in general!
i have the fuji film instax mini 8 and am really happy with it! since the camera is a "mini" the polaroids are smaller than you probably remember from the 80's & 90's, but it's great because they fit in your pocket and in your wallet/purse really nicely if you're using the camera on the go. i also really like how this camera has a few settings you can change depending on the lighting/area you are in. so if it's super bright or super cloudy, you can adjust accordingly.
2. scratch map
for your traveling friend!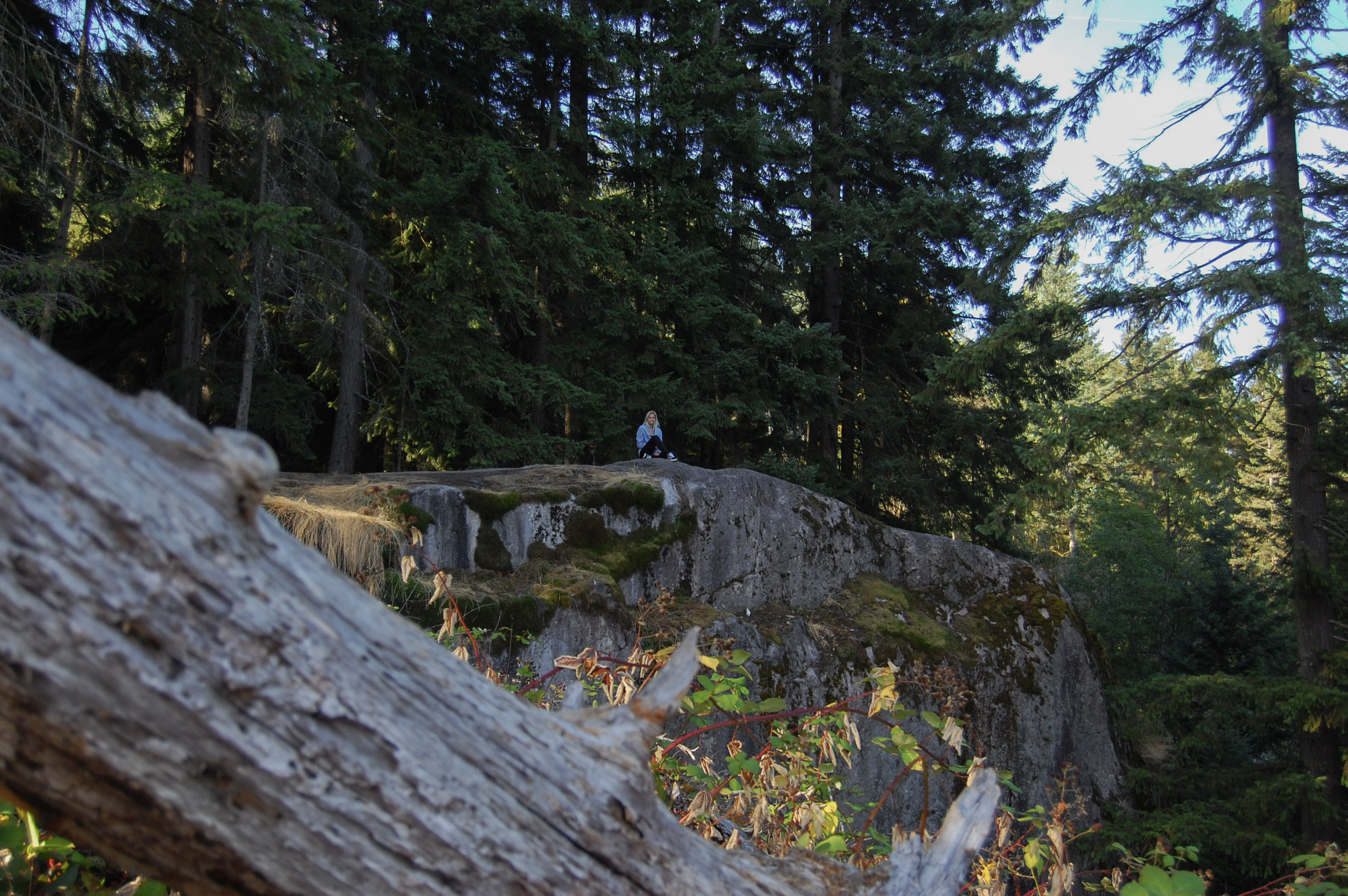 for your traveler friend, a scratch map would be the perfect gift! i think this is the cutest idea. you start with a map of the world and you scratch off each time you've traveled to a place. urban outfitters has this super cute rose gold one! i think having a scratch off map also motivates you to travel more. you get to see how much of the world there really is and i know if i had this, i would probably end up booking my next flight within two seconds of scratching off where i've currently been.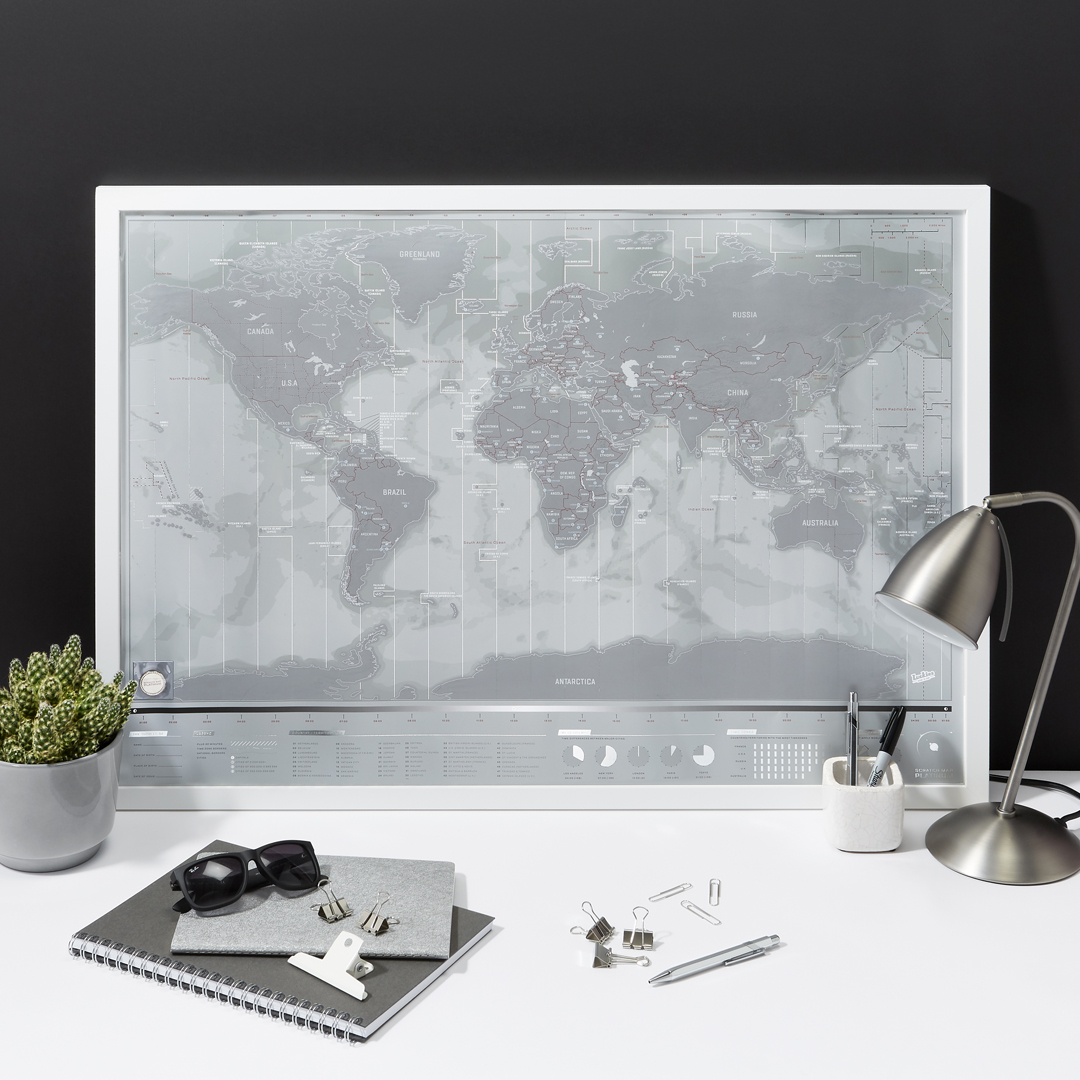 the map above is from scratchmap.org and i love it! super minimalistic, which is how i like to decorate anyway.
next on my traveling bucket list is ICELAND. has anyone ever been there? i want to go SO bad. it looks just incredible! hopefully i get to book that flight in the next few years.. 🙂
3. records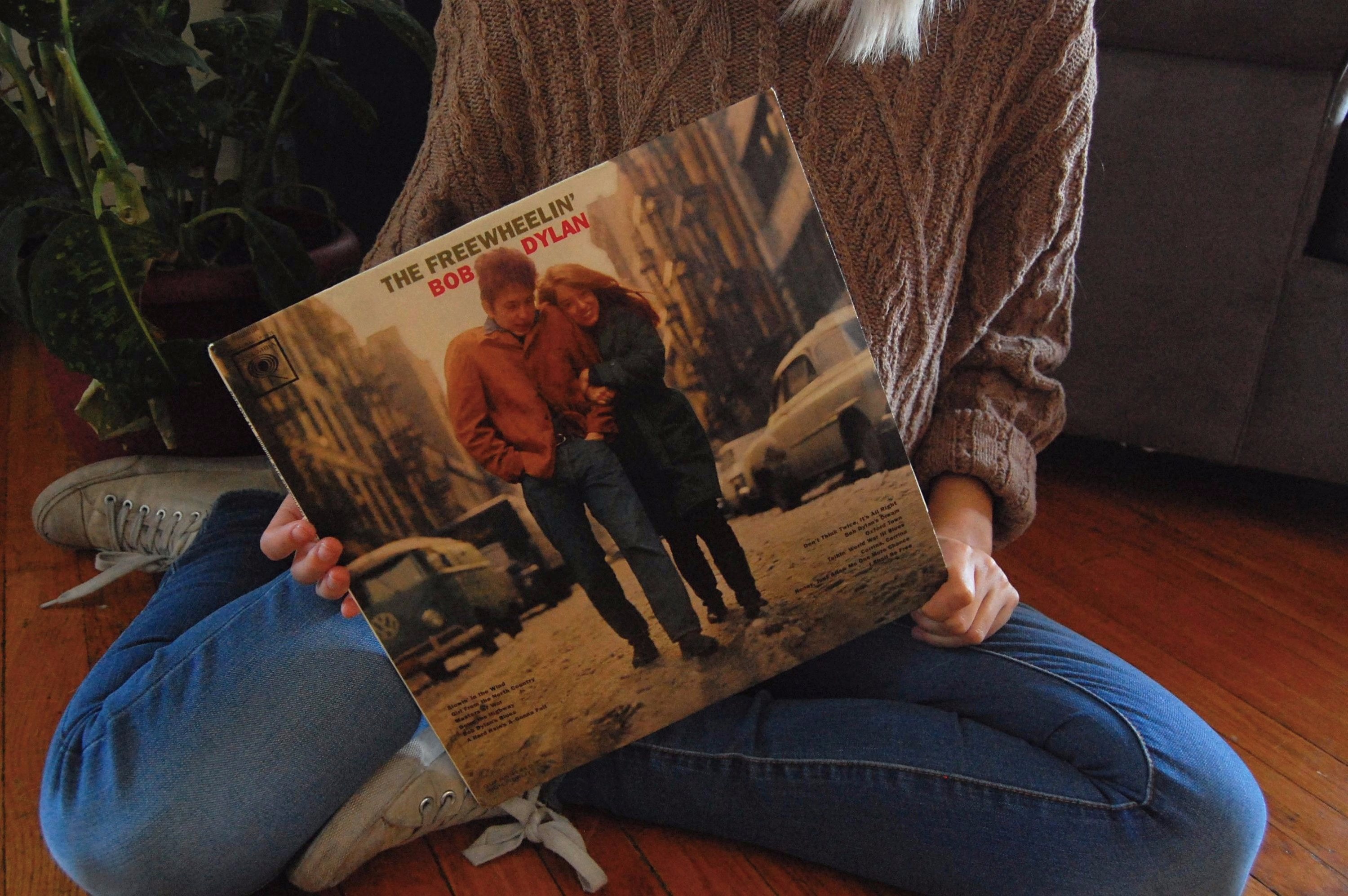 as a lover of music, i always appreciate the gift of a new record! the great part about records is that you can get amazing old vintage ones but also newer artists typically release a record as well. some of my favorite ones include bob dylan's – the freewheelin' and no doubt's – tragic kingdom. vintage ones are usually reasonably priced as well! even if you don't have a record player, i think these are also really cool to frame and hang up on your wall as decoration.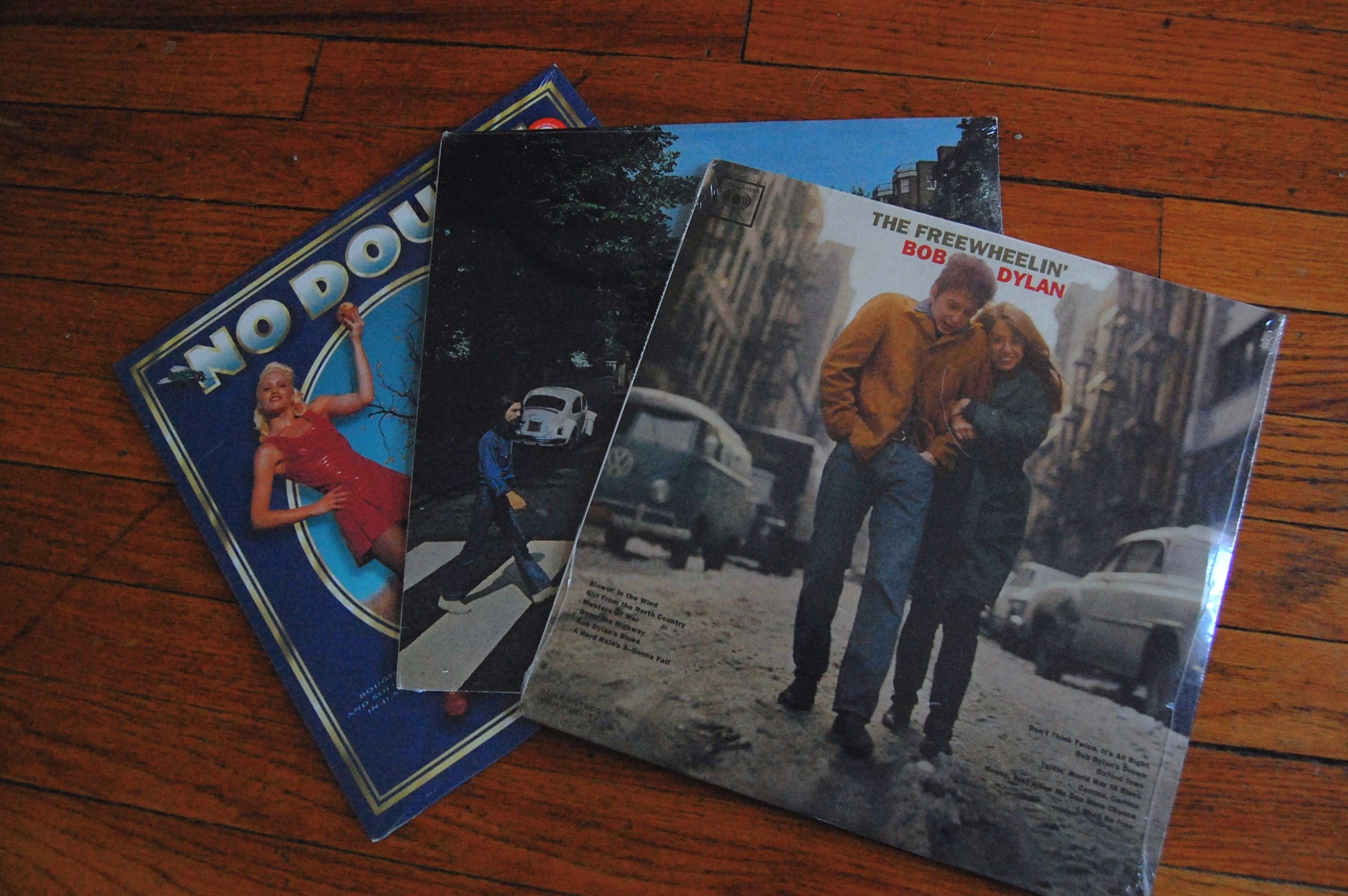 records always have the coolest art work. so it's like a two for one deal – you're getting great music as well as a little decor for your place. my favorite place to get new records is at a local shop in my town but urban outfitters, FYE, and other stores sell them as well.
4. JORD watch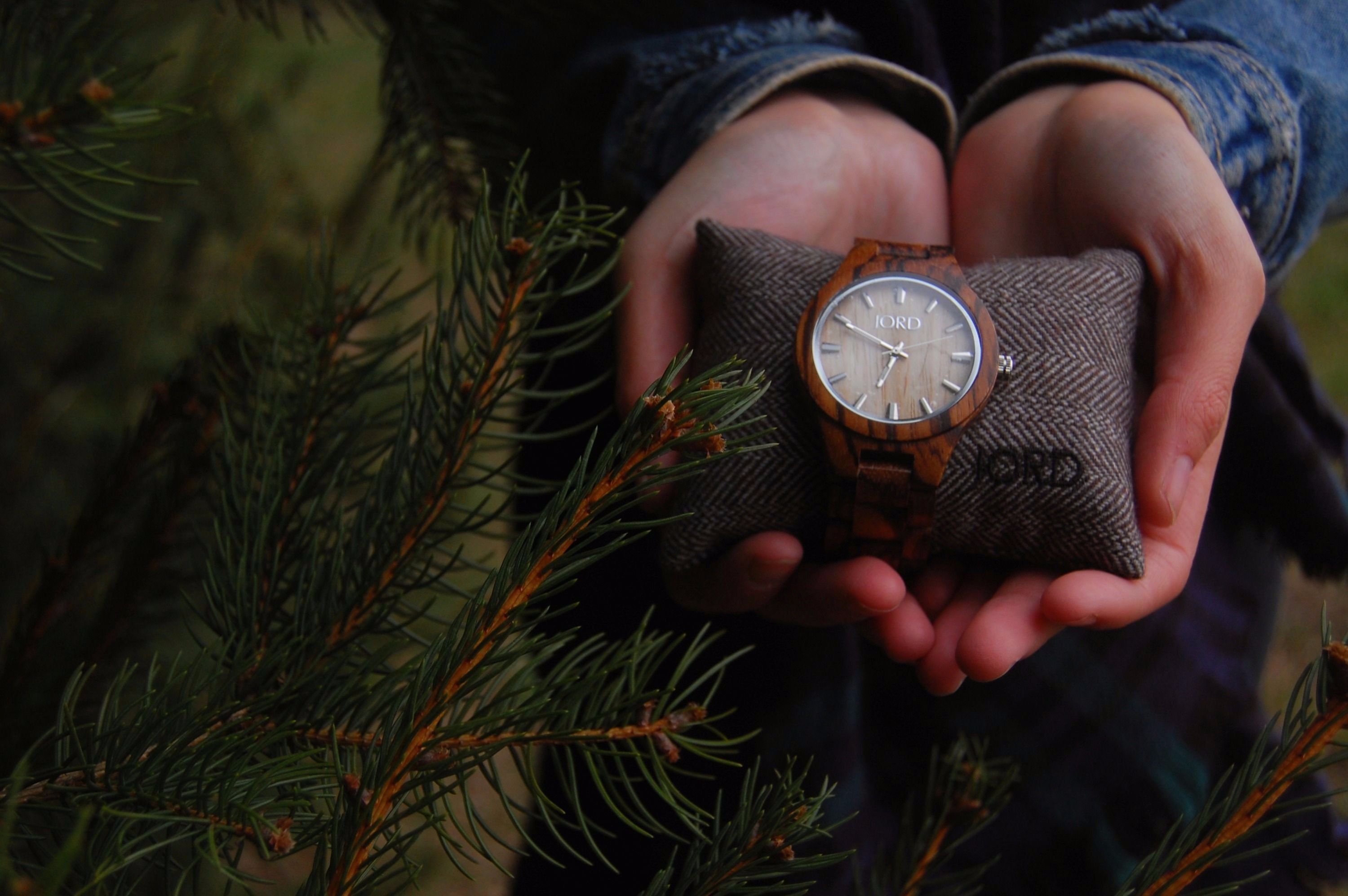 are your friends always late? give the gift of time! ironic because watches really are timeless. JORD has the cutest watches EVER. they're super classic and you can wear them with literally any outfit. i've wanted a wood watch for soooo long. i just feel like wood watches are such good quality and are also very light weight. i feel like i'm not even wearing anything on my wrist. for a girl who has super small wrists, that's important. i hate feeling like my watch is bulky or weighing me down.
i paired my watch with a cute little jean jacket and scarf! again, you can basically wear it with anything – you can dress it up OR down! which is one of my fav things about wood watches.
from now until december 19, JORD is offering 25% OFF all of their watches! that's insane. so, how can you get 25% off? it's simple! all you have to do is click > here < and enter your email to receive your code. that's it! i highly recommend.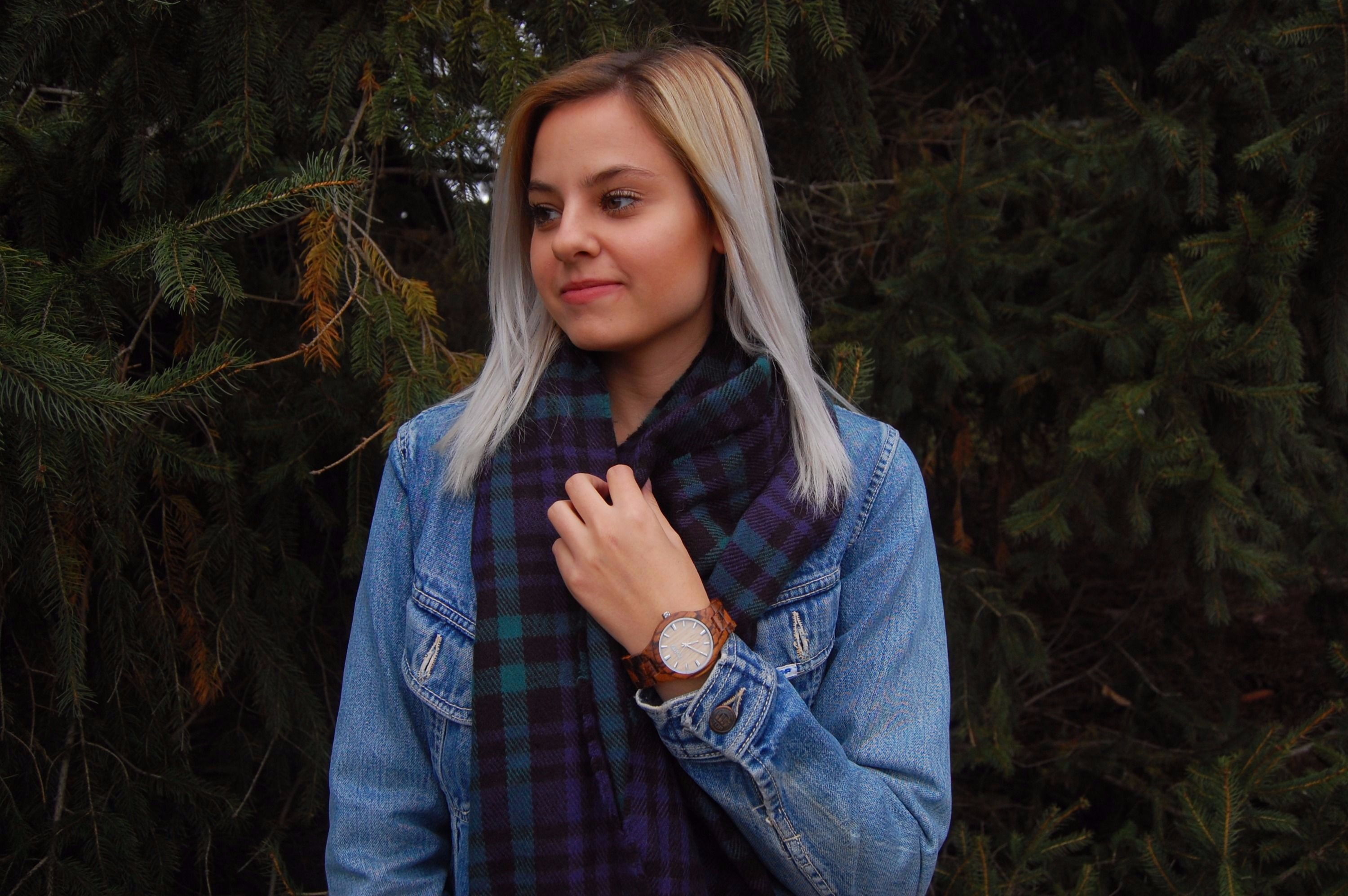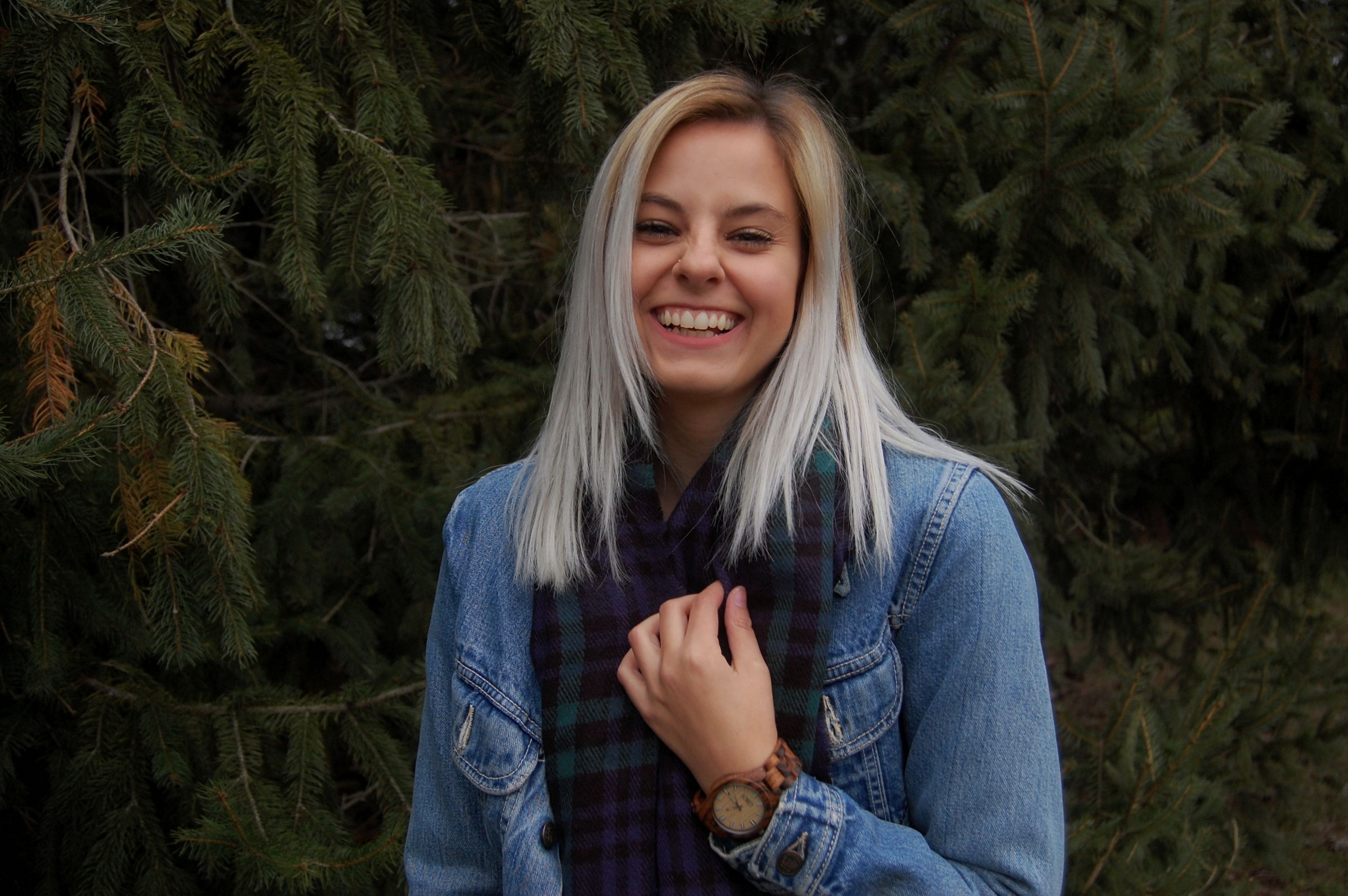 they have women's watches AND men's watches! so while you're shopping for the man in your life, you can grab yourself a little treat.
you can get my watch > here <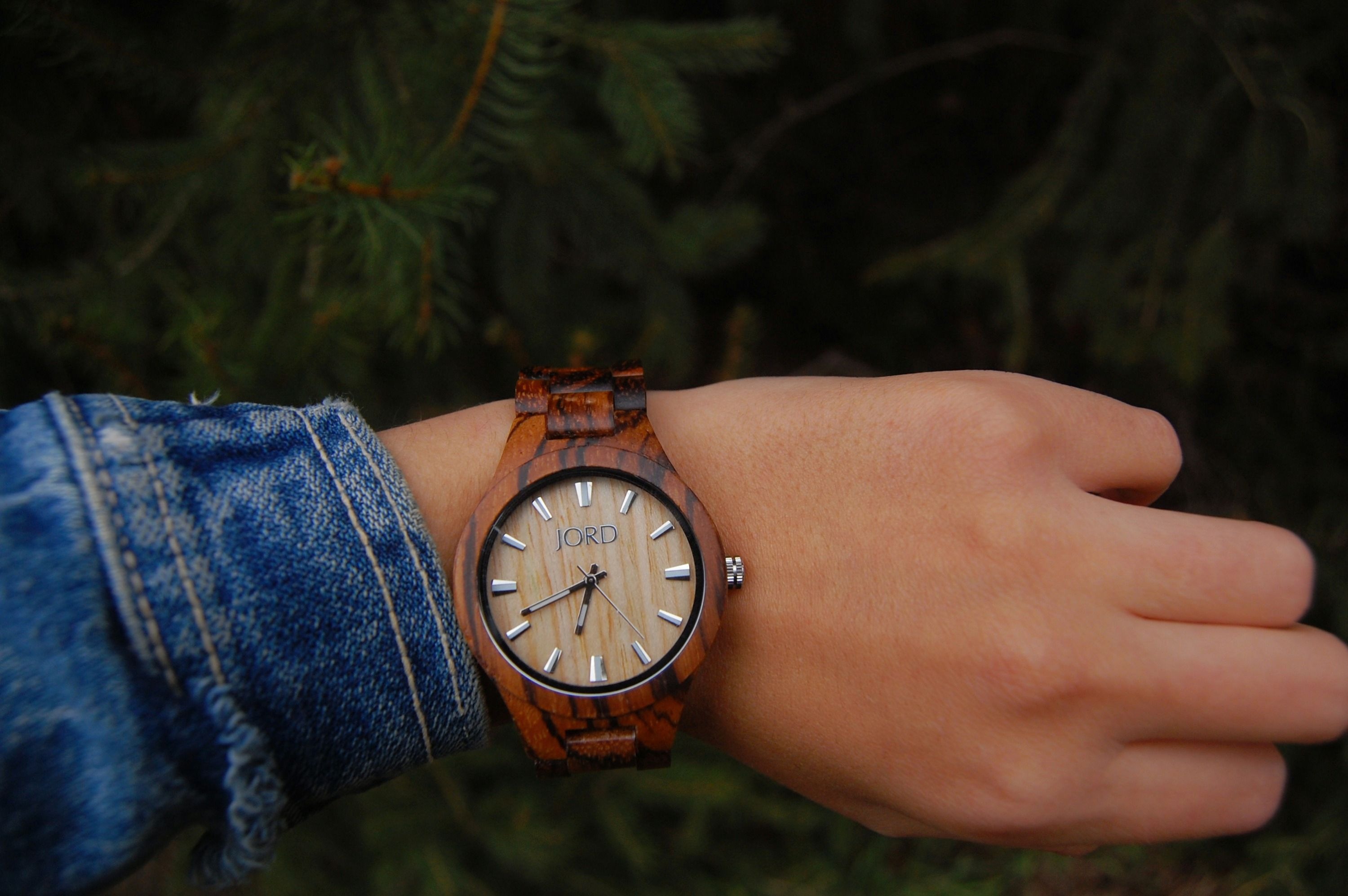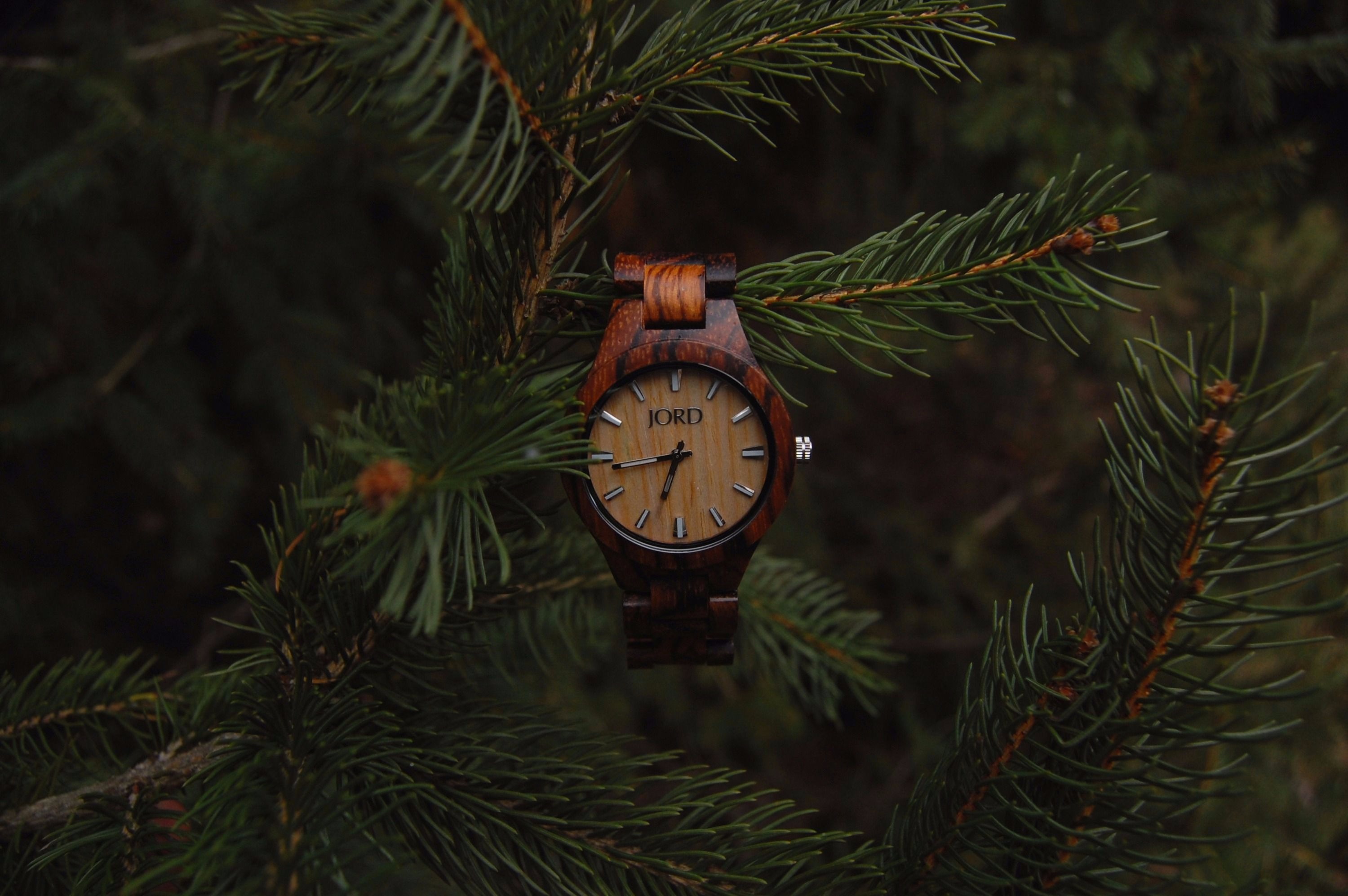 just a little info about my watch – for starters it's super cute, but it's made with 100% natural, hand-finished woods so you know it's amazing quality. it also has scratch resistant mineral glass, which is great for anyone who is clumsy like me and tend to ruin literally everything they seem to own. the wood is also treated to be splash proof! but hurry and grab your watch NOW because the code expires december 19, and i'm about to go buy all of them 🙂
so now raise your hand if you want 25% OFF your watch!!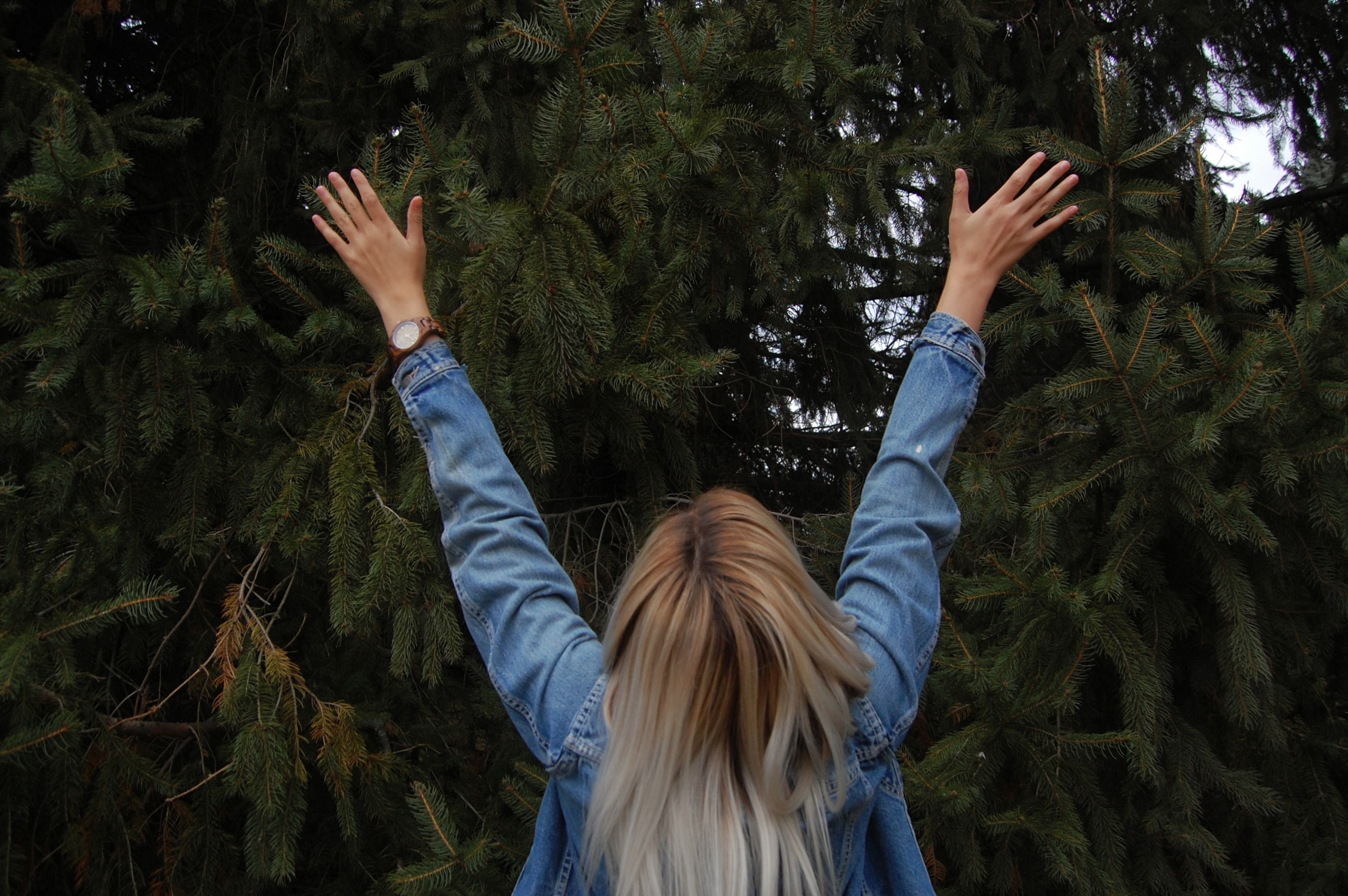 5. night sky poster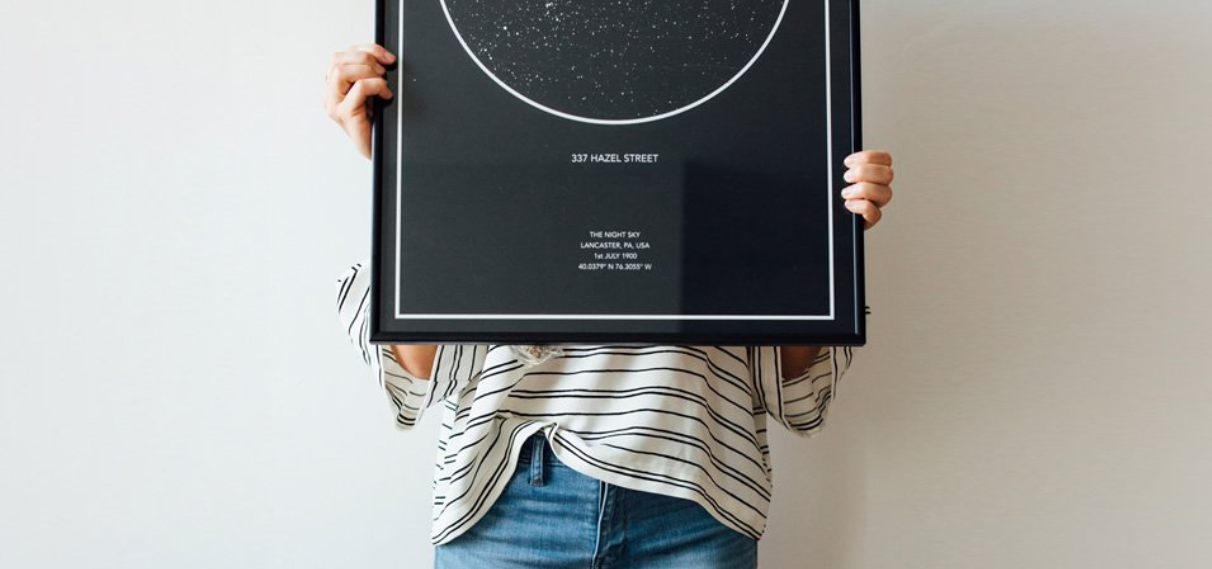 this is like the COOLEST idea ever to me! the photo above is from thenightsky.com and essentially you pick a location and a date and it will show you what the sky will look like that night! sooooo so awesome. i found them on facebook and have been obsessed ever since. so if anyone wants to buy me a gift, hint hint.. xo
you could do the night you met someone, your first date or when you got married. you could also do the night someone was born or someone's birthday. the list is honestly endless!
there you have it! 5 unique gifts to give this holiday season. i hope everyone has a great thanksgiving week.
xo,
courtney raf