hello sunday
this week i was going to do a fall lookbook for my post BUT it was a super hot week -like 98 degrees (not the band) out the entire weekend. there was no way i was about to shoot outfits that included hats, scarves and sweaters when it's that hot out. it was actually miserable. SO instead, i am bringing you what i do to take care of my platinum/white hair.
i've written a few blog posts regarding my hair before as i get so many questions – these include how to go one week without washing your hair, how to prepare your hair to go platinum, and the process of going from brown hair to platinum/white. if you missed any of those, click on the links to check them out!
getting platinum blonde hair can be a very damaging process, especially if you have naturally darker hair. even more important though, is making sure you keep your hair healthy once you get it to the shade you want. bleached hair is super fragile and if not taken care of properly, can easily break off or be damaged. below are the products i've been using that have made my platinum hair super healthy and manageable.
my hair
here are just a few snap shots of the color of my hair currently to give you an idea!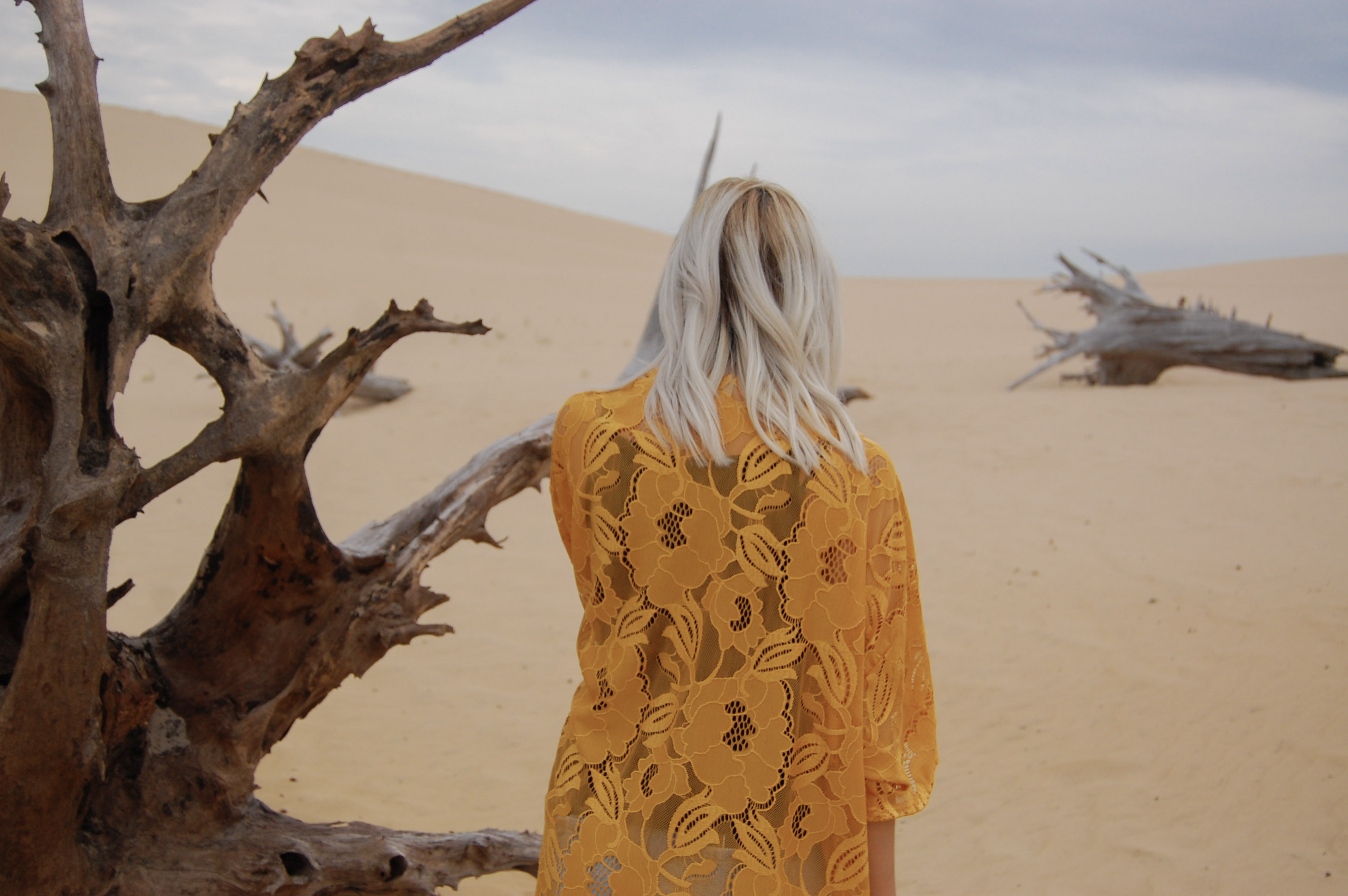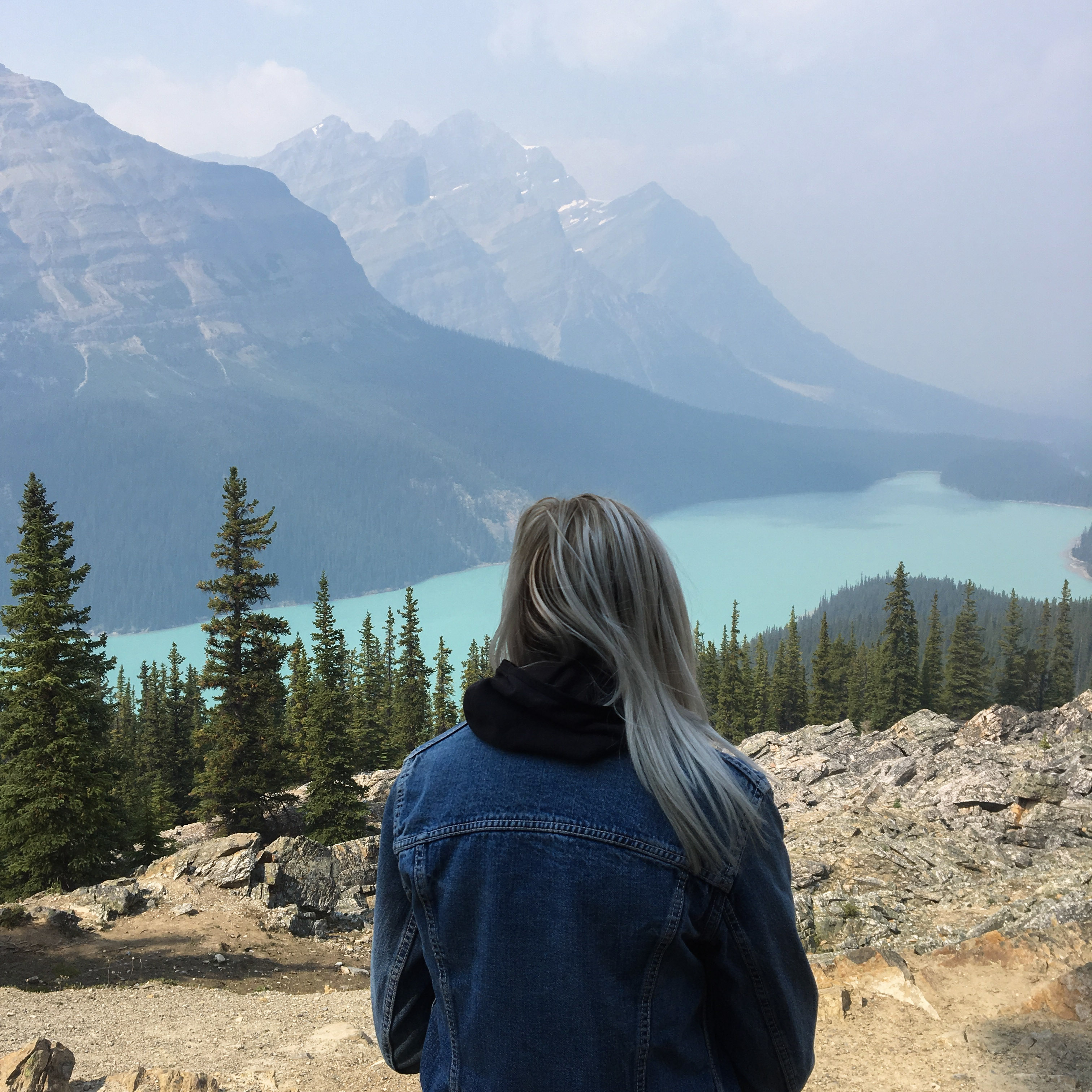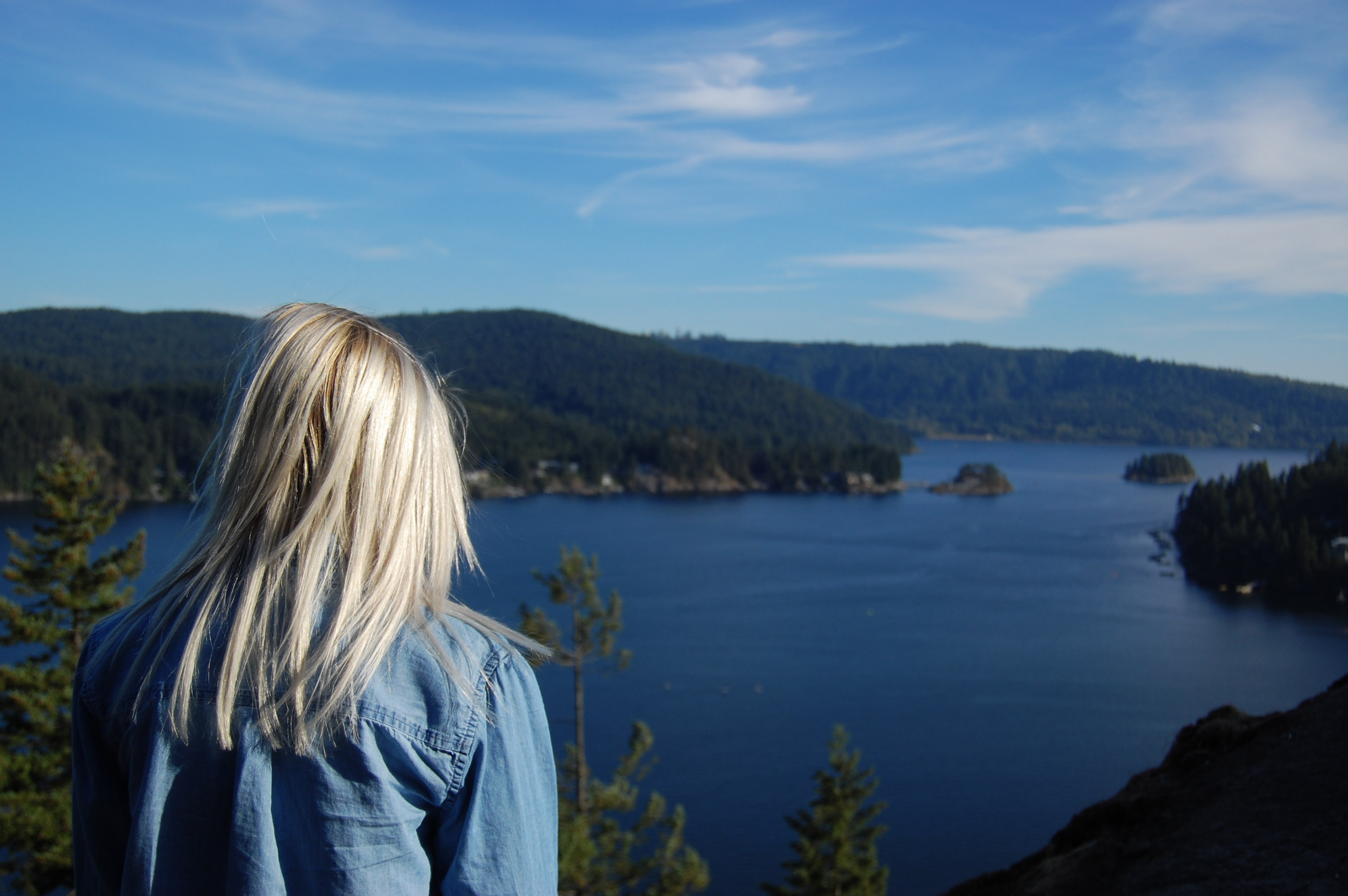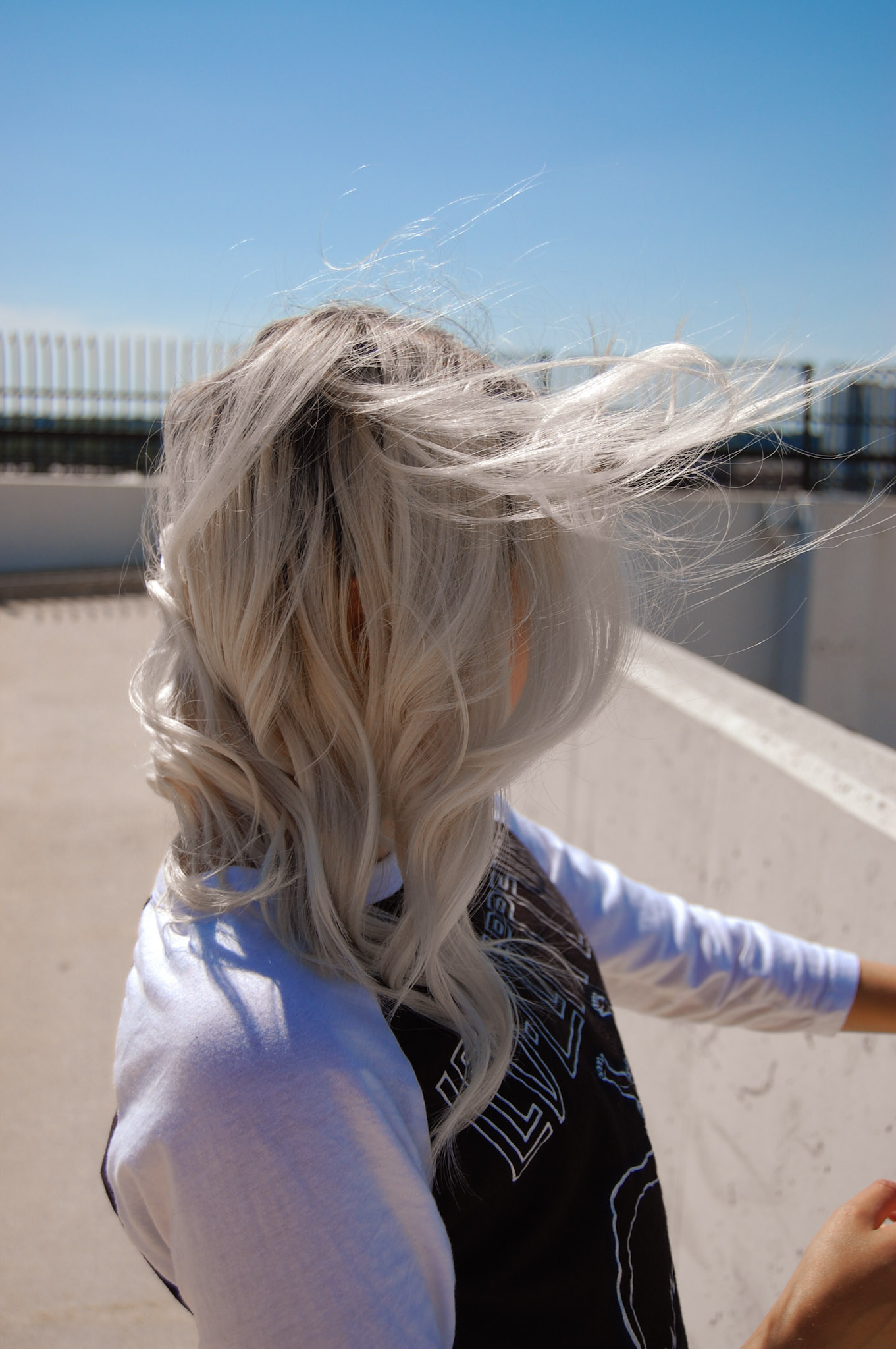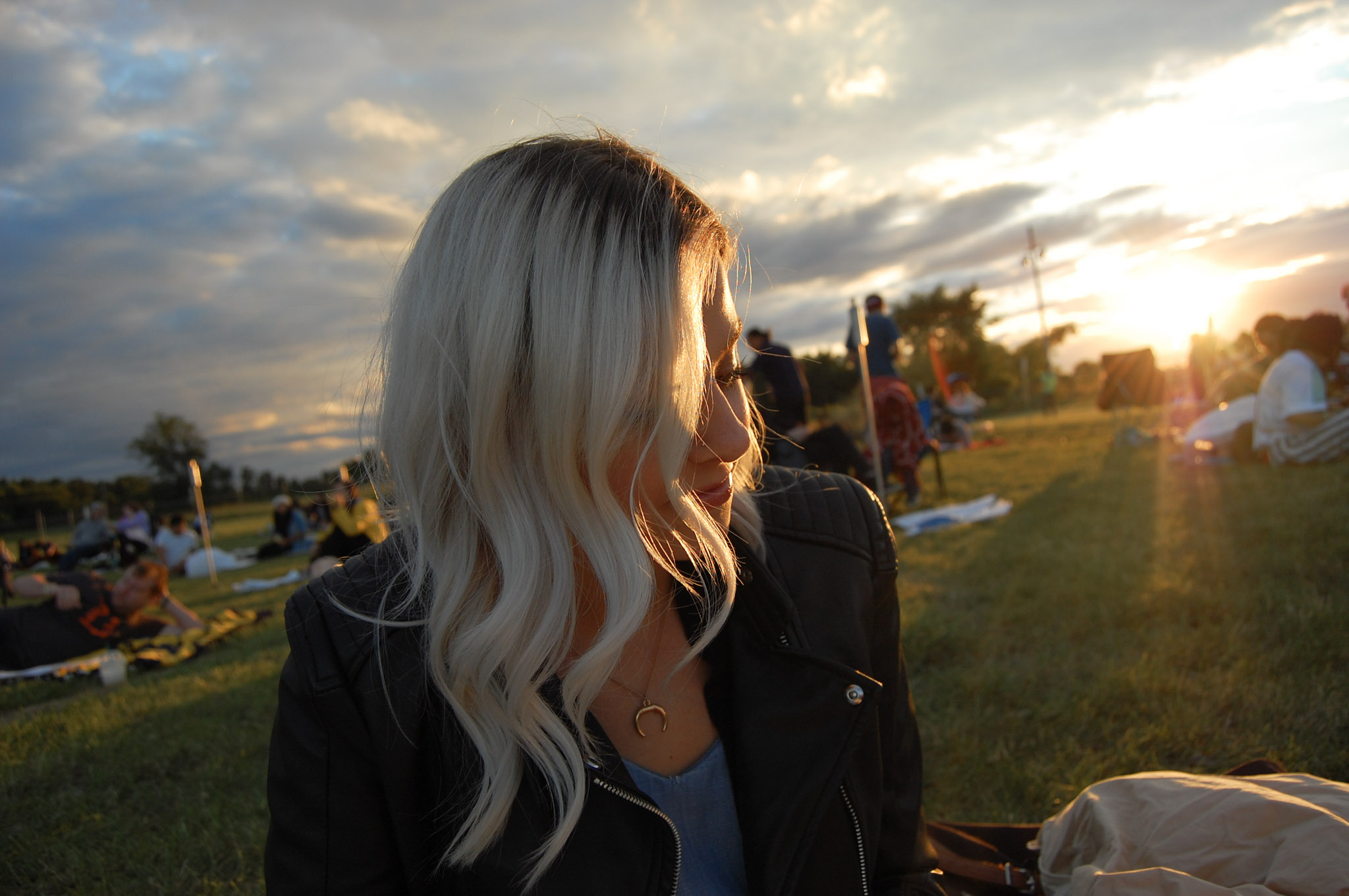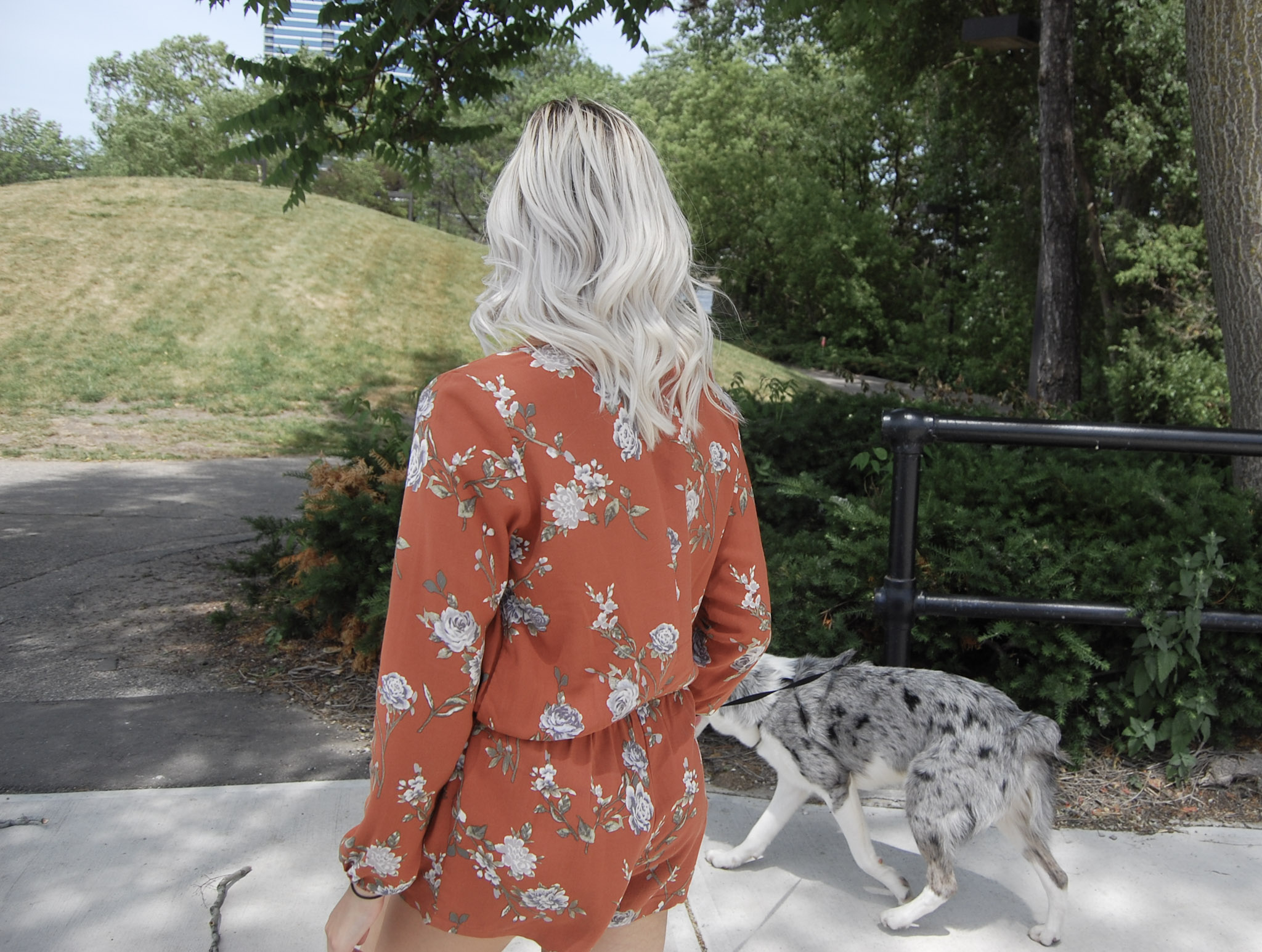 shampoo
so for shampoo, i can't say i've tried THAT many. i quickly found one that keeps my hair white, removes brass, and also keeps it hydrated. i use brass off by matrix. it's the BEST! seriously – i will never us another shampoo on my hair. it does it's job! if you're trying to keep those cool tones, it gets rid of any yellow or orange instantly.
it also keeps my hair healthy and hydrated. i don't feel like it's about to break off when i'm done. as i've stated before though, i only wash my hair once a week. and i think that's really important when you've bleached your hair too! letting the natural oils from your scalp nourish your hair. this shampoo is also VERY affordable and you can find it at ulta.
a few shampoo's that didn't work for me were shimmer lights (very popular for cool toned blondes) and unite blonda shampoo. i tried shimmer lights multiple times because i wanted it to work out so bad, but it was just awful. it made my hair more grey/silver but also left it SUPER dry. even if i used a mask or conditioner after, my hair was so so so tangled. it just felt terribly damaged after using it. i know it works for a ton of people and it's very affordable, but i just didn't have a good experience. considering shimmer lights and matrix are essentially the same price, i would choose the matrix brand way over shimmer lights.
unite blonda shampoo wasn't THAT bad, i just feel like it didn't take the yellow tones out of my hair very well. it smelled super good! but that wasn't enough to spend twice the amount than the cost of the matrix shampoo.
conditioner
i haven't explored the world of conditioners much but i found a few i like. the matrix brass off conditioner that goes with the shampoo is really good! i recommend that for sure. i don't use it, but i have tried it and it's just as nice as the shampoo. i use pureology which is a bit on the pricey side, BUT a little goes a long way and if you're only washing your hair a few times a week, it will last you a very long time. mine has lasted me about 10 months! of course this also depends on the thickness and length of your hair, but it's totally worth it. again, if you have platinum hair, then you should expect the upkeep to be more expensive than normal colored hair. i would also spend a few extra bucks on conditioner than have to cut off all my hair from damage.
treatments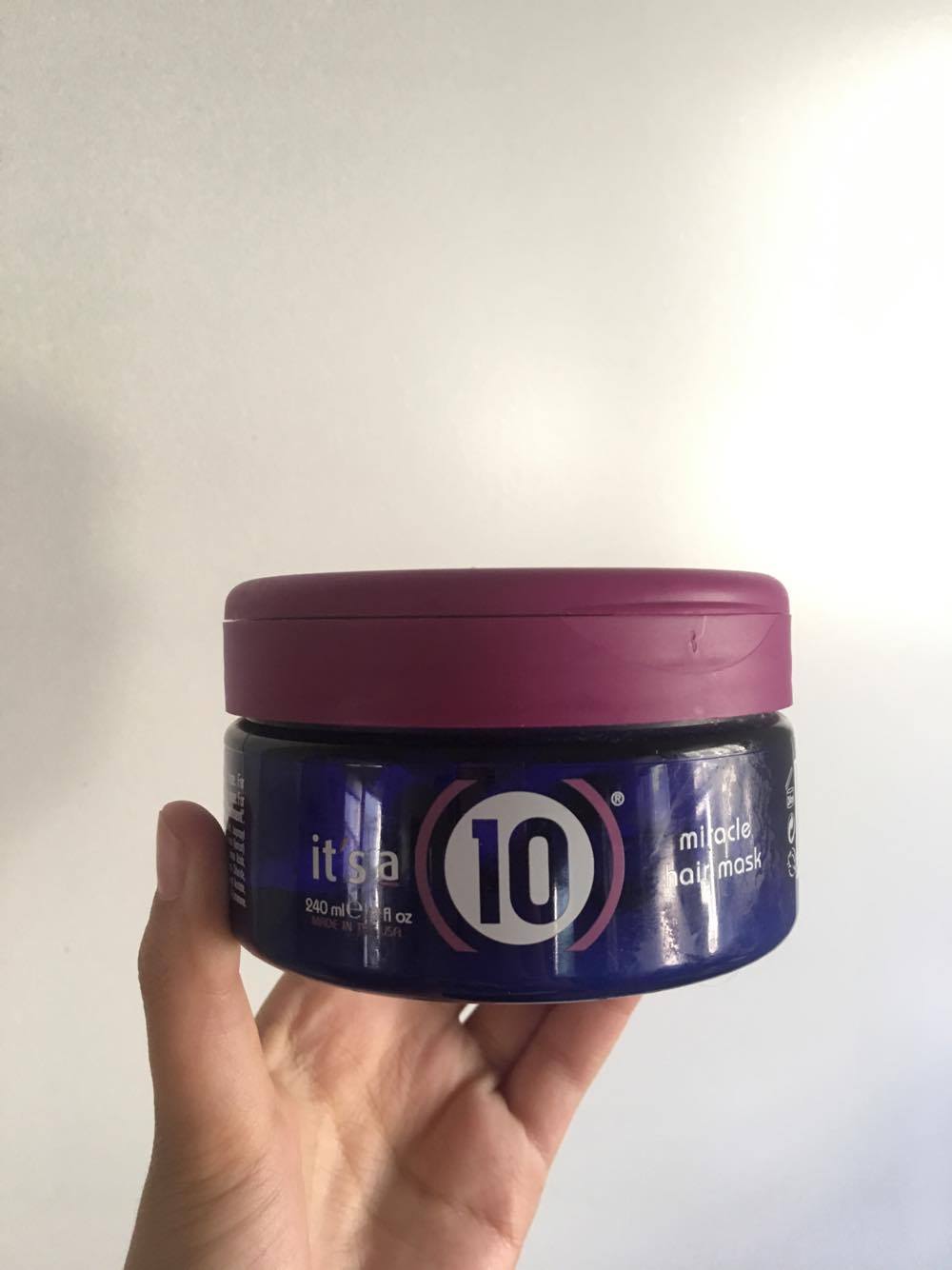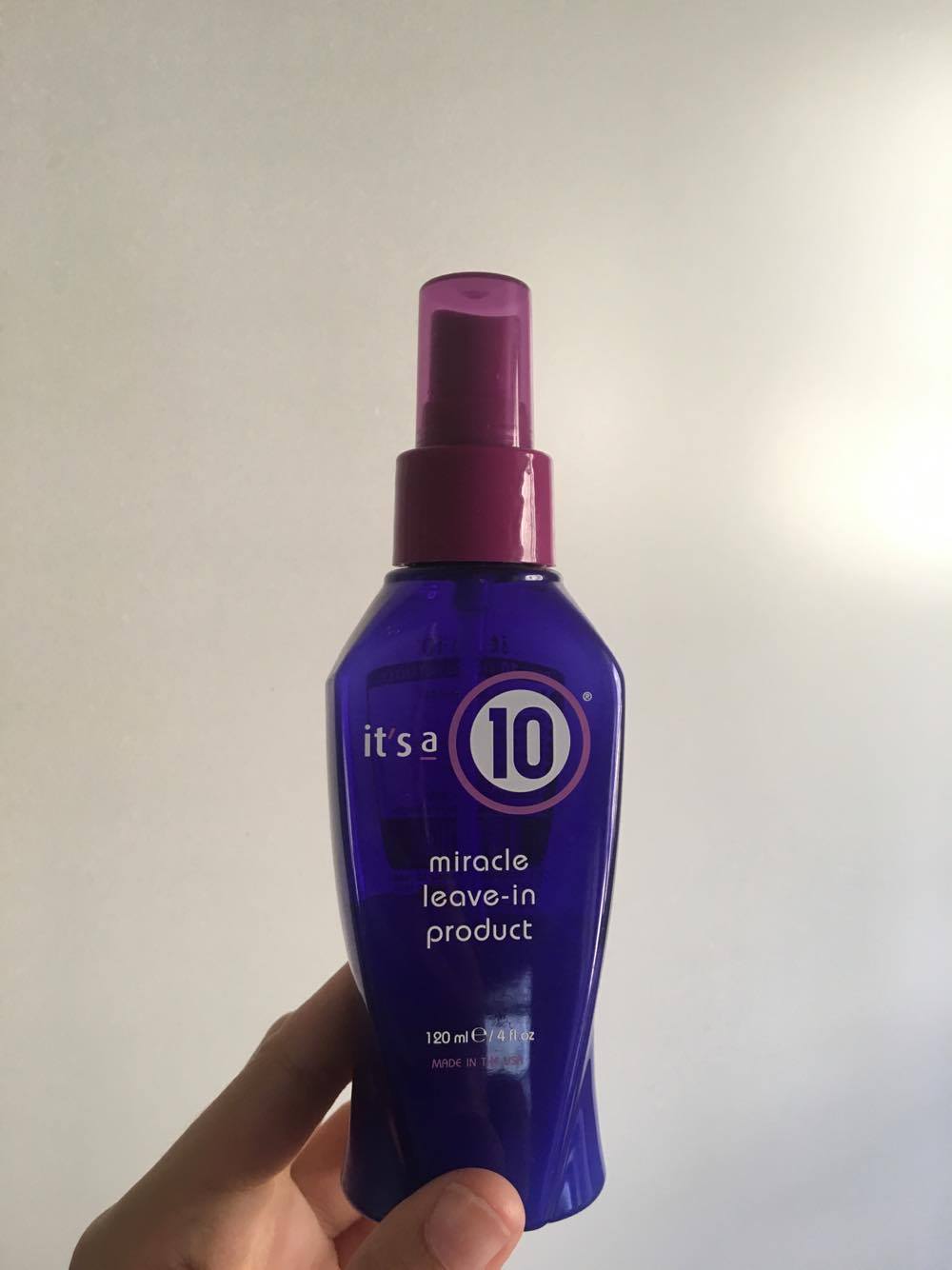 to treat my hair, i use a hair mask by the brand its a 10! this stuff is AMAZING!! honestly, like i don't know what i would do without it. i use it about twice a month and i think it honestly has made all the differnce for my hair. i feel like i don't need to get a trim nearly as often as i used to. if you have damaged hair or just dry hair in general that has been color treated, i think you need this mask! honestly. i can't say that enough. it's a bit on the pricey side, but this is going to last you FOREVER. it's a pretty large jar and you only need to use it a few times a month or once a week – depending on your hairs condition.
Online Only! 50% off It's a 10 Potion 10 Collection Reg $12.33-38.10
also from the same brand, i use a leave in conditioner spray. on days when i don't use a mask, this stuff is perfect. i think it's important to use a leave in spray for bleached hair, especially if you're going to use heat straight away. i don't use a hair dryer, i let my hair naturally dry, but i still find this leave in conditioner to be very healing to my hair. it makes my hair super sleek and hydrated and it keeps it feeling hydrated ALL week long as i'm using heat – even though i'm only using it when i wash my hair once a week.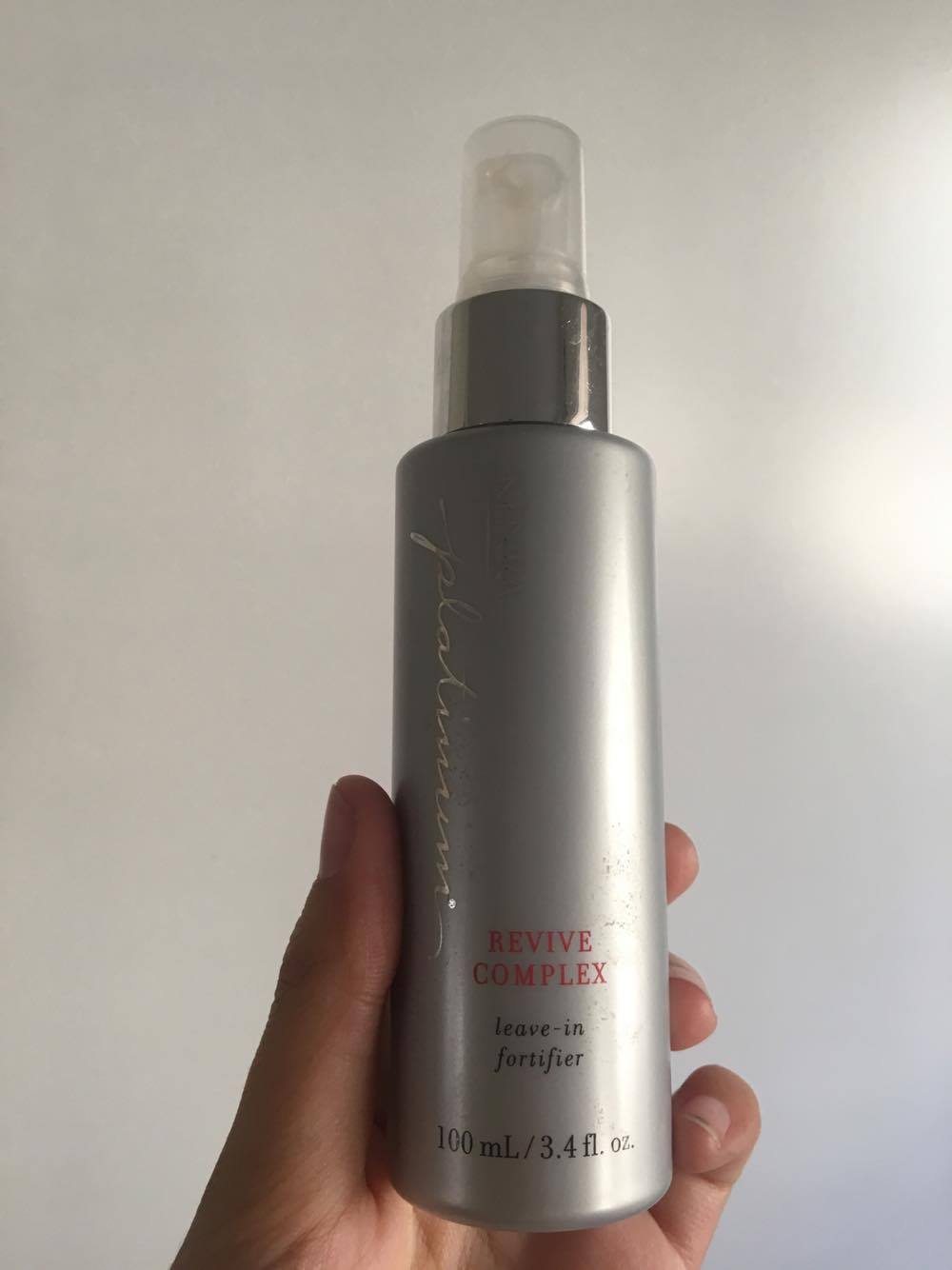 i've also been using the kenra revive complex leave in fortifier. i don't think i've used it enough to give you a proper review, but it protects from heat and smells amazing! i just run it through the ends of my hair when i get out of the shower and then i'm good to go. so far i really like it! i'll have to keep using it to see if i like it better than the other leave in conditioner though.
protect
i haven't used many heat protecting products, but i am currently using one by kenra.
my hair looks super sleek and shiny when i'm done using heat and honestly makes my curls last ALL day. i seriously love this spray and i don't think i'll ever try anything else lol it also smells amazing. it does exactly what it's intended to! i also feel like it's a plus when products smell good because i've used plenty of products that smell awful and it just isn't worth it. especially when i keep smelling it all day.
there you have it! those are the products i've been using and loving! if you're going to spend the money to bleach your hair, it's important to take care of it! or there really is no point in doing it in the first place. if you have any products you love, let me know in the comments!
i will see you next week with hopefully a fall lookbook! if the weather cools down.. fingers crossed.
xo,
courtney raf