happy saturday
even though i had a really short week at work because of the holiday, i still could not be happier that it is the weekend. i had such a good weekend adventuring at dead river falls in marquette, mi. if you don't already know, i'm from the upper peninsula of michigan and it has to be one of my favorite places in the summer. even though i don't live there any longer, i still get any chance i can to go and visit.
over the long holiday weekend, we packed up and headed north! marquette is by far one of my fav places ever. being surrounded by lake superior and endless hikes/waterfalls never gets old. one of our adventures on the list of things to do was hike dead river falls! it's SO beautiful and i could seriously do it every day and find something new.
we brought kylo and he was OBSESSED. he loooves swimming and hiking (i mean obv he's a dog) but his happiness made my heart just melt.
the weather was perfect and we couldn't have asked for a better day. the hike itself is pretty long and we made it almost to the last waterfall where you can jump and go swimming, but we decided to turn around right before that because we had kylo and there were a ton of people, so we couldn't have jumped with him or anything.
regardless, we had the best time. enjoy the photos below!
dead river falls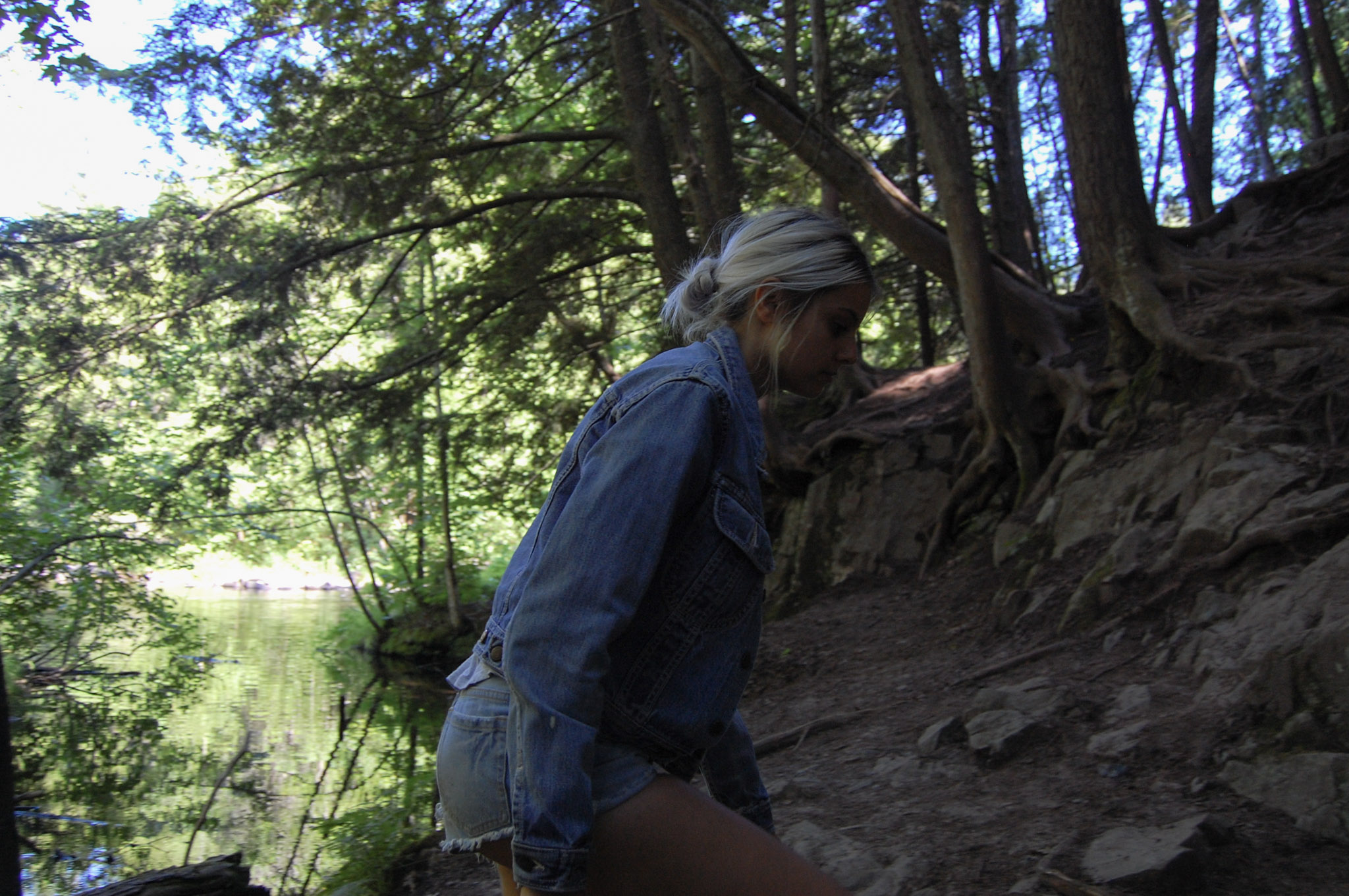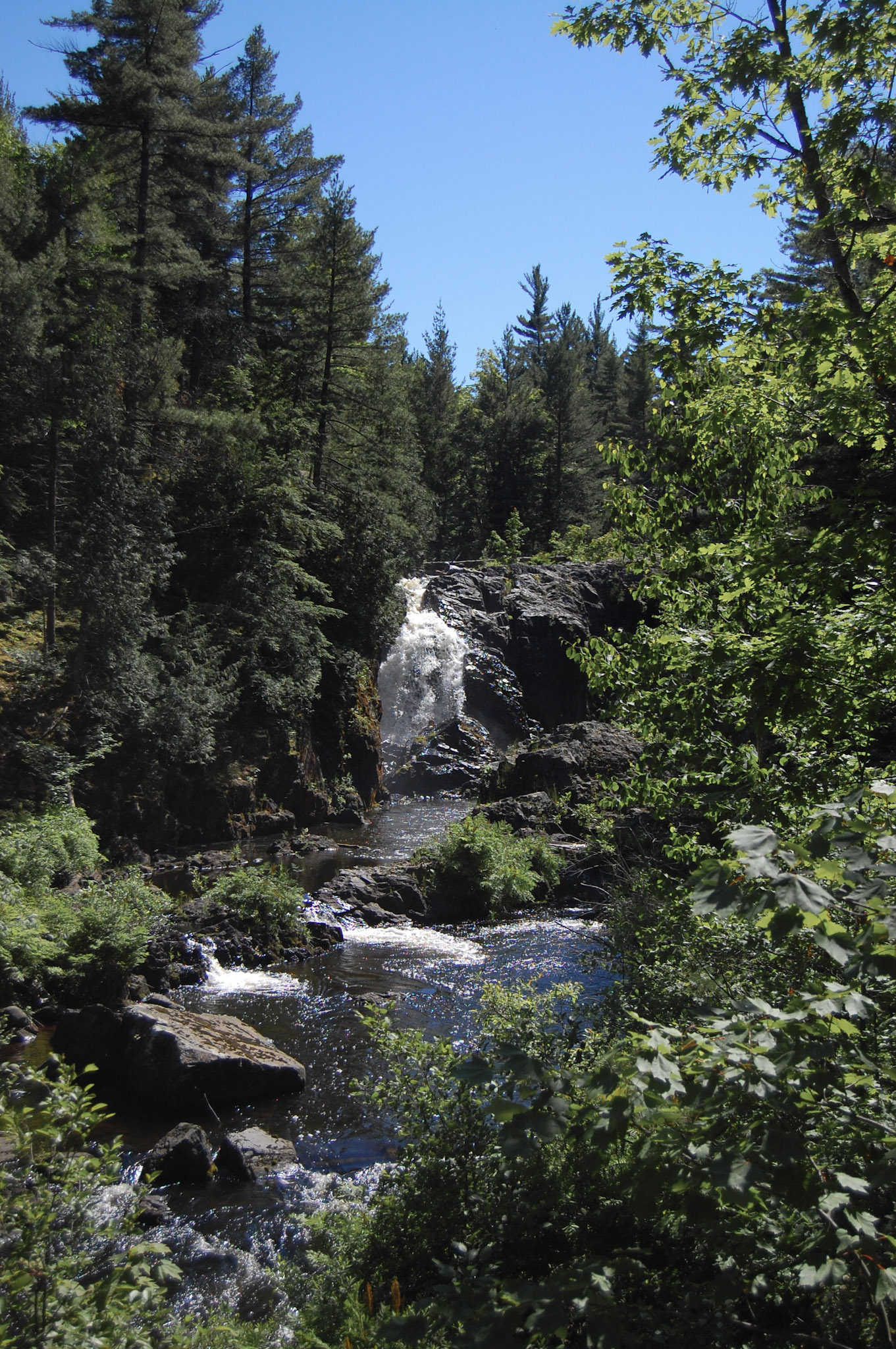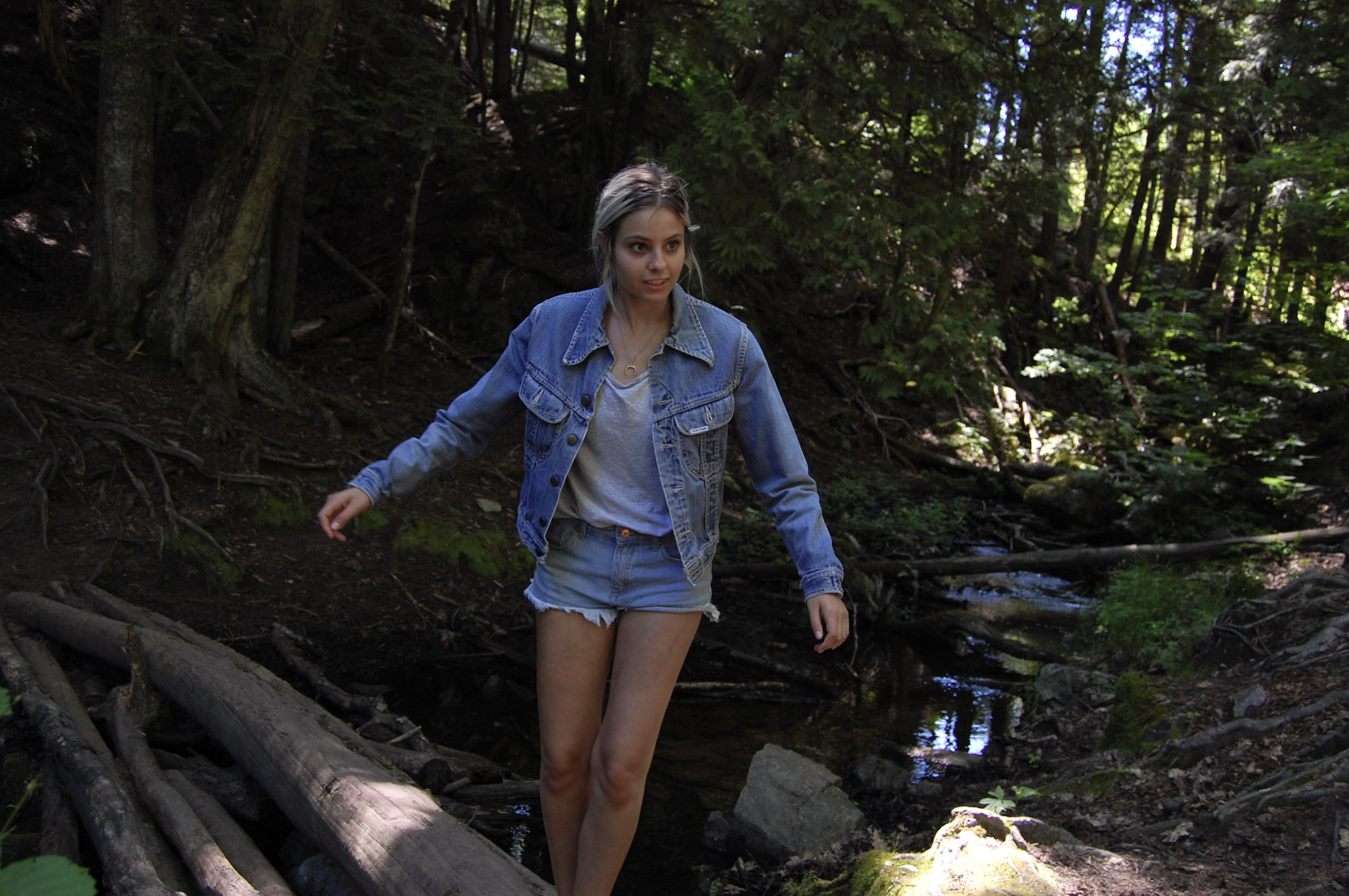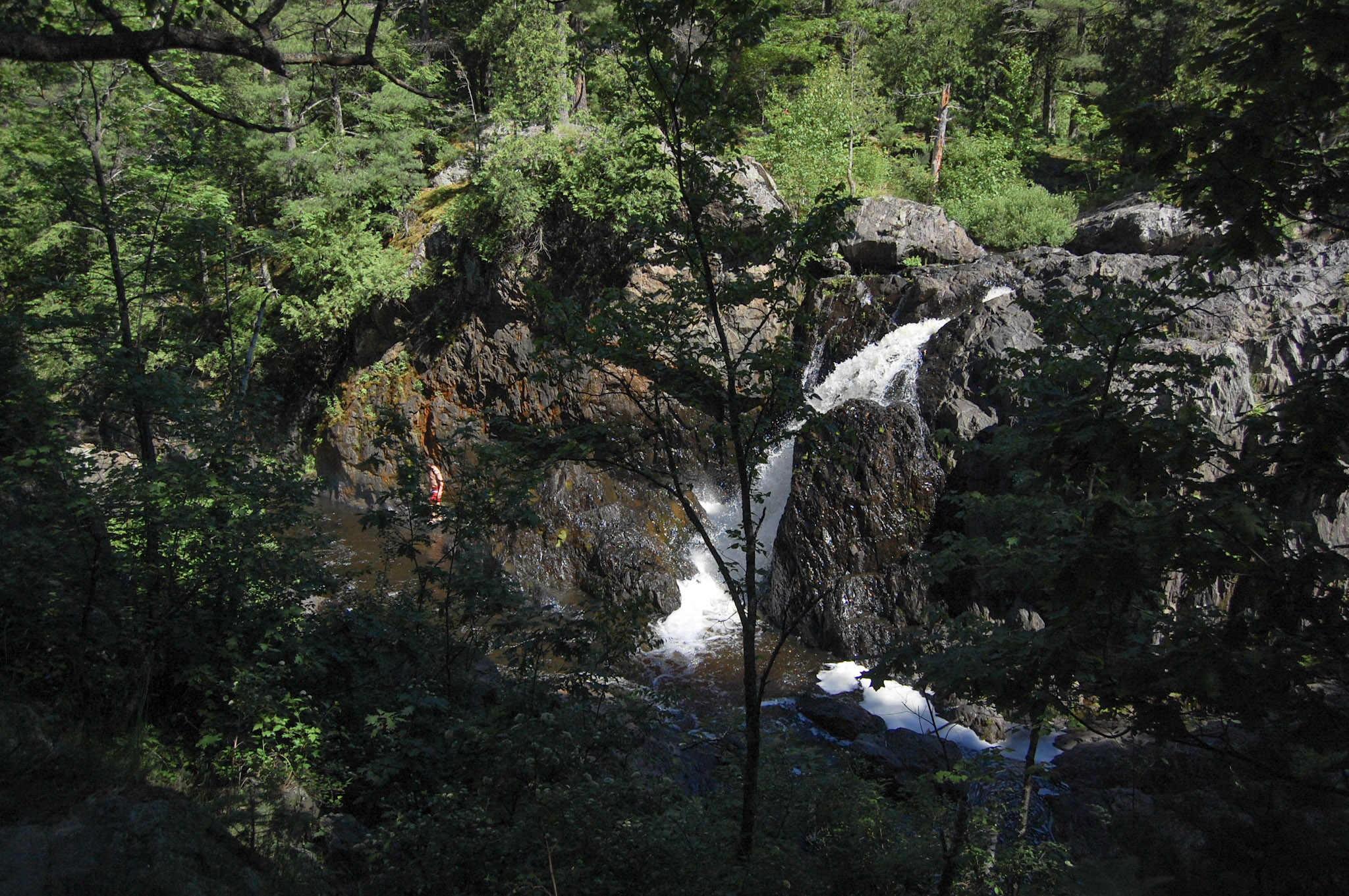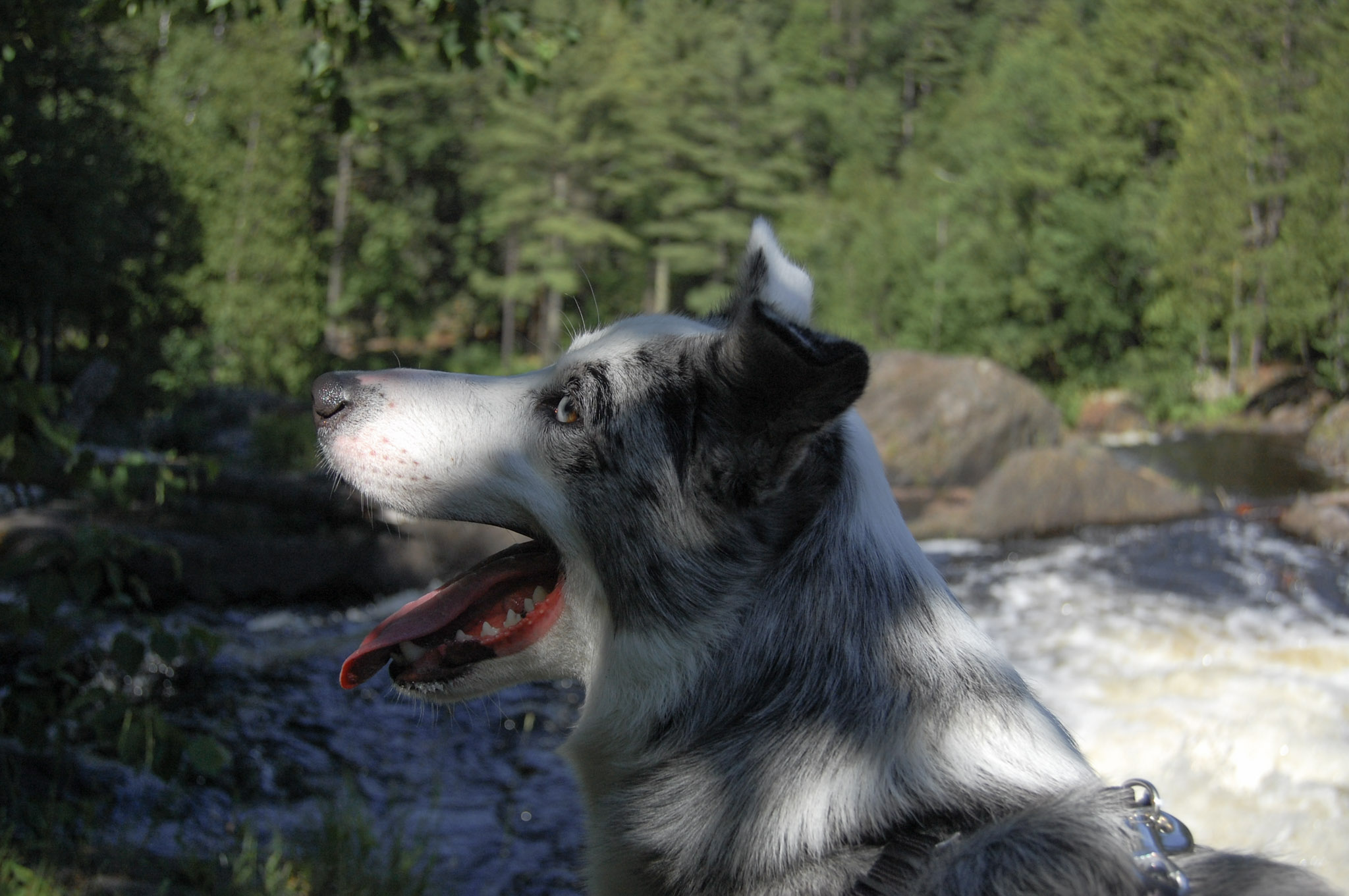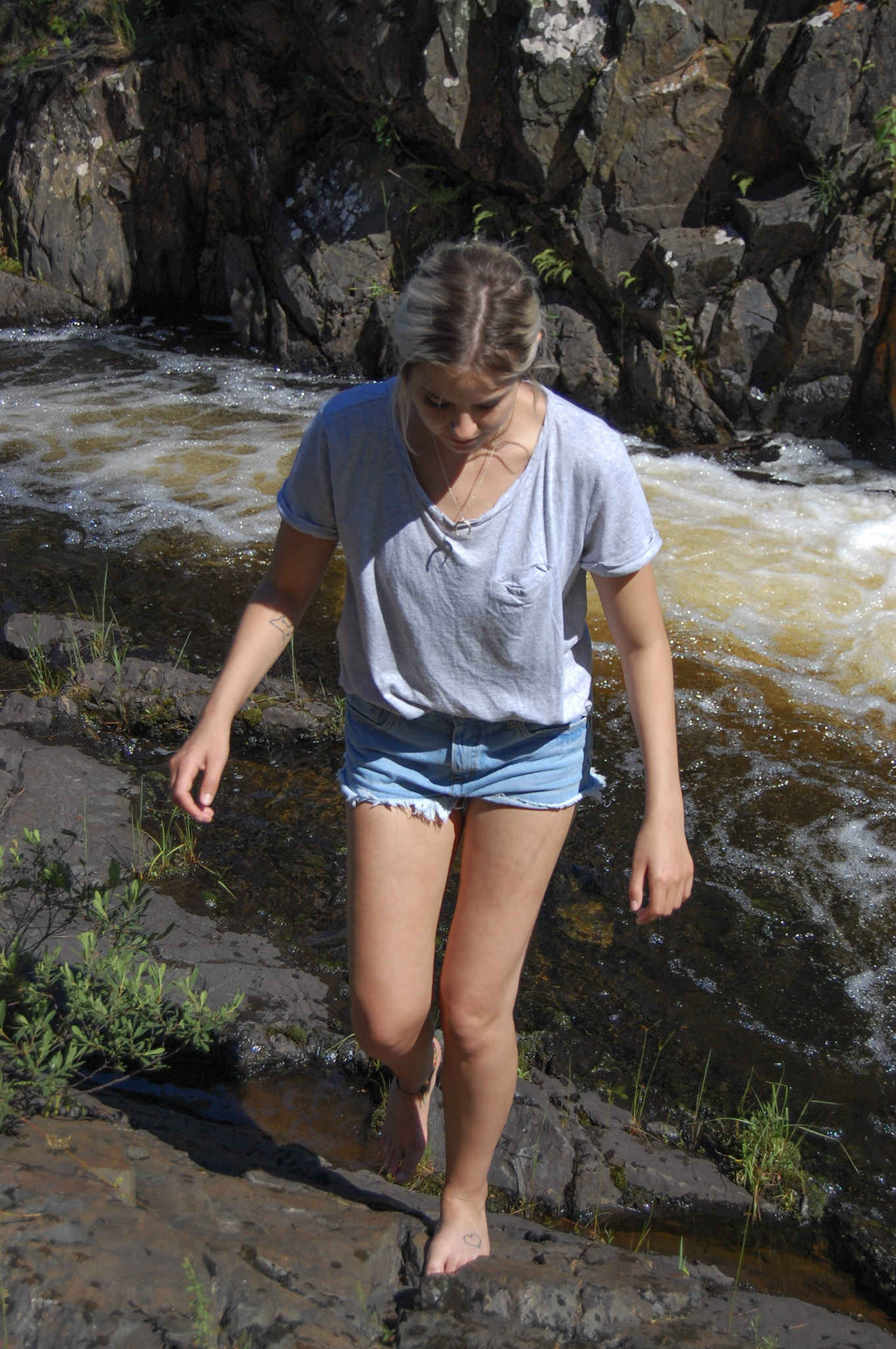 i was wearing these really old sneakers and i didn't have socks, so they blistered my feet so bad – so i had to hike barefoot. it really wasn't as bad as i thought and the water felt good because it was so warm out!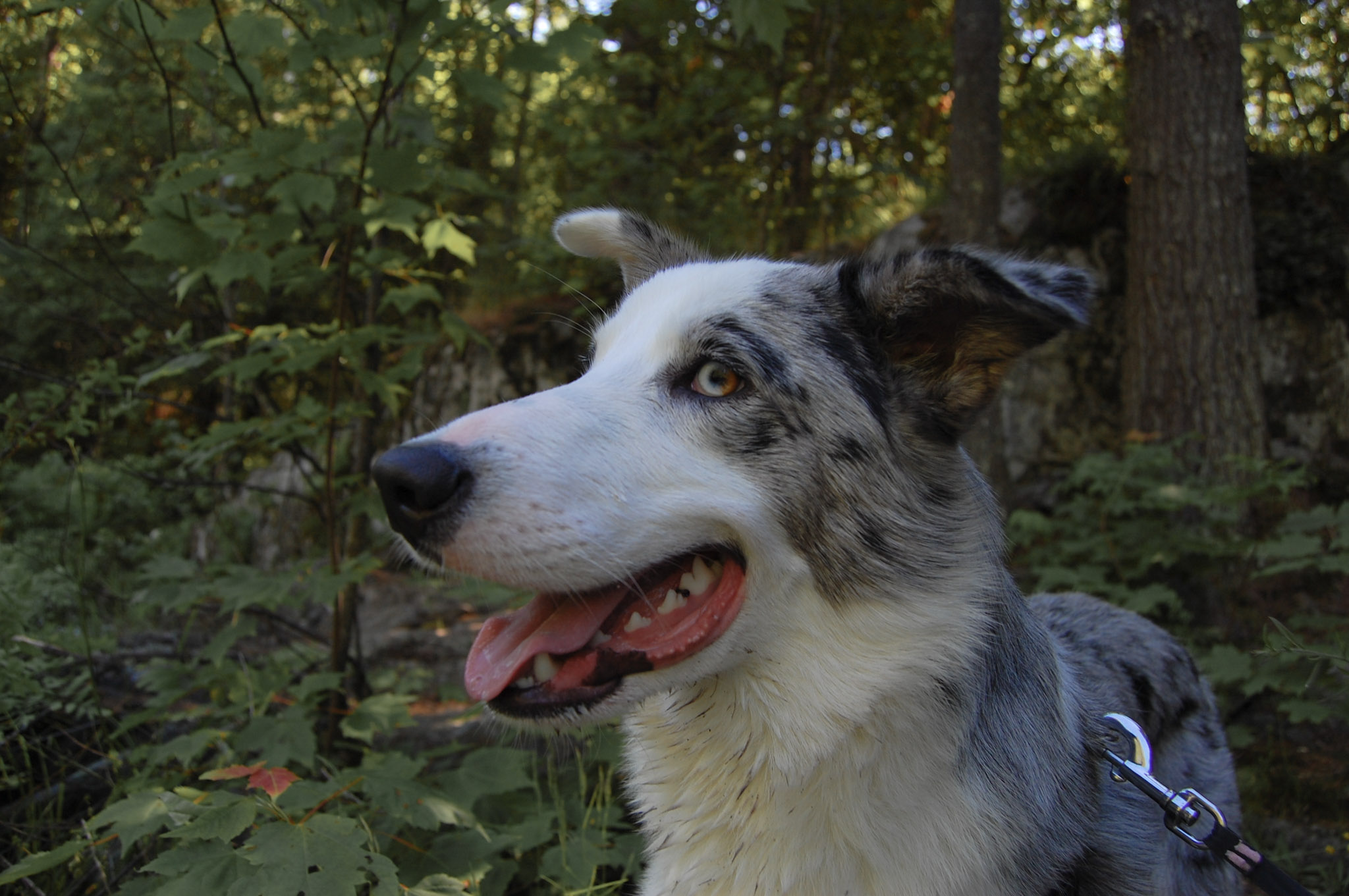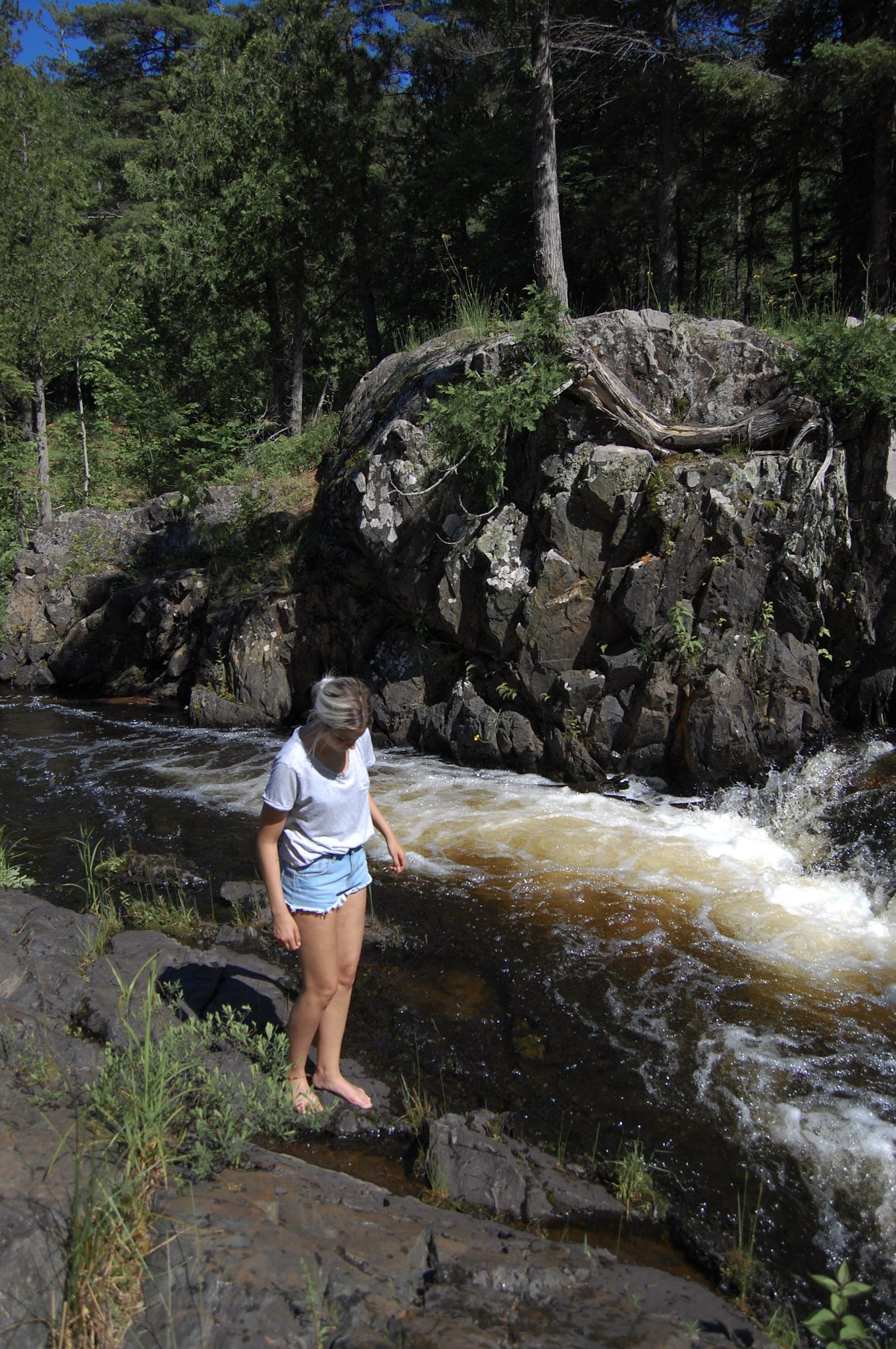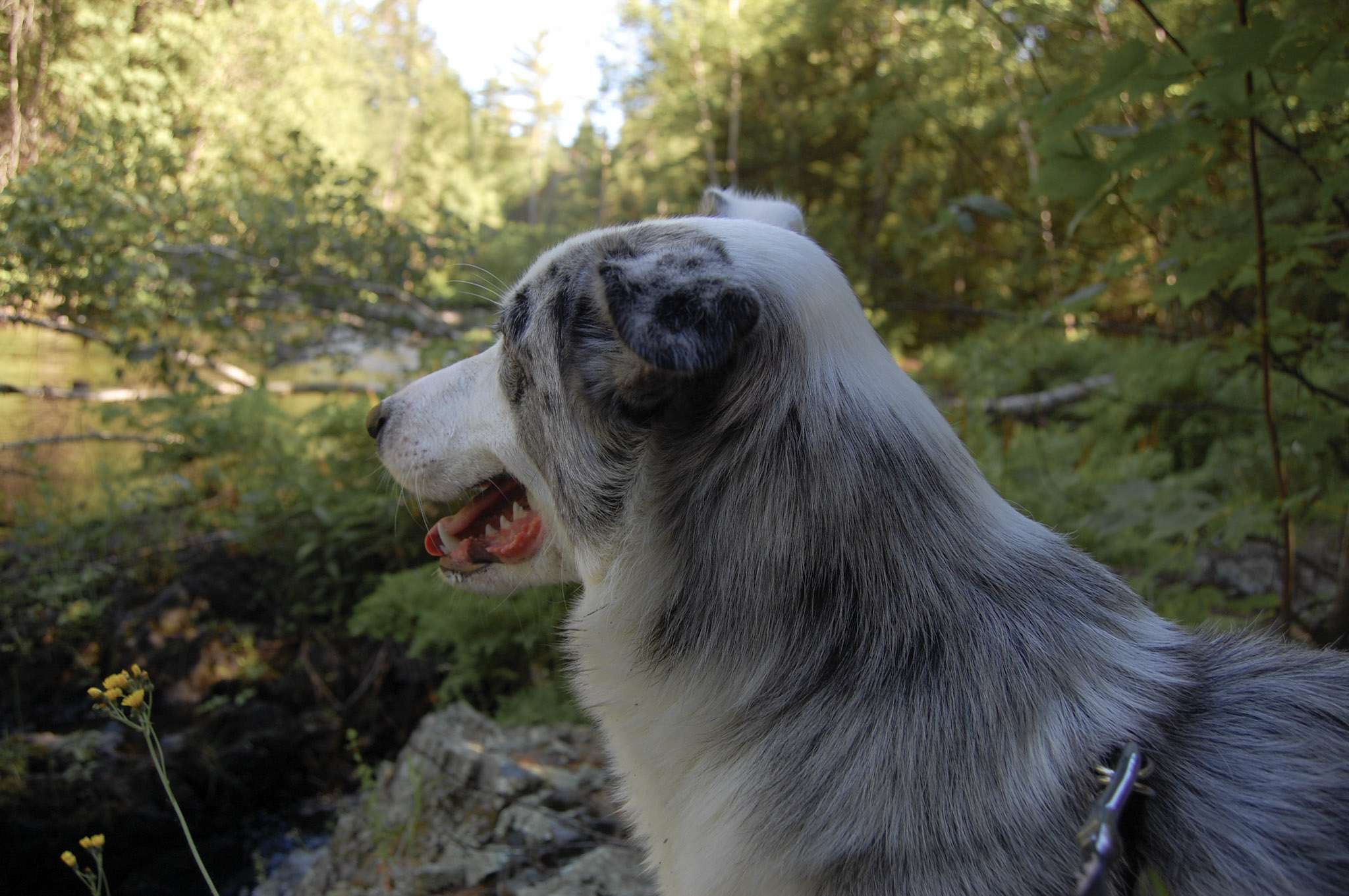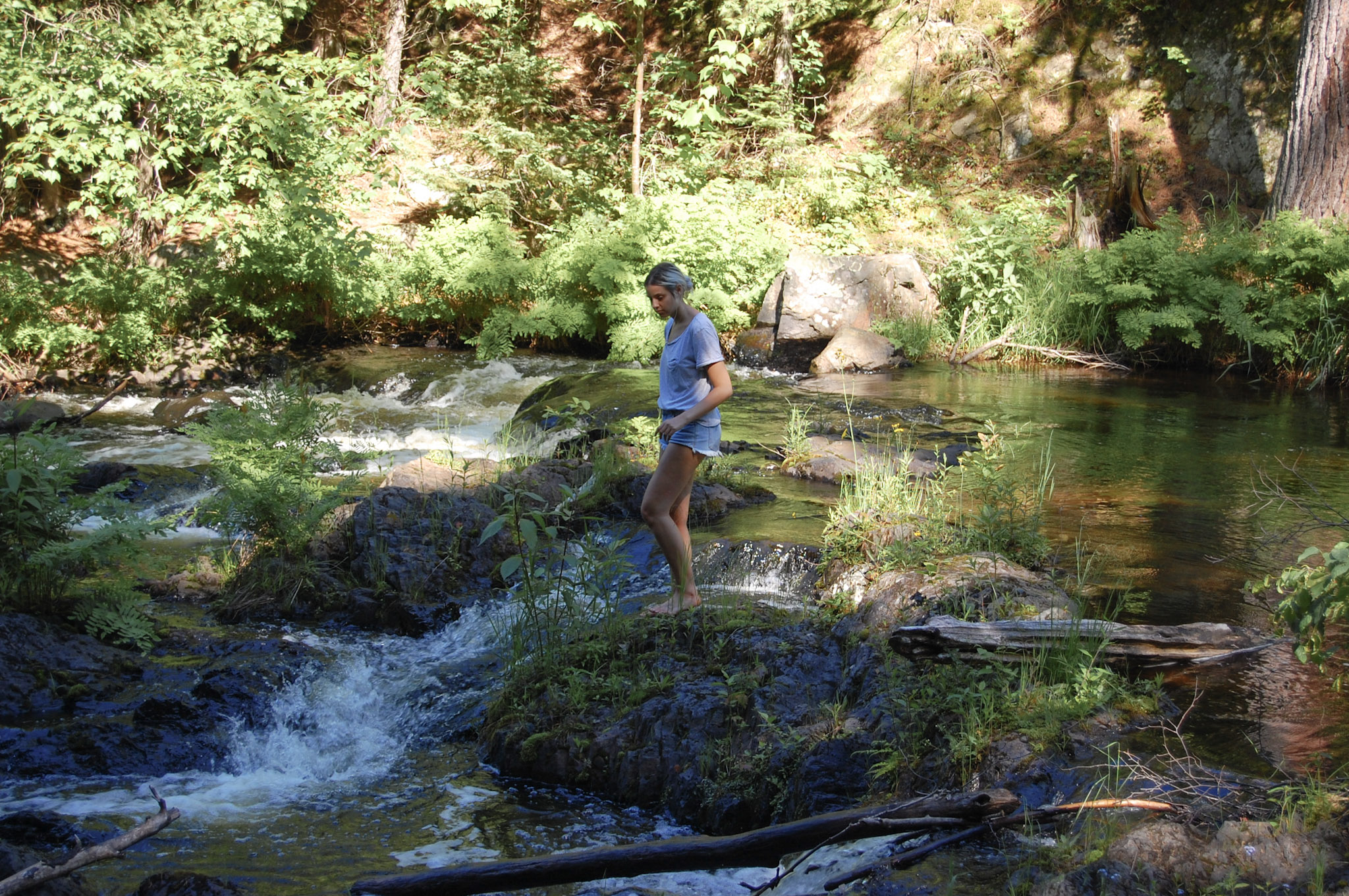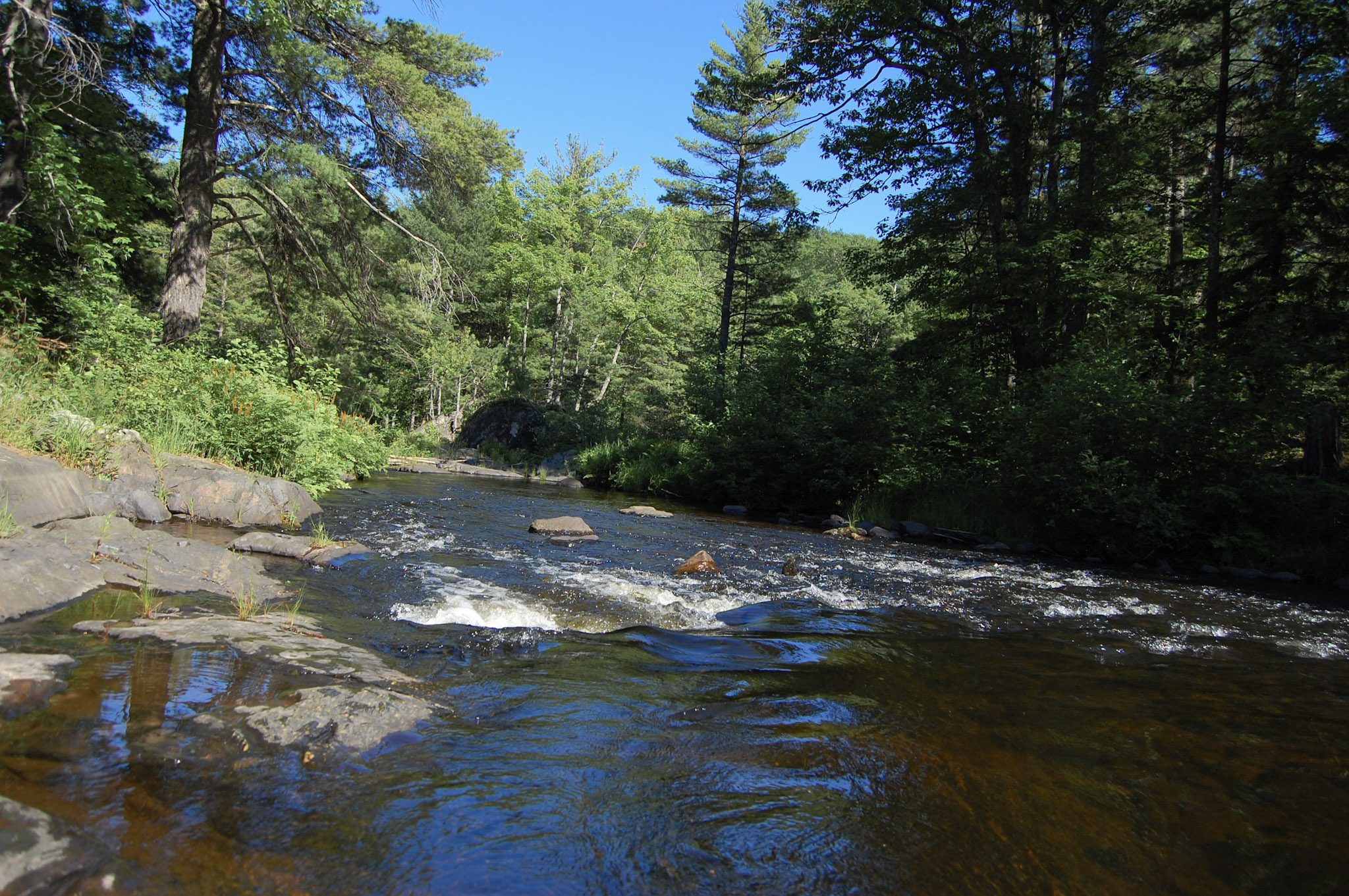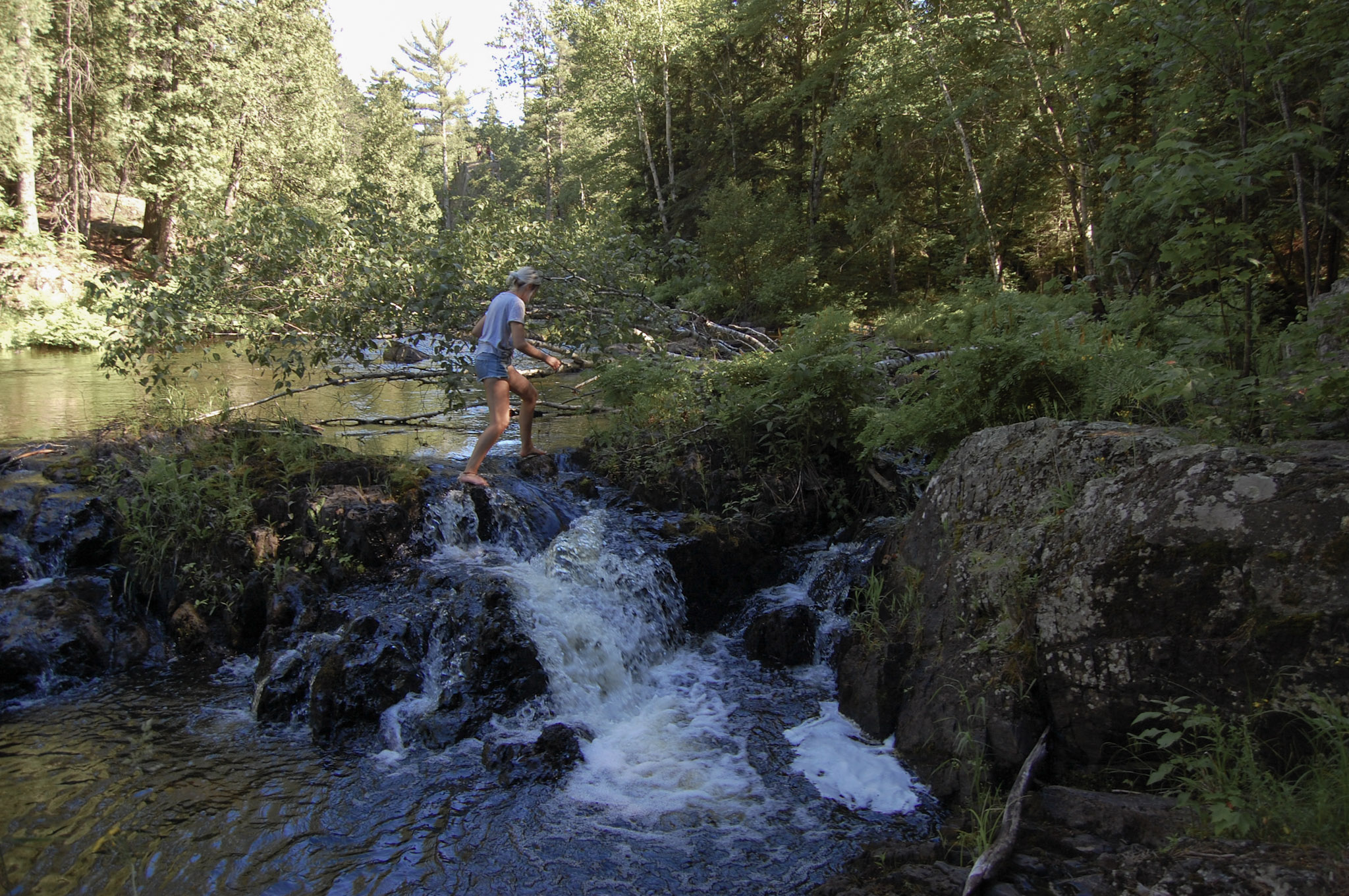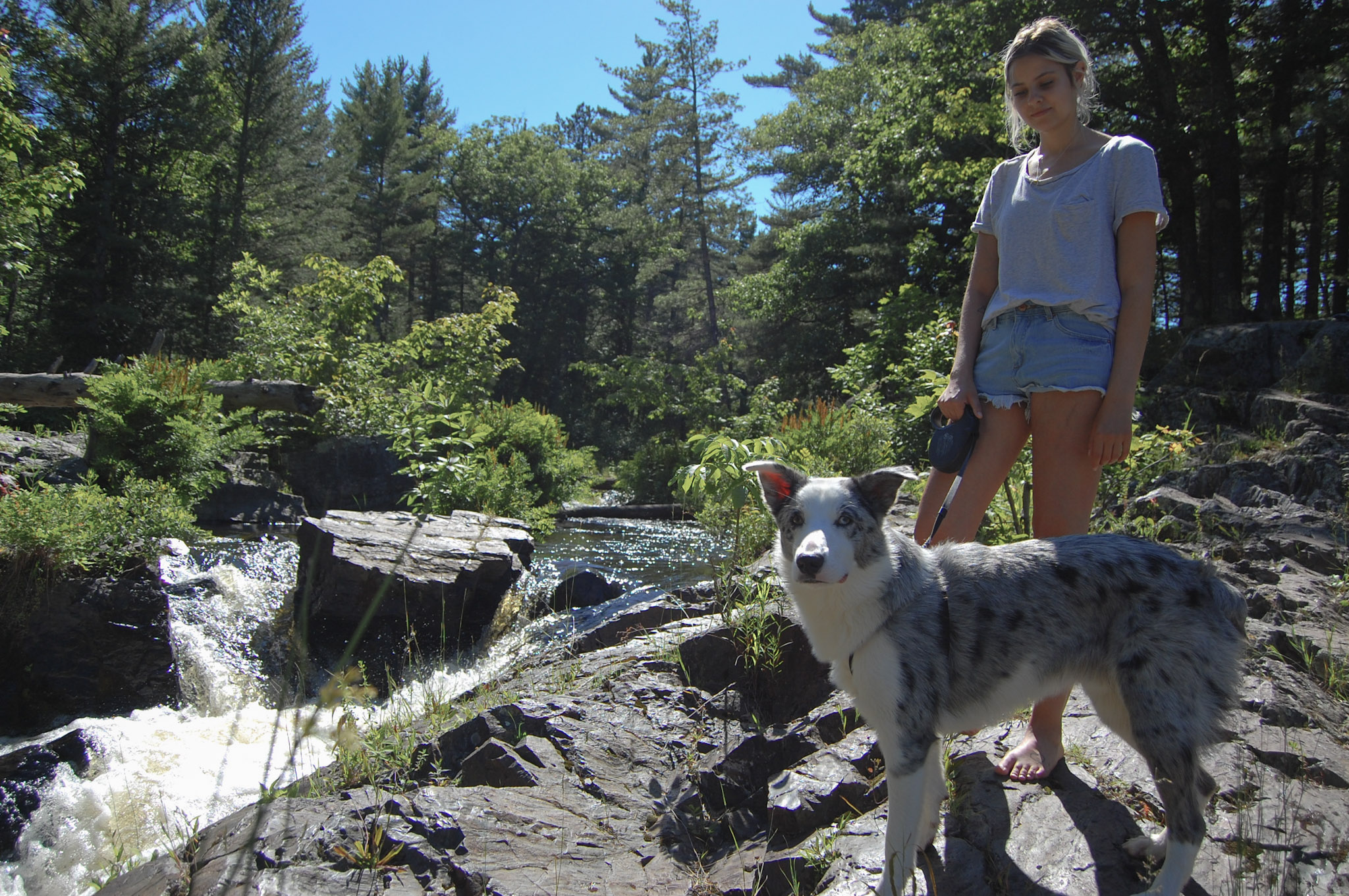 forever my adventure partner (dominic too – duh!)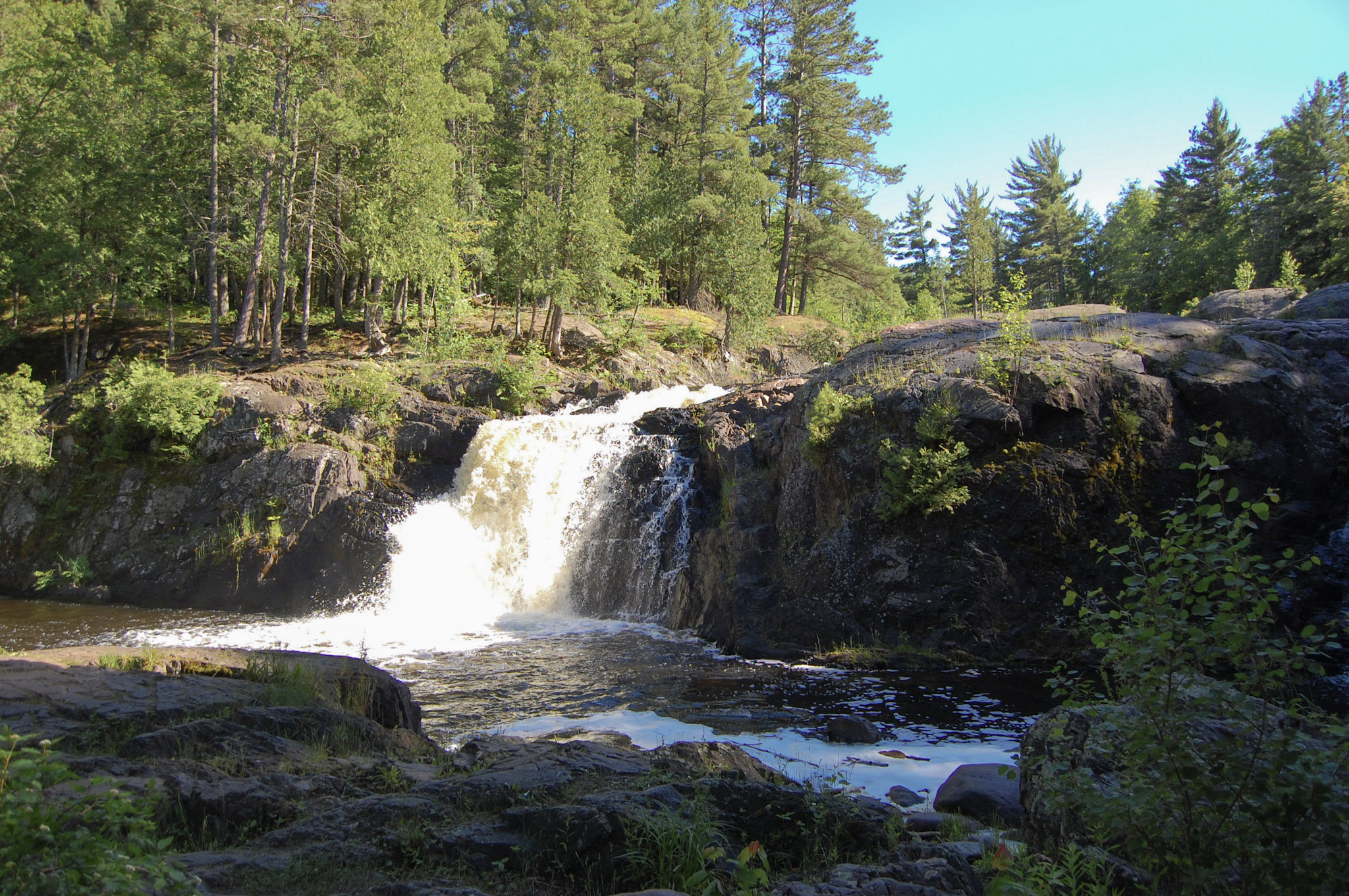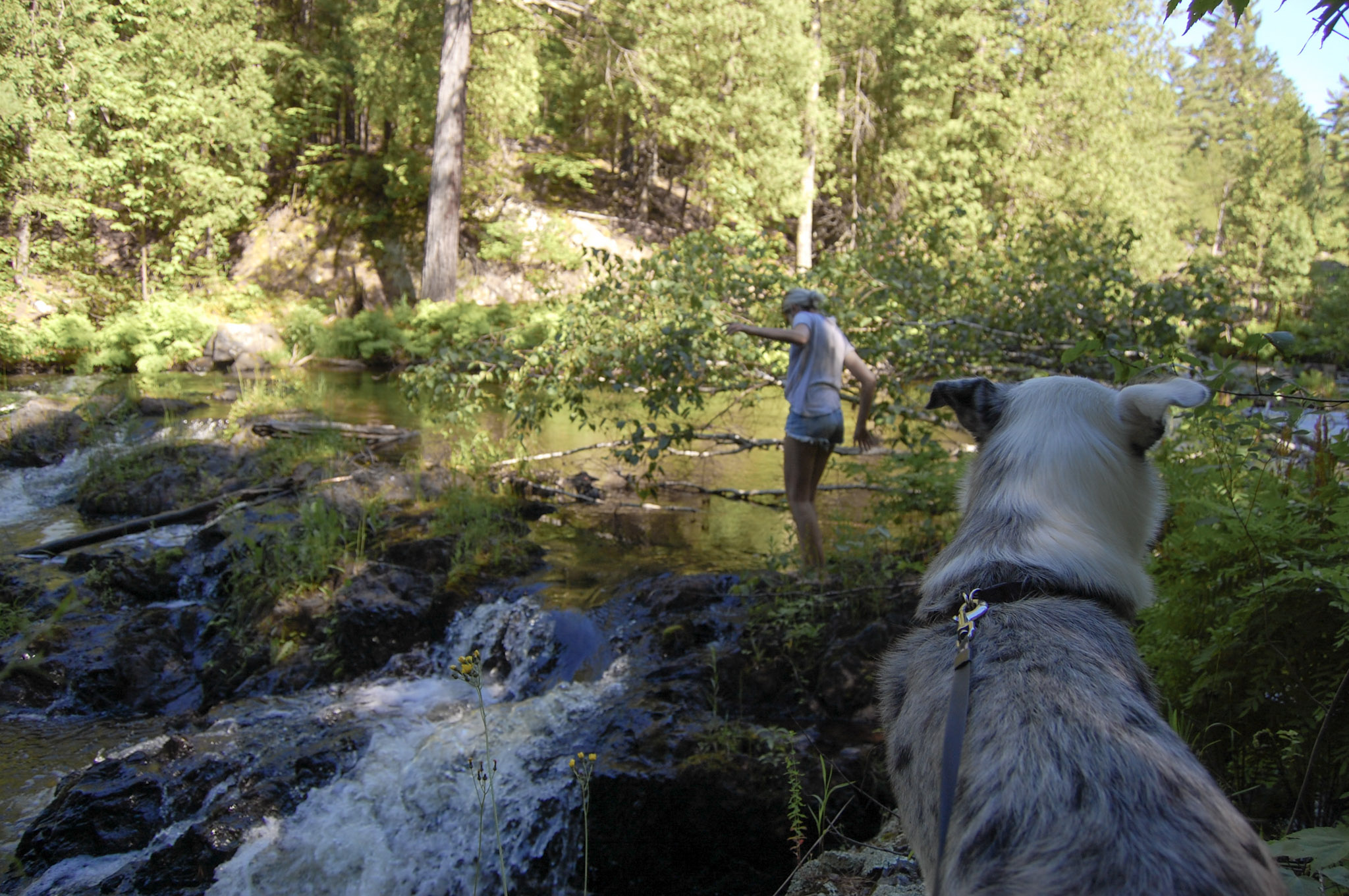 he was super uneasy about me being out there.. he wanted to join so bad! it was cute and i felt bad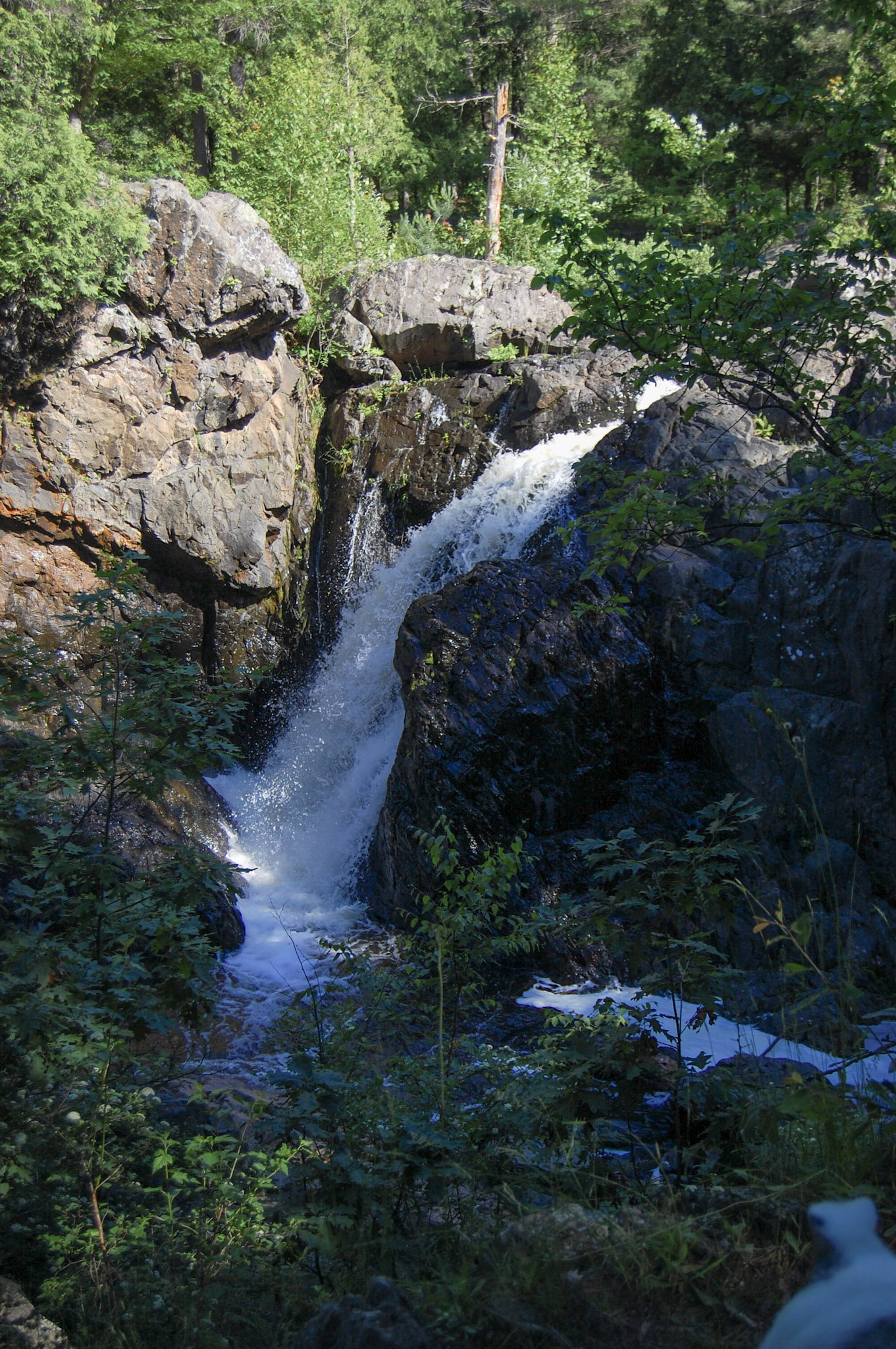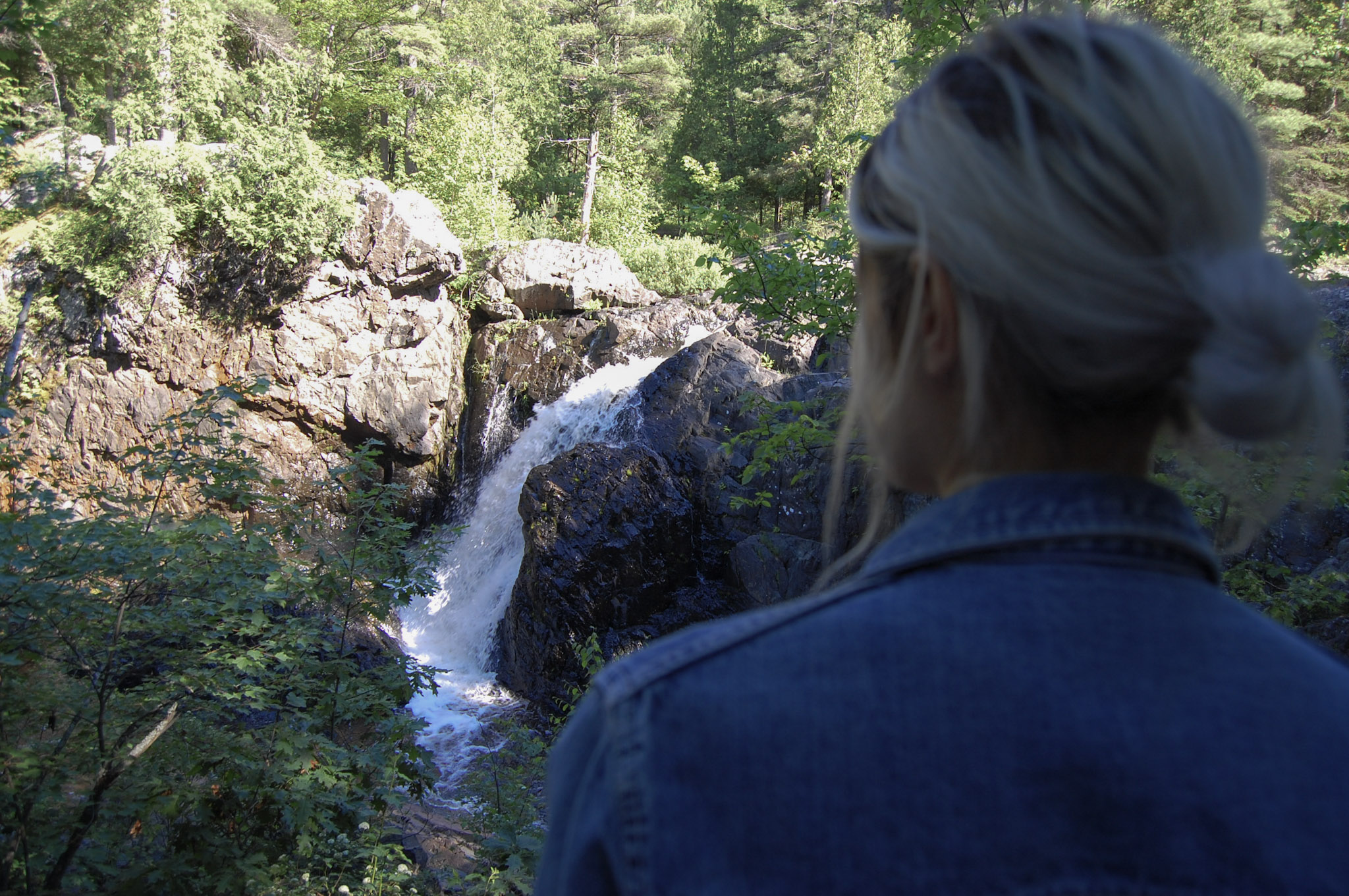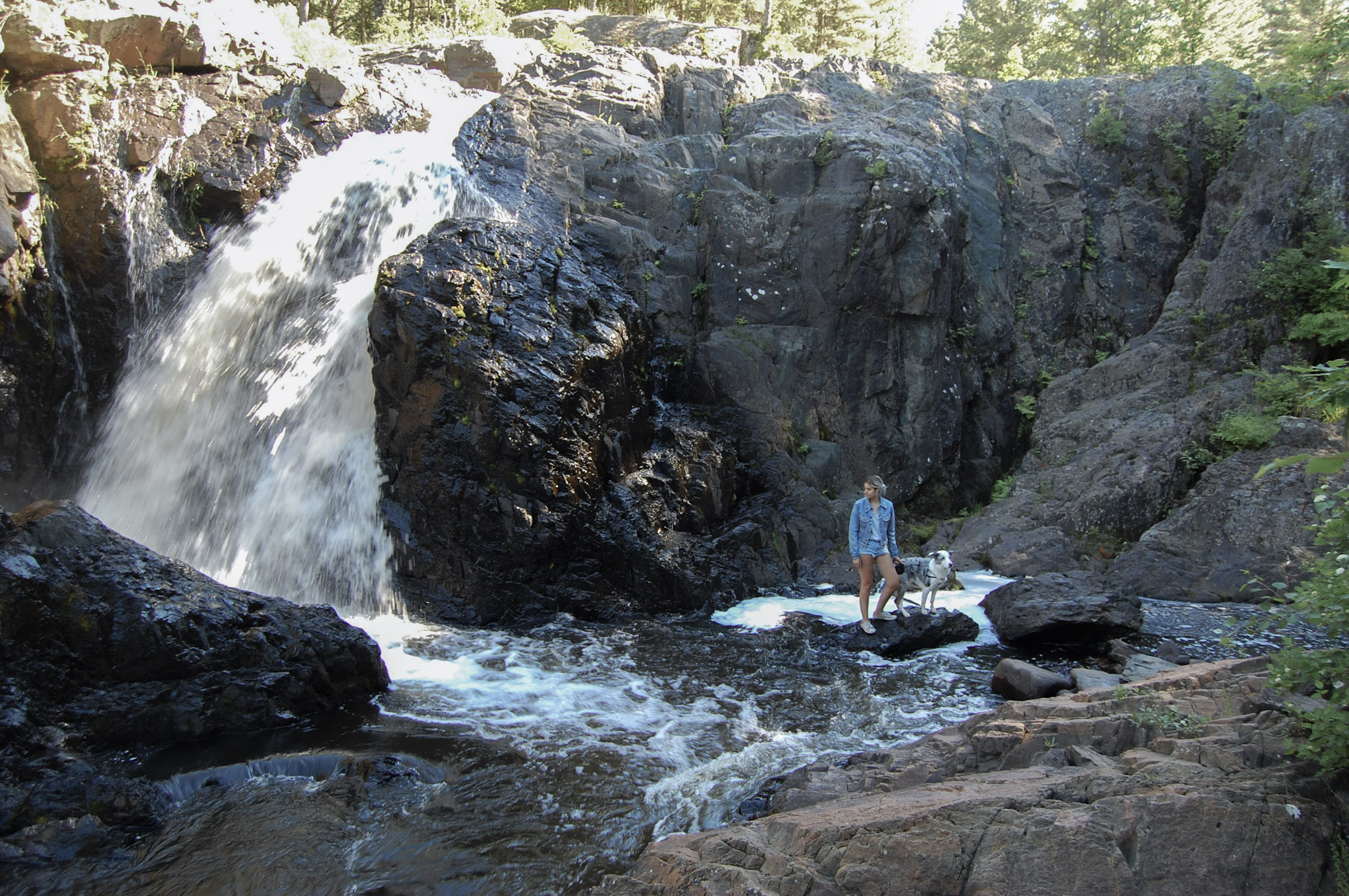 this waterfall though!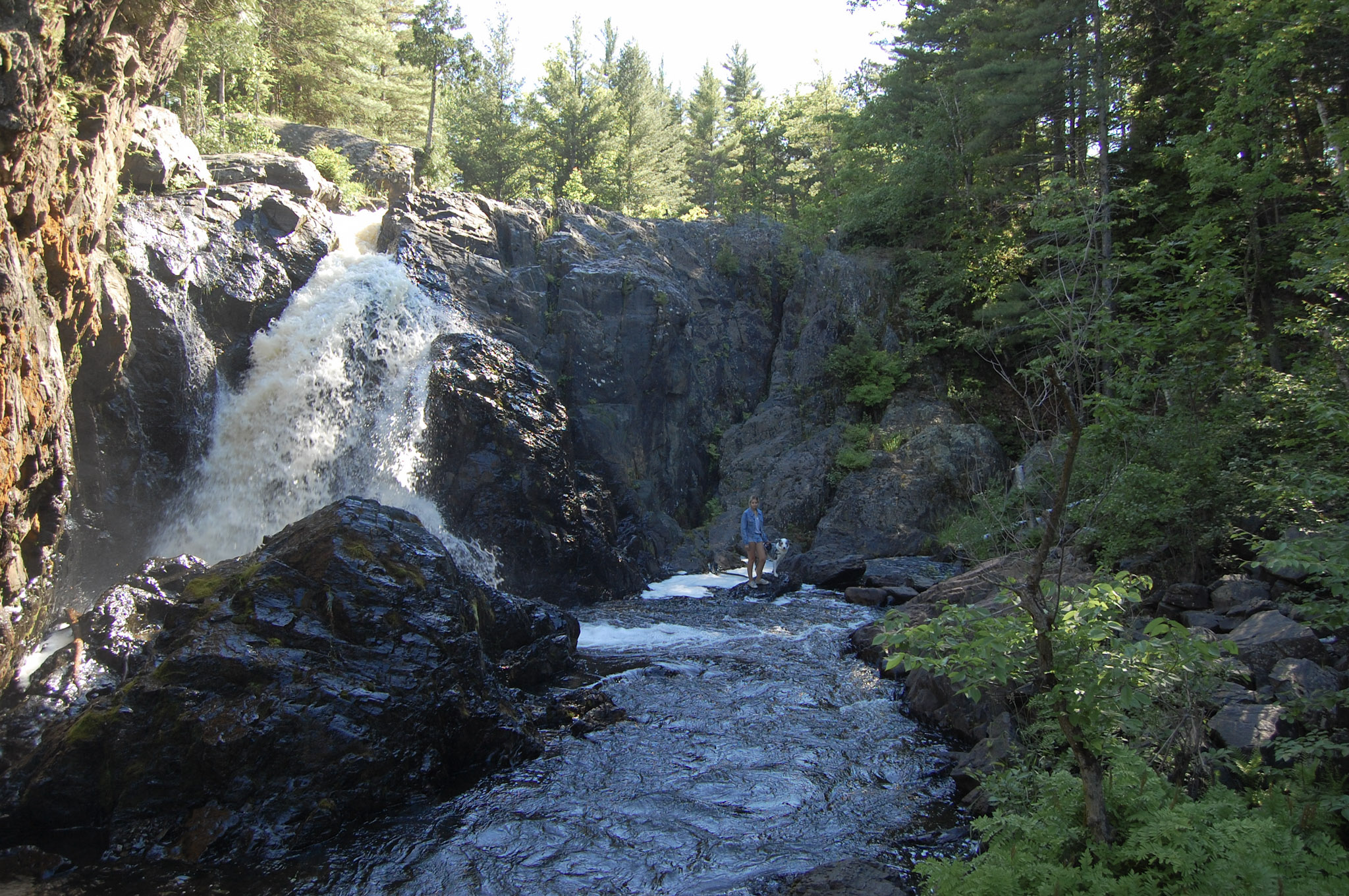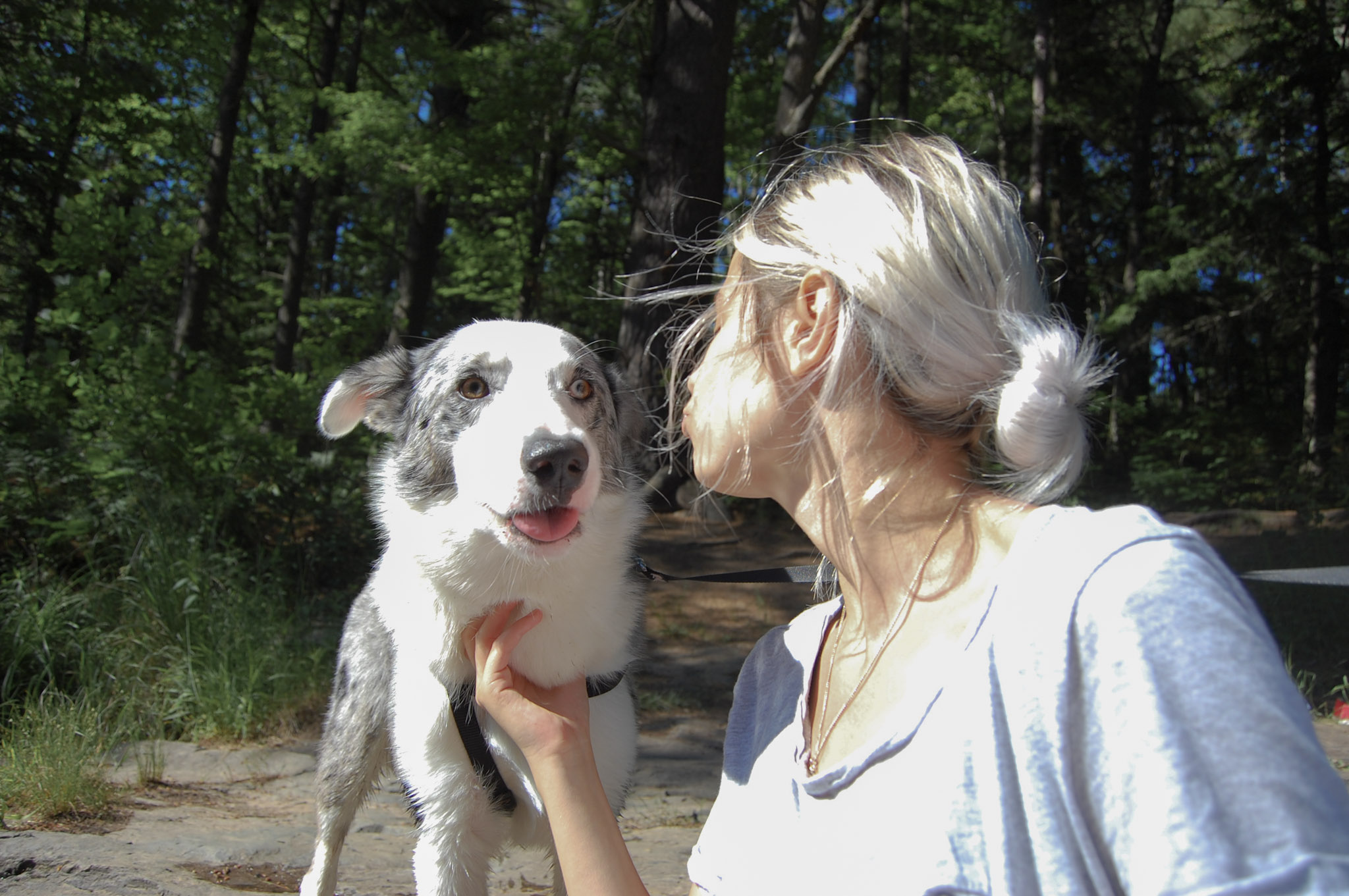 he was NOT feelin' this kiss, hahah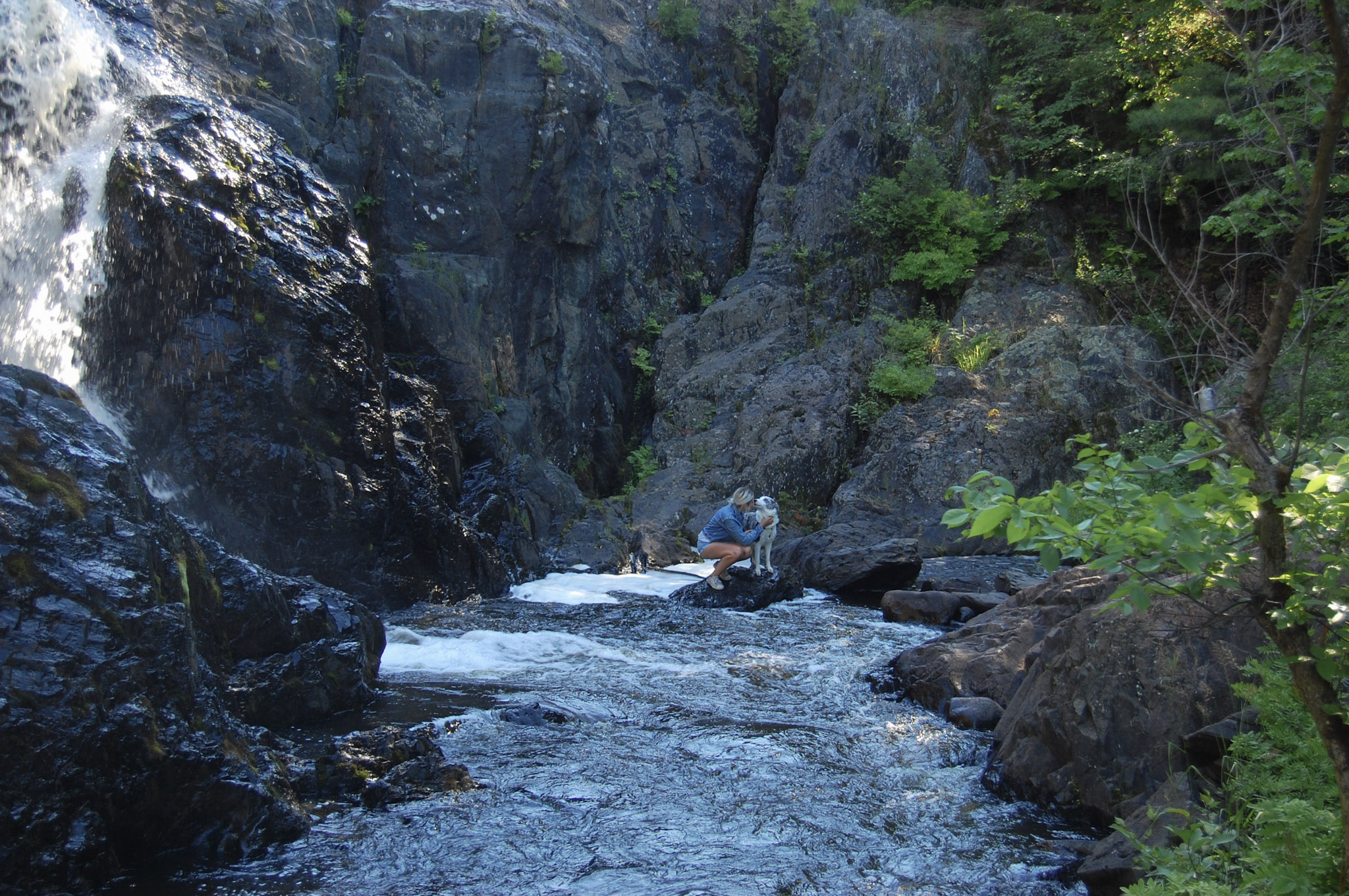 there you have it! later this week i'll have another post up with a few more things we did while in the UP. i had such a nice vacation.
courtney raf,
xo